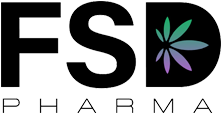 Want to invest in a new profitable growing industry?
There are some markets that are growing by leaps and bounds. This provides an attractive window of opportunity to make timely investments, both in stocks and products.
FSD Pharma (OTCPK:FSDDF) (C.HUGE)(HUGE:CNX) is a solid investment option within the new booming sector of Cannabis. It is a company that has just recently went public, trading in the Canadian Securities Exchange (CSE) under the symbol "HUGE:CNX". It holds an ACMPR license to cultivate cannabis under the Access to Cannabis for Medical Purposes Regulations (ACMPR).
FSD Pharma Breaks All-time Daily Volume Record and Continues to Make History
FSD Pharma is growing at a giant pace. It is working to transform a large hydroponic facility in Cobourg, Ontario Canada, into becoming the largest hydroponic indoor facility in the world. It is a licensed producer certified by Health Canada ACMPR and a traded company on the Canadian Securities Exchange under the symbol "HUGE:CNX".
Don't wait any longer, this is your opportunity to invest
Get more information on why to invest in FSD Pharma (OTCPK:FSDDF) (C.HUGE)(HUGE:CNX) how to do it and why we recommend it. Sign up and get our investor deck PDF Document.