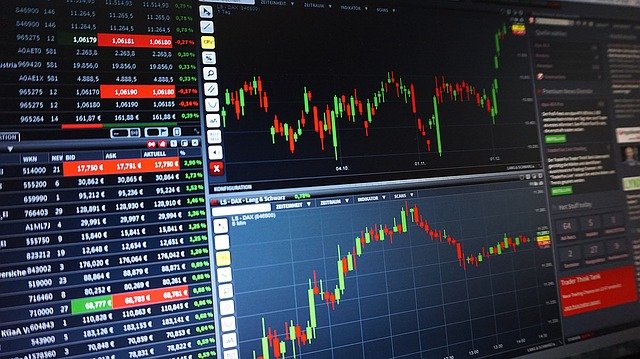 It's a great time to be a long-term investor. Over the past nine months, the benchmark S&P 500 hasn't undergone a single decline of even 5%. What's more, the index ended this past week having effectively doubled from the coronavirus crash bottom set on March 23, 2020.
Yet, in spite of these gains, a number of surefire stocks are currently on sale and begging to be bought. The following five companies are all well off of their 52-week highs, but offer sustainable growth prospects and top-tier innovation.
Pinterest
First up is social media platform Pinterest (NYSE:PINS), which ended this past week 38% below its 52-week and all-time high. Pinterest was clobbered in late July after reporting a sequential quarterly decline in monthly active users (MAU) of 24 million, which interrupted its period of superior MAU growth. Thankfully, this near-term pain can be long-term investors' gain.
If investors were to back out and examine Pinterest's MAU growth over the past couple of years, the company is still well within its historic norms, even after retracing 24 million MAUs in the most recent quarter. What's far more important is that average revenue per user (ARPU) continues to soar, even as MAU growth retreats back to historic norms. Global ARPU jumped 89% in the second quarter, with international ARPU up an even more impressive 163%. These overseas users are Pinterest's key to exceptional long-term growth given that international ARPU can be doubled multiple times this decade.
Pinterest is also just beginning to unlock its potential as an e-commerce powerhouse. With its user base willingly sharing the things, places, and services that interest them, it's the perfect platform for merchants to target motivated consumers. With Pinterest still in the early stages of monetization and already profitable, it offers significant upside for patient investors.
Skillz
Another surefire stock that's on sale and begging to be scooped up by investors is gaming platform Skillz (NYSE:SKLZ). Shares of Skillz are down 75% since hitting an all-time high in February, with the company's quarterly losses ballooning due to higher headcount and increased marketing expenses.
While it's never fun to see a company's loss estimates consistently widen, the metrics that matter for Skillz are headed in the right direction. For example, Skillz announced in the first quarter that 467,000 MAUs were paying to play on its platform. This equates to 17% of total gamers. By comparison, the industry average conversion rate of pay-to-play is only around 2%. 
Furthermore, since Skillz is acting as a mobile-gaming intermediary and providing a platform for players to compete for cash prizes, rather than investing big bucks in game development, its gross margin has consistently come in at 95%. With sales on track to top $1 billion by 2025 (up from $230 million in 2020), according to Wall Street, this juicy gross margin will play a key role in generating cash flow for Skillz.
The icing on the cake is that Skillz signed a multiyear agreement with the National Football League (NFL) in February. Football is the undisputed most-popular sport in the United States. Beginning next year, we should see NFL-themed mobile games hitting the platform and driving up active MAUs.
Green Thumb Industries
Despite the cannabis industry's rapid growth, U.S. marijuana stock Green Thumb Industries (OTC:GTBIF) has pulled back 19% from its all-time high. This may well be a reaction to the U.S. federal government once again stalling on cannabis legalization efforts.
However, federal legalization isn't necessary for Green Thumb to thrive. In total, 36 states have legalized medical marijuana, with half of those states passing legislation that has or will green-light adult-use consumption and/or retail sales. Green Thumb has used these legalizations as an opportunity expand its reach to 14 states. It has 62 operating dispensaries, as of Aug. 10, and holds the capacity to open 111 total retail locations.
Green Thumb Industries' success will likely be a reflection of its focus on high-dollar and limited-license markets. For example, states like Illinois and Pennsylvania limit the number of retail and cultivation licenses they assign in total, as well as to single businesses. Put another way, Green Thumb's competition in billion-dollar markets is being purposely reined in, which is gives the company ample opportunity to build up its brand and garner a loyal following.
With four consecutive quarterly profits under its belt, it's safe to say that Green Thumb is ready to deliver the green to its shareholders.
Baidu
Although China-based stocks have caused investor indigestion of late, internet search giant Baidu (NASDAQ:BIDU) has all the tools needed to make investors a lot richer over the long run. For those curious, Baidu has retraced 57% from its all-time high, hit in February.
One thing that makes Baidu special is the company's core internet search operations in China. While Alphabet's Google is the global search kingpin, Baidu is the undisputed internet search leader in China. According to GlobalStats, Baidu's internet search engine has controlled anywhere from 66.9% to 79.9% of China's search over the trailing year.  This means it a go-to for advertisers in China, and makes it a logical beneficiary when China's economy is expanding.
Equally exciting is Baidu's foray into artificial intelligence and cloud services. Even though the company's non-online marketing revenue only made up $771 million or its $4.86 billion in total sales in the second quarter, AI and cloud services were responsible for driving revenue in this segment up 80% from the prior-year period. 
It's not often investors can find growth and value in the same stock, but that's precisely what they're getting with Baidu.
Redfin
A final surefire stock that's begging to be bought is technology-driven real estate company Redfin (NASDAQ:RDFN). Shares of Redfin have pulled back 46% since hitting their all-time high in February.
Some of the recent trepidation surrounding Redfin likely has to do with the expectation that mortgage rates will rise at some point in the future. In other words, there's the thinking from some folks that things couldn't possibly get any better for real estate companies. But my guess is these people aren't tracking Redfin's progress.
Redfin is making a name for itself by offering significant cost savings, relative to traditional real estate companies. Whereas traditional real estate firms charge up to a 3% commission/listing fee, Redfin only charges 1% or 1.5%, depending on how much business a buyer or seller has previously done with the company. With home prices soaring, the median home savings with Redfin is many thousands of dollars for the typical seller.
Redfin is also differentiating itself with its personalized services. The company's RedfinNow service buys homes for cash in select cities, thereby removing the haggling and hassle that come with selling a home. What's more, Redfin's use of virtual and 3D tours has helped spur business during the pandemic. It should come as no surprise that its market share has expanded from 0.44% at the end of 2015 to 1.18% by June 2021.