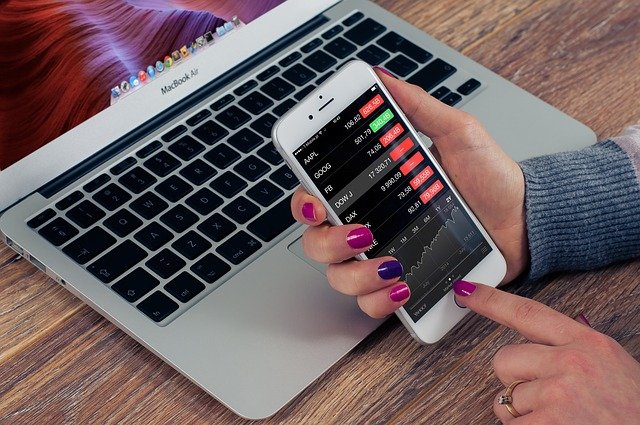 This story originally appeared on The Motley Fool.
This month just might be the best time in a long time to buy cannabis stocks. Why? Much of the initial excitement about the increased prospects of significant U.S. cannabis reform has waned. With the Biden administration focused on other priorities, some investors could even be despairing that anything will be done.
However, changes that would benefit the cannabis industry are still likely on the way. Other factors are already at work that should also provide momentum. But not all pot stocks are in as good of a position to win as others. Here are my picks for the three best marijuana stocks to buy in April.
1. Ayr Wellness
My Motley Fool colleague Billy Duberstein recently wrote that Ayr Wellness (OTC:AYRW.F) is "the biggest bargain in U.S. cannabis." I totally agree. In fact, I'd even argue that Ayr is the biggest bargain in the cannabis industry, period.
Ayr's market cap currently stands at close to $1.2 billion. The company expects to generate revenue of $725 million in 2022. That translates to a forward price-to-sales (P/S) multiple of around 1.6 — a much lower valuation than other cannabis operators.
Can Ayr deliver on its revenue goal? I think so. The company is already successful in Massachusetts and Nevada. It recently closed the acquisition of Liberty Health Sciences. This deal instantly made Ayr the fourth-largest medical cannabis retailer in Florida. In March, Ayr closed on key acquisitions in Ohio and Arizona.
Ayr will soon expand into New Jersey as well. The Garden State's recreational marijuana market opened this year. I suspect more dealmaking is on the way for the company. If so, it might not be too long before Ayr's revenue run rate tops $1 billion.
2. Cresco Labs
Cresco Labs (OTC:CRLBF) isn't quite the bargain that Ayr Wellness is, but it's pretty close. Its shares trade at a little over three times expected sales. That's lower than the forward P/S multiples for most other U.S. multistate operators and all of the top Canadian cannabis producers.
The company ranks as the largest cannabis wholesaler in the industry. It's a key player in the fast-growing Illinois and Pennsylvania markets. Cresco's recent acquisition of Cultivate gives the company a top-three market share position in Massachusetts as well.
In the fourth quarter of 2020, Cresco's revenue nearly quadrupled year over year to $162.3 million. The company posted adjusted earnings before interest, taxes, depreciation, and amortization (EBITDA) in Q4 of $50 million compared to an adjusted EBITDA loss of $3.2 million in the prior-year period.
Look for Cresco's momentum to continue. The company is one of only 10 operators licensed for vertical operations in the state of New York. With the state recently legalizing recreational marijuana, Cresco should be in a great position to achieve tremendous sales growth.
3. Scotts Miracle-Gro
Scotts Miracle-Gro (NYSE:SMG) is uniquely poised to profit from the overall tailwinds benefiting the U.S. cannabis industry. Wherever cannabis is legal, there's a good chance cannabis growers are using the company's Hawthorne products.
The company recently increased its full-year guidance from 1% to 6% revenue growth to 8% to 12%. Hawthorne, Scotts' cannabis-focused business segment, was critical to this improved outlook. Scotts originally projected fiscal 2021 revenue growth for Hawthorne would be between 15% to 20%. It later upped the guidance to 20% to 30%. Now, the company expects Hawthorne to perform at the high end of that range.
Each additional state that legalizes medical or recreational cannabis presents a new market opportunity for Hawthorne. Unlike cannabis operators, Hawthorne doesn't have to secure a license to expand into a new market.
Don't overlook Scotts' consumer lawn and garden business, either. The company looks for better-than-expected sales growth in fiscal 2021 from this unit as well. Scotts reported at its recent Investor and Analyst Day event that purchases of its core consumer lawn and garden products at big retailers were up over 20% from the prior-year period going into April. This article represents the opinion of the writer, who may disagree with the "official" recommendation position of a Motley Fool premium advisory service. We're motley! Questioning an investing thesis — even one of our own — helps us all think critically about investing and make decisions that help us become smarter, happier, and richer.