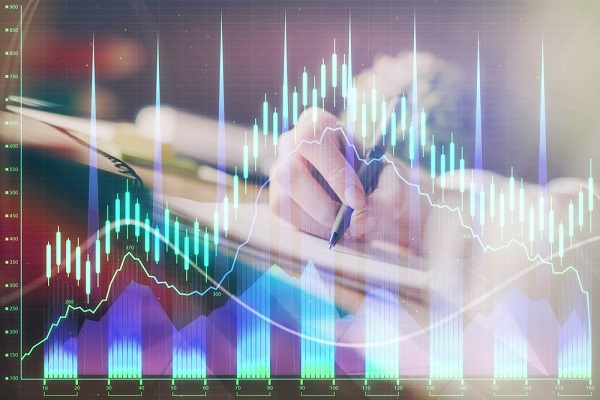 Canada, March 17, 2020 (420 Intel)- Batten down the hatches, because volatility has returned in a big way for the stock market. Over a 12-session stretch, ending this past Tuesday, March 10, the 123-year-old Dow Jones Industrial Average logged its three biggest single-day point gains in history, as well as six of its 11 largest single-day point drops of all time.
If you're a short-term trader, these moves have been nauseating. But if you're a buy-and-hold investor, this volatility has been an opportune time to buy great businesses on the cheap.
Although the marijuana industry hasn't exactly been blazing hot — in fact, a more apropos cliche is to suggest it's "gone up in smoke" over the past year — it still possesses an incredible long-term growth runway, with most of Wall Street projecting at least $50 billion in annual sales by 2030. For context, the industry generated closer to $11 billion in global sales in 2018. This means opportunistic long-term investors could be missing out on the chance of a lifetime to buy some ridiculously cheap cannabis stocks during this correction.
Following are four names I suspect you'll regret not buying when you look back even a couple of years from now.
OrganiGram Holdings
Among Canadian licensed producers, there's only been one true standout, and that's OrganiGram Holdings (NASDAQ:OGI). Even though Canada is liable to continue struggling with supply shortages and/or bottlenecks in the very near-term, OrganiGram's list of competitive advantages is pretty impressive.
It's the only major grower located in an eastern Atlantic province, giving OrganiGram front-row access to eastern Canadian provinces with adult cannabis-use rates that are significantly higher than the national average.
It's one of a small number of licensed producers with wholesale supply deals in all of Canada's provinces.
OrganiGram only has one campus where cultivation, processing, and innovation occur, thereby making it easier for the company to reduce supply chain costs, output, and expenses during a challenging environment.
The company is utilizing a three-tiered growing system at its Moncton campus, which should push peak yield per square foot to roughly 230 grams. This should be at least double the industry average.
In addition to these clear-cut advantages, OrganiGram has made significant investments into high-margin derivatives, including a proprietary powder that consumers can add to beverages to expedite the process by which cannabinoids take effect. It's also the only licensed producer to have generated a no-nonsense quarterly profit to date.
There's no doubt in my mind that this is the Canadian grower you'll want to own moving forward.
MediPharm Labs
One of the most recent additions to my personal portfolio is Canadian extraction-services provider MediPharm Labs (OTC:MEDIF). I bought shares of MediPharm during last Monday's market meltdown.
Similar to OrganiGram, there are some growing pains to be expected here, with a number of licensed producers reducing their output, and Ontario still in the process of ramping up dispensary license issuances. It'll probably take the entirety of 2020 before we begin to see a real easing of supply chain bottlenecks in the most important province within Canada.
However, these concerns haven't been enough to keep MediPharm Labs from already generating a profit. It took less than five months for MediPharm Labs to go from turning on the lights to generating a no-nonsense operating profit. This can be attributed to two key factors.
First, a majority of the company's processing of hemp and cannabis biomass is done on contract. This means it works out volume and fee-based commitments in advance, and thereby understands what sort of cash flow to expect. This information is imperative to generating a profit since it keeps management from overspending or expanding beyond its immediate processing needs.
Secondly, MediPharm is at the epicenter of the greatest growth trend in the Canadian cannabis space: derivatives. There are no edibles, infused beverages, topicals, or concentrates without having a company process cannabis and hemp biomass for the distillates, resins, concentrates, and/or targeted cannabinoids that go into these products. Since derivatives offer much higher margins than traditional dried cannabis, licensed producers are ensuring they make up a big percentage of their product portfolios going forward. This makes MediPharm Labs a necessary middleman for the Canadian pot industry.
A dried cannabis immersion station within the Planet 13 SuperStore in Las Vegas, Nevada. Image source: Planet 13.
Planet 13 Holdings
Within the United States, I believe that multistate operator (MSO) Planet 13 Holdings (OTC:PLNH.F) brings something unique to the table that no other MSO can offer.
Whereas most MSOs have taken the approach of expanding into as many legalized states as possible, Planet 13 has chosen to create the mecca of cannabis experiences. Just west of the Las Vegas Strip in Nevada, the company's 112,000-square-foot SuperStore is now the largest dispensary operation in the country. Not only can consumers buy an insanely broad assortment of cannabis and derivative products, but the SuperStore contains a bistro, events stage, and consumer-facing processing center. Uniqueness is what sets Planet 13 apart from its peers.
Of course, uniqueness isn't all the SuperStore offers. Planet 13 has done an incredible job of incorporating technology within its dispensary to make the experience user-friendly and informative, and has laid out its store perfectly to maximize margins. I'm all but certain that placing edibles and beverages close to the checkout line has increased the company's average ticket.
Maybe the best aspect of Planet 13 is just how transparent management has been since opening its SuperStore in November 2018. Every month the company shares detailed data on foot traffic and average ticket size per spending customer. Since its inception, foot traffic has grown considerably, with the average ticket in January and February — two historically slow months of tourism for the Las Vegas area — yielding average spending per ticket of around $100. For context, the average ticket in Nov. 2018 was around $79. 
With Planet 13 opening a new location in Santa Ana, Calif., during the second-half of 2020 and looking to replicate its success in Las Vegas, I believe you'll regret not buying into this unique MSO.
Innovative Industrial Properties
Last, but not least, investors will want to give serious consideration to cannabis real estate investment trust (REIT) Innovative Industrial Properties (NYSE:IIPR).
The cannabis REIT model is pretty simple and has relatively low operating costs, beyond initial investments. IIP, as the company is better known, acquires medical marijuana growing and processing facilities and leases them out for an extended period of time. This allows IIP to generate healthy amounts of rental income for periods of 10 to 20 years, while also being able to pass along annual rental increases that help it stay ahead of the inflationary curve.
According to Innovative Industrial Properties, it now owns 52 properties in 15 states, with a weighted-average lease length of 15.7 years and an average return on it invested capital of 13.2%. At this rate, it'll take in the neighborhood of 5.5 years for IIP to completely recoup its investments, with everything else just being gravy.
Something else to consider is that Innovative Industrial Properties remains in the driver's seat when it comes to sale-leaseback agreements. As long as the U.S. federal government maintains marijuana's Schedule I classification, MSOs will likely struggle to gain access to basic banking services. With IIP having little issue raising capital by selling its own stock, it's sort of become a regular financier of MSOs by acquiring their properties, then leasing them back for long periods of time.
As one of the most profitable pot stocks on the planet, I strongly believe you'll regret not buying this high-yielding cannabis stock during this correction.