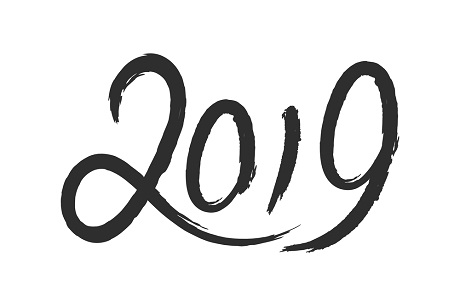 Canada, January 6, 2020 (420 INTEL)- As we enter a new year and a new decade, it's exciting to predict where the cannabis industry will be in another ten years, and also to reflect on how far the industry as come. The legal industry has made incredible strides over the course of the last few years with more people than ever jumping on board for its benefits. The year 2019 was an especially interesting year with many highs and lows for cannabis businesses and consumers alike. It was an exceptionally rough year for cannabis stocks and it doesn't look like 2020 will be much better. However, things continued to move forward despite financial woes.
Here's a recap on some of the top stories from 2019:
New bill to legalize marijuana fittingly titled 'H.R. 420'
The year started out on a positive note with a new bill being introduced to Congress that would legalize cannabis in the United States. The bill was given the official name "H.R. 420" and would remove cannabis from the Controlled Substances list and would allow each state to regulate it the way they want.
World Health Organization recommends cannabis rescheduling
Early in 2019, the World Health Organization (WHO) published a letter recommending that cannabis and cannabis resin should not be considered controlled substances in international treaties and that it should be removed from Schedule IV of the Single Convention on Narcotic Drugs, which is currently the highest restriction. It is expected that the United Nations' Commission on Narcotic Drugs (CND) will vote on the recommendations made by WHO in March of 2020 in Vienna.
You can now buy weed on Amazon. But is it legal?
You can purchase just about anything on e-commerce giant, Amazon, and earlier in 2019, the company added cannabis to their long list of available products. The listings don't contain information about the specific producers and origins but the products have received fairly positive reviews from customers.
California State Assembly authorizes CBD for food and health supplements
Californians and visitors to The Golden State are now able to legally purchase food and beverages containing CBD as long as it was extracted from hemp, and not marijuana. The passing of the bill was a big step in the right direction for consumers wanting to purchase CBD-infused food or beverages, and many are hopeful that the law will eventually change to allow cannabis-infused products. The new law also allowed hemp-derived CBD-infused topical creams and other cosmetics.
Cannabis is officially decriminalized in the state of New York
A contender for the top story of the year would be when cannabis was officially decriminalized in New York. Governor Andrew Cuomo signed the legislation in the summer which has made it so possession of less than two ounces is only a violation rather than a misdemeanor along with significantly reduced fines. An individual may also have their stash confiscated if caught but the charge will not create or appear on their criminal record. We hope that 2020 will be the year that New York finally fully legalizes cannabis.
Germany receives first medical cannabis imports from Portugal and Australia
An exciting move for the cannabis industry in Europe was Germany receiving its first medical cannabis imports from Portugal and Australia in September. The shipments are being used for testing purposes as well as to supply the country's growing demand for medical cannabis. The European cannabis market is still growing but experts believe it could eventually be the largest cannabis market in the world, eclipsing Canada and the U.S.
'Largest pot recall ever' shows how legal cannabis rules can add safety
Colorado cannabis company, Bonsai Cultivation, volunteered to take its products off of the shelves of 144 retail locations throughout the State due to potentially unsafe levels of yeast or mold. The recall is said to have been one of the biggest cannabis recalls to date. Though no one is known to have gotten sick because of the products, industry experts believe it will help to create a stronger framework for regulatory compliance.
Up to 1 Million Kilos of marijuana production has been cut in Canada for 2020
Thanks to a slew of regulatory and procedural issues that Health Canada has been unable to keep up with, many growers have either chosen, or been forced, to drastically cut back their production. The expectation is that nearly 1 million kilos of product will be cut, meaning that in 2020, Canada may have some major supply issues. Wait times for products are likely to increase along with their prices.
San Francisco's first black owned dispensary to open this month
On December 21, 2019, Shawn Richard opened the doors of Berner on Haight, the first legal cannabis dispensary in the Haight Ashbury neighborhood of San Francisco. Richard was also the first business owner to come from the city's cannabis equity program, a program designed to "lower barriers to cannabis licensing for those hardest hit by the War on Drugs." Richard has partnered with rapper, Cookie, a San Francisco-born artist who has already opened five other marijuana retail stores.
We hope to see more growth and prosperity in the legal cannabis industry in 2020 and in the decade to come.