This story originally appeared on Windsor Star.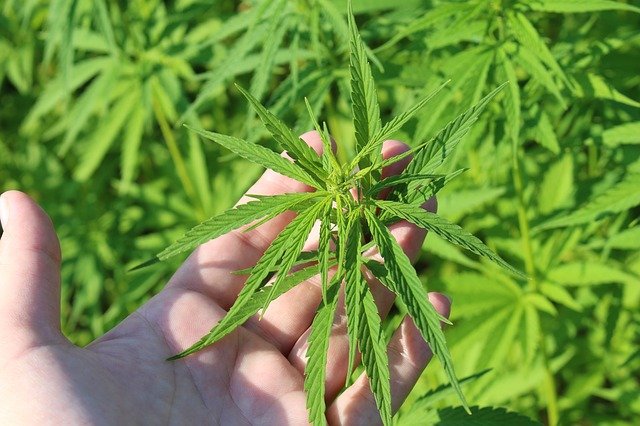 Leamington's biggest private employer loses its name on Wednesday but will remain the controlling power behind a blockbuster merger of two Canadian pot giants in what becomes the world's largest cannabis company.
Tilray Inc. shareholders on Friday followed suit with those of Aphria Inc. weeks earlier and voted to approve the merger which includes adopting Tilray as the shared name for the business combination. Tilray, headquartered in Nanaimo, B.C., will continue to be listed on the American Nasdaq exchange but will also commence trading on the Toronto Stock Exchange on May 5.
The two companies had a combined market value of over $10 billion at the afternoon close of stock market trading on Friday. Aphria chairman and CEO Irwin Simon takes the helm of the new company which bills itself as "a consumer packaged goods powerhouse" set to usher in "a new era in the global cannabis industry."
Poised to "transform the industry" — workers are shown on Aug. 1, 2019, inside one of the Leamington operations of Aphria Inc., which now gets a new name, Tilray, following its merger with that fellow Canadian cannabis grower. PHOTO BY DAX MELMER /Windsor Star
Industry observers earlier billed the merger as being complementary from a business perspective and a positive development for Aphria's holdings in Leamington, where the new company will retain a "principal office" at a location that employs about 700 workers at two large greenhouse cultivation operations, Aphria 1 and Aphria Diamond.
The merger, which the company says will deliver about $100 million in annual pre-tax operational savings within 18 months, comes two and a half years after Canada legalized recreational pot for adults and just seven years after a couple of Leamington greenhouse growers joined forces and began growing Essex County's first commercial crop of medical marijuana.
The new company has holdings around the world and a growing portfolio of brands across cannabis-lifestyle and wellness product categories, including medical and adult recreational, hemp foods and beverages.
As markets in locations like Canada and Germany begin to reopen from COVID-19 lockdowns, Simon said in a company news release Monday that the new Tilray "is poised to strike and transform the industry."