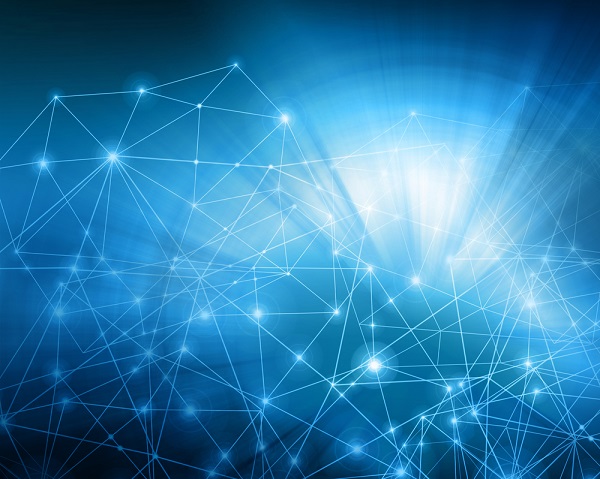 Canada, March 3, 2020 (420 INTEL)- The days of "mom-and-pop shop", small cannabis operations are becoming few and far in between as the industry demonstrates that it's not immune to the wave of automation.
At the moment, cannabis industry employment is on the rise; and that trend can certainly continue upwards for higher-end careers. But just like any other industry, the lower end cannabis jobs are at the mercy of automation and are slowly being replaced by robots, AI, the IoT, and other modern technologies.
Medical Chatbots for Symptom and Strain Advice
In the United States, "quality healthcare" is becoming harder and harder to come by, and short of being seen in the emergency room which can take 12 or more hours, there are almost no options for patients who just need some last minute medical advice. This unfulfilled need is what gave way to the creation of the medical industry chatbot.
Artificial intelligence has been used in the healthcare settings for decades. The first ever chatbot dates back to 1964, when researchers at MIT's Artificial Intelligence Laboratory created ELIZA, a robot built to function as a virtual therapist by rearranging the patients' words and asking questions to emulate intelligent conversation. 
However, when it comes medical cannabis, the concept of chatbots and artificial intelligence is relatively new. Just like with a regular, healthcare AI, you would tell the chatbot your symptoms and as much medical history as you feel comfortable disclosing. The chatbot will then use this information to suggest strains and products to help with your symptoms. It's a convenient way to get some wellness advice without even having to leave the home.
Automated Budtenders Coming to a Dispensary Near You
Being a budtender is one of the best introductory jobs in the industry. It's a great way to learn about different strains, what conditions cannabis is being used for, and general industry trends. I myself started out as a budtender in a SoCal dispensary 10 years ago. Unfortunately, budtending may become an obsolete job in the near future.
Greenbox automated budtender
Companies like Greenbox Robotics are working on numerous, vending-machine-style dispensing systems that shop owners can use to minimize or completely eliminate the need for human budtenders. Although the technology isn't quite there yet, a few select dispensaries are already testing out protypes of these products.
According to CEO Zack Johnson, "The biggest obstacle was establishing the communication between two vastly different technologies. We had to create a hack between the fully integrated touch screen and the robotic arm to properly deliver the products that customers added to cart."
If I'm being honest, it's not a far cry from the current state of dispensaries – at least in Southern California. With all of the flower being prepackaged, the budtenders don't get to smell it, sample it, or even look at it properly – so naturally, they won't be able to make very informed suggests to patients looking for products. At many locations, their main function is cashier, very minimal knowledge is exchanged.
Cultivation – From Home Gardens to Large-Scale Operations
Historically, it's been quite a challenge to set up your own indoor grow room. There are many elements at play that need to be thoroughly considered including space, temperature, lighting, watering, and humidity. Not only that, but indoor grows require daily monitoring to keep track of growth, and that just isn't feasible for everyone.
Enter IoT with devices such as Seedo, Cloudponics, Leaf, and many others. These companies utilize modern technology to offer consumers fully automated growing stations that can be monitored from anywhere where there is internet connectivity.
"The intersection of cannabis cultivation and IoT will have a great impact on everyday consumers, especially those who consume cannabis medicinally," explained Nicolas Ruiz, Co-Founder & Chief Product Officer of Cloudponics. "People will have the ability to control the quality and quantity of their cannabis without the fear of pesticides, sales taxes, or reliance on brick and mortar dispensaries."
But this isn't just for the modest home grower, large-scale operations are also taking advantage of these new innovations to improve their crop output and meet a continuously increasing demand for high quality flower. For instance, many growers are retrofitting their farms with agricultural sensors and connected farming systems that allows them to control their cannabis growing environments remotely from their smartphones, tablets, and computers.
What's even better is that these systems are storing data, so the longer they run, the more they can use predictive insights to help you increase yields, crop resiliency and energy efficiency. Basically, they learn more about your personal crop needs as time goes on and eventually, they grow your crop mostly on their own. At the top end of automation, you will simply need to program your system it and will grow your cannabis and hemp for you.
Remote Monitoring of Medical Cannabis Consumption
In the United States, the use of medical cannabis is more individual since doctors are still not allowed to prescribe it and are often hesitant to even suggest it to their patients. However, it's a completely different ball game in other countries across the world.
The Syqe Inhaler, which uses IoT to be remotely controlled by doctors
Take Israel for instance, where cannabis has been studied for its medicinal properties since the 1960s and cannabinoid-based medications are much more prevalent. Devices such as the Syqe Inhaler, created by Israeli biotech company Syqe Medical, connects to the internet to allow doctors to remotely monitor their patients' doses.
Jeff Seigel, co-founder and managing editor of Green Chip Stocks mentioned that "if we want to further legitimize the efficacy of medical cannabis, we must treat it no different than any other form of medicine, which is oftentimes carefully monitored by health care professionals. The data collected from this kind of technology (Syqe) will also help health care professionals treat patients with a new level of precision that we've never seen before."
Final Thoughts
So basically, we've already reached a point where medical advice, healthcare monitoring, cultivation, and certain aspects of the customer service experience are already partially automated. I'm a firm believer that there are some areas where human interaction just can't be replaced by AI, but certain jobs will continue to be outsourced to robots. By 2025, we'll see a lot more automation throughout many sectors of the cannabis industry.
Check back with us to stay in the loop on all things cannabis-related, and make sure to subscribe to the CBD Business Weekly Newsletter for more articles like this one.