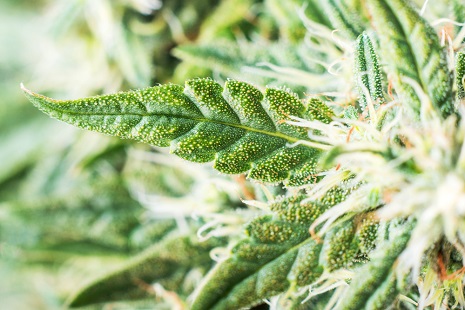 U.S, December 26, 2019 (MARIJUANA MOMENT)- Coca-Cola denied that it has plans to enter the CBD market in a statement to Marijuana Moment on Thursday.
The comment comes after a man who said he obtained a prototype of a childproof can of Coke claimed to have insider knowledge of the soda company's intent to launch a line of CBD-infused drinks in partnership with the Canadian cannabis company Aurora.
In a video shared on YouTube on Wednesday, the individual, who goes by Gabor the Blind Guy, said his father is an engineer for a company that "produces bottling and capping machines" for pharmaceutical and food businesses.
"Recently he was approached by Coca-Cola in Canada to design a machine that puts a childproof cap on cans of Coca-Cola," he said. "In Canada, Coca-Cola is coming out with a new line of Coca-Cola that contains CBD extracts—pretty much cannabis-based drugs."
"Obviously, they don't want little kids popping open those cans and drinking them…so my dad was tasked with designing a cap that will prevent little kids from opening these cans of CBD Coca-Cola," he said.
The description of the video on YouTube mentioned the alleged partnership with Aurora.
But on Thursday, a media relations officer for Coca-Cola told Marijuana Moment that the "rumors are untrue."
"As we have stated many times, we have no plans to enter the CBD market."
Gabor claimed that his father gave him a prototype of a non-CBD can with the cap he designed because he wanted to see if a blind person could open it. The video led some to speculate that he inadvertently disclosed confidential information that could be in violation of a non-disclosure agreement.
Not only did Gabor later delete the video from his YouTube account, but he also deleted the channel itself, as well as his Twitter and Facebook accounts.
On Reddit, users questioned whether the video was authentic. Some wondered if the claim was an attempt to boost Aurora's stock. However, marijuana wasn't a main focus of Gabor's YouTube prior videos posted over a period of years.
Marijuana Moment also reached out to Aurora for comment, but a representative was not immediately available.
This isn't the first time that people have speculated about Coca-Cola's potential interest in entering the cannabis space. Bloomberg reported last year that the company was monitoring the industry but hadn't made any decisions yet.
Coca-Cola CEO James Quincey has said on several occasions that the company isn't planning to get involved in the cannabis market.
"There's been no change in my position, which is: there's nothing happening," he said in July.
"We want to sell drinks that people can drink each day. So it's not like you have something once," he told CNBC last year. "You have one a day. And if you can't cross [off] those three things of legal, safe and consumable, it's not an ingredient that's going to work for us."
Coca Cola CEO James Quincey shuts down any rumors of incorporating cannabis in its drinks. https://cnb.cx/2OZp1hi 419:50 AM – Oct 30, 2018Twitter Ads info and privacy50 people are talking about this
Also in a statement last year, Coca-Cola said the company has "no interest in marijuana or cannabis."
"Along with many others in the beverage industry, we are closely watching the growth of non-psychoactive CBD as an ingredient in functional wellness beverages around the world," the statement read. "The space is evolving quickly. No decisions have been made at this time."
With respect to prior rumors about talks specifically between Coca-Cola and Aurora, the soda company declined to comment when previously pressed. Aurora said in a statement that it had "no agreement, understanding or arrangement with respect to any partnership with a beverage company."