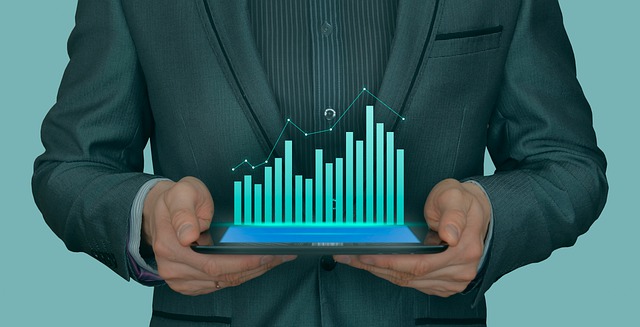 Key Points
High Tide will have more than 100 cannabis stores across Canada by the end of this year.
The company just expanded into the U.S. by acquiring online retailer Fab Nutrition.
Over the next 12 months, its sales are on track to top more than 200 million Canadian dollars.
There are many cannabis companies that are looking to be big players in the industry. And if you can find a small, relatively unknown marijuana stock that has plenty of growth potential, it could be an opportunity to double your money.
One stock that investors should have on their radars right now is cannabis retailer High Tide (NASDAQ:HITI). The Canadian-based marijuana company began trading on the Nasdaq on June 2. With exposure to the U.S. pot market, it holds an advantage over many other marijuana stocks that operate in just one country. Below, I'll look at whether this is a business you should consider investing in today.
What the numbers say
On Sept. 14, High Tide reported its third-quarter results (for the period ending July 31) where sales of 48 million Canadian dollars ($37.6 million) rose 99% year over year. The company's numbers got a boost from multiple acquisitions, including cannabis retailer Meta Growth, which officially became part of its business in November 2020.
Overall, High Tide generated gross margins of 35% during the quarter. It also posted adjusted earnings before interest, taxes, depreciation, and amortization profit of CA$1.5 million, marking the sixth straight quarter of profitability by this metric.
More growth opportunities ahead
As of the third-quarter report, High Tide had 93 stores across Canada. But the company isn't even in every province; High Tide plans to enter British Columbia (the third-largest province by population) by the end of the year. And before 2021 is over, it forecasts that its store count will hit 110.
Today, the bulk of the company's revenue (80%) comes from Canada, but that mix will likely change in the not-too-distant future. High Tide entered the U.S. market through the acquisition of e-commerce retailer Fab Nutrition on May 3. The move allows High Tide to sell hemp-based cannabidiol products, which are legal in the U.S.
Fab Nutrition is EBITDA positive, and it has strong gross margins of more than 70% over the past two years. High Tide projects that its annual run rate for U.S. revenue is more than CA$50 million, and it plans to keep on building and expanding its presence in the country. When you add in the company's Canadian sales, it could be on track to generate more than CA$200 million annually.
Is there room for the stock to double?
Multiple brokerages have set price targets this month for High Tide, with the lowest being $12 per share, close to double the $6.21 it trades around today. With a price-to-sales multiple of just over 2, it's trading slightly higher than retail cannabis company Fire & Flower, which trades at 1.4 times its revenue. That being said, Fire & Flower also has the advantage of being backed by convenience store giant Alimentation Couche-Tard, which owns the popular Circle K brand and runs more than 14,000 global locations.
High Tide is in a strong financial position to keep expanding. It has cash on hand of CA$26.6 million as of July 31, and modest cash burn from its daily activities of just CA$5 million over the trailing 12 months. If the company can build on its existing results through more acquisitions while maintaining adjusted EBITDA profitability, there's little doubt the stock can double from where it is right now.
Should you buy shares of High Tide?
The marijuana market is full of businesses with significant potential. High Tide is certainly one of them, and if you are looking for a solid retail pot stock, it could be a good fit for your portfolio. Analysts from cannabis research company BDSA estimate that the U.S. market will have a compound annual growth rate of 18% until 2025, while the Canadian market will rise at a CAGR of 26%.
High Tide is in an excellent position to capitalize on both of those growth opportunities. And for patient investors, now could be a great time to buy it while it's still in its early stages.
Here's The Marijuana Stock You've Been Waiting For
A little-known Canadian company just unlocked what some experts think could be the key to profiting off the coming marijuana boom.
And make no mistake – it is coming.
Cannabis legalization is sweeping over North America – 16 states plus Washington, D.C., have all legalized recreational marijuana over the last few years, and full legalization came to Canada in October 2018.
And one under-the-radar Canadian company is poised to explode from this coming marijuana revolution.
Because a game-changing deal just went down between the Ontario government and this powerhouse company…and you need to hear this story today if you have even considered investing in pot stocks.