This story originally appeared on Investor´s Business Daily.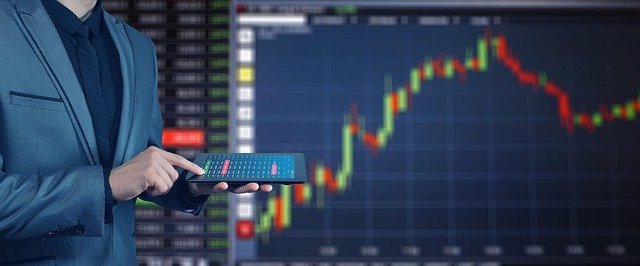 The Dow Jones Industrial Average rose in today's stock market after more positive earnings releases this week. Major earnings reports by Amazon.com (AMZN) and Google parent Alphabet (GOOGL) late Tuesday had both companies beating expectations.So make sure you practice with the virtual trading account.
But stock indexes faded in the final 90 minutes of trading, leaving little or no gains.
On Wednesday, Amazon declined 2% despite better-than-expected results, while Alphabet jumped more than 7% on positive earnings news.
Analysts expected Amazon to report EPS of $7.19 for an increase of 11%, year over year, while sales were expected to rise 37%. The company posted record-breaking EPS of $14.09 per share for an increase of 118%. The company also announced that CEO and founder Jeff Bezos will step down from his role as CEO and Andy Jassy, who currently leads Amazon Web Services, will take over as CEO.
Meanwhile, analysts expected Google parent Alphabet to show EPS growth of 6% to $15.74 while sales increase 14%, year over year. Alphabet reported adjusted EPS of $19.24 per share, showing year over year growth of 29%.
Two of the three major indexes ended higher for a third straight session on Wednesday. At the close, the small-cap Russell 2000 index staged a 0.4% advance. The Dow Jones and S&P 500 held a gain of 0.1%. The Nasdaq composite closed slightly lower.
U.S. Stock Market Today Overview
Index
Symbol
Price
Gain/Loss
% Change
Dow Jones
(0DJIA)
30722.61
+35.13
+0.11
S&P 500
(0S&P5)
3830.08
+3.77
+0.10
Nasdaq
(0NDQC )
13610.54
-2.24
-0.02
Russell 2000
(IWM)
214.23
+0.62
+0.29
IBD 50
(FFTY)
44.98
-0.24
-0.53
Last Update: 4:10 PM ET 2/3/2021
Volume was lower on the NYSE and higher on the Nasdaq compared with the close on Tuesday, according to preliminary data.
The Innovator IBD 50 ETF (FFTY) declined 0.5%. The growth-focused ETF was hindered by a handful of stocks that declined more than 1%. Stocks leading the downside included PerkinElmer (PKI) and Marvell Technologies (MRVL), which lost 7.6% and 3.3%, respectively.
Meanwhile, crude oil futures jumped 1.8% to $55.73 a barrel. Long-dated U.S. government bond prices continued to fall, sending yields higher. The benchmark 10-year note yields 1.13%, up from 0.93% at the start of 2021.
Dow Jones Today
The Dow Jones maintained a small gain Wednesday thanks to Microsoft (MSFT), Chevron (CVX) and Boeing (BA), which were leading on the upside with gains of 1.6%, 2.1% and 3.1%.
Tech giant Microsoft remains inside a key buy zone from a 232.96 buy point, according to IBD MarketSmith chart analysis. Shares are now nearing the upper edge of the 5% buy range after this week's gain of more than 5%. The buy zone tops out at 244.60. Microsoft holds a half size position on IBD Leaderboard.
Among the worst performers in the Dow Jones were health care stock Amgen (AMGN) and Travelers (TRV), which fell roughly 1%.
Stocks In Or Near Buy Zones
Stocks that traded in or near buy zones Wednesday included computer software company RingCentral (RNG).
RingCentral stock fell 2% after briefly trading within the buy zone of a 405.56 flat-base buy point, according to IBD MarketSmith chart analysis. The stock remains 3% below the buy range, which goes from the buy point to 425.83. The firm maintains an excellent Composite Rating of 97 and a strong EPS Rating of 92.