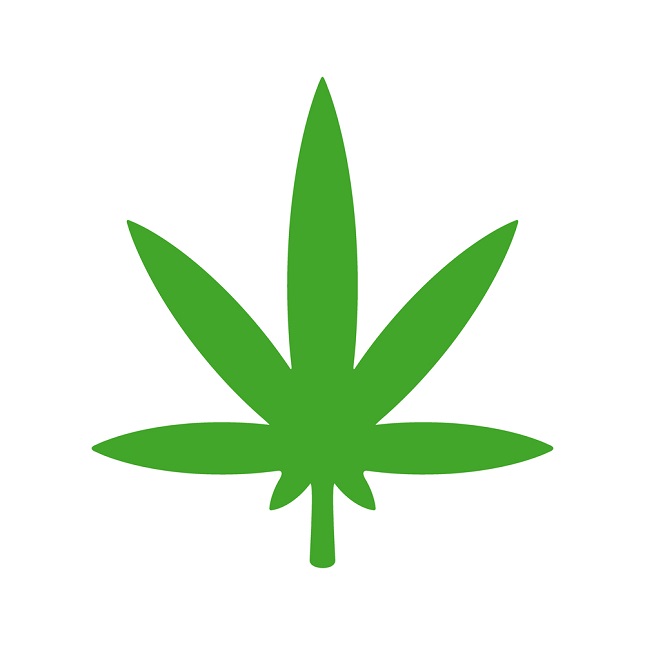 Liam McGreevy, CEO of Ethnopharm Ltd, explains his thoughts on creating value in today's maturing cannabis market, including how the firm can help both new and established businesses make sense of this
As medical cannabis legislation expands globally; the green rush has pulled hundreds of entrepreneurs and businesses into the cultivation sector with dreams of making millions selling high-grade flower.
Over-grown
Getting licensed and producing a product that is fit for a truly robust medical market is a challenge. Specific cannabis production standards initially set in Canada and Israel gave these early cultivation companies false confidence in their ability to produce a high-quality compliant product, but luckily for Canada, they have a recreational market to sell their lower grade product into.
The black market is inevitably full of unsavoury characters willing to take the associated risks, but there are also plenty of normal people who have diligently worked and perfected their growing techniques over decades to produce a high-quality product that has been a defacto medicine for decades, and those that produce consistent quality command a premium value in the market.
Amid the stories of market dominance and over-supply in the Canadian market, the higher standard European market is undersupplied, and as the legislation progresses slowly but surely in high population countries, this is set to continue.
The doomsday date for the impending inevitable price crash is a moving window, and the commoditisation of biomass and ingredients will, of course, come in due time, probably sooner for CBD, but like everything in this nascent industry – it is further away than you think.
Medical versus retail
Europe is the focus for many established North American cannabis companies, which is understandable given the research carried out by Prohibition Partners estimating the overall European cannabis market to be worth €123 billion by 2028 with medical sales predicted to be worth €55 billion and retail sales expected to be larger at €68 billion by 2028.
The reality of developing a market that generates that volume of revenue is much more complicated than many like to think. Given the cannabis industry in Europe consists of two distinct markets, very different approaches and skillsets are required.
The European Union (EU) retail CBD market consists of a variety of hemp-based high CBD/low THC products, sold mainly as food supplements but now spreading into cosmetics and vaping, with most revenue coming via Brand direct-to-consumer (D2C) e-commerce.
Varying legislation presents complexity for brands in attempting to achieve a compliant pan-European product range, and while major retailers are now getting involved, the ability to convert the complicated consultative sale in that environment is challenging, and most brands don't have the expertise to contribute to making that conversion.
The Medical market varies slightly between member states in Europe but is underpinned by high-quality standards. Prescription based sales present challenges in achieving the relevant production certification, product approval by EU health authorities, physician prescription legal structures, moving the needle in physician acceptance, and stocking of the product by pharmacists. Experienced pharmaceutical operators have been easier for new cannabis companies to come by, but many start-up importers still lack experience in sales, marketing and brand development through distribution.
So, while these markets are very attractive to outside stakeholders and early entry is key in securing a dominant market share, growth will be steady and compliance is key to success.
High standards
Compliance will be key to global success with cannabis products, but naturally more so in the medical arena, and while any high growth industry attracts keen entrepreneurs, we have yet to see a raft of pharmaceutical and biotech founders entering the market bringing their knowledge of formulation, processing and medical product development.
Successful executives with backgrounds in mining, tech and finance have migrated to the opportunity and have naturally struggled with the complicated technical nature of both scheduled narcotics, unlicensed medicines, pharmaceutical production of a live plant, and manufacturing, shipping and marketing.
In my first job out of University, the company Technical Director had a screen saver (remember those!) that said:
"If you think having a technical department is expensive, try having a failure."
I have repeated this phrase more in the last two years working with licensed cannabis producers than I ever dreamt I would. The reality of commercial cannabis production, whether it be medicine, food or cosmetic, was never going to be akin to growing something in your garage like the black market.
Yes, the black market has lots of experience in producing an active ingredient rich product that smells amazing and is very effective, but I'm yet to hear of any growers or dealers offering assurances on pesticides, heavy metals and mould.
So, the need for compliance is loud and clear, but so many experienced management teams don't prioritise it and balk at paying consultants and contractors fees when the reality is spending €100,000 now will save you six to nine months of grinding re-work, €300,000 in implementation, and God knows how much lost revenue down the track.
The number of crop destructions across North America over the last two years is an indication of how difficult it is to produce something clean and effective, and finding people who can marry compliance and commercial is where the gold is at.
Branded for life
Branding is one of the key areas of IP creation in early-stage industries and bringing something unique and differentiated to market is critical to set your brand apart from the crowd.
Budweiser, now getting into the cannabis game, stole a march on the competition in the U.S. beer market by implementing their own fleet of refrigerated trucks, meaning the beer was cold on delivery. This unique proposition was a huge hit and signalled to publicans and consumers alike that Budweiser knew what was important to them.
Similarly, advertising can be used to ensure your brand sticks with consumers. Consider comparethemarket.com and their use of compare-the-meerkat to create a humorous memorable theme that would overcome a lack interest in insurance services and stick with consumers, providing years of mileage and a synonymous link with the brand establishing it as a market leader.
Marketing and branding, therefore, is the most effective way to differentiate your brand or product, and there are multiple ways to effectively do so, but it is notoriously difficult to utilise these methods with medical cannabis given the restrictions on advertising of unlicensed medicines.
While you can liaise and present to physicians and pharmacists under certain conditions, advertisement to the public without a marketing authorisation is strictly prohibited, while at the same time the placing of adverts and branded materials around physicians would be considered influencing prescriptions.
We are yet to see any cannabis brand effectively tackle the issue of restrictive advertising. As we have seen, a unique product offering is a good way to mark yourself out, particularly with consumable products, but non-direct highly memorable brand associative advertising can be just as effective in placing your brand at the forefront of your target customer's minds.
Selling it is the easy bit…
With only 5% of general practitioners in Germany prescribing currently, and about 60% of prescriptions for pain, forecasts of a €60 billion medical market in Europe are clearly feasible but there is a lot of work required to get there.
Once your product is approved, landed and cleared in Germany, sales are currently relatively straightforward, given the lack of supply any available product is likely to move. But while it's like shooting fish in a barrel at the moment, it clearly won't always be that way.
Establishing an effective sales channel in the early stages of the market is the bedrock required to ensure you are competitive when the deluge comes – and it will.
There are multiple routes to market, from handling your own sales and distribution through your licensed facility and team, to working with a large distributor to handle product storage and shipping to pharmacies nationwide twice daily, and a multitude of options in between. What is the key consideration at this stage, revenue and profit in your own business, or market presence and product availability to pharmacies?
You can sacrifice revenue and margin to get presence, but will you have a strong enough product portfolio at the right price structure to be able to leverage it when the competition starts to grind? Or are you better off capitalising now while it is easy to retain as much profit and cash flow as possible to give you some leverage over lower-cost producers?
Either way, you will need a good technical sales team, with a robust knowledge of cannabis products and their applications and interactions, to be seen as a credible and taken seriously by physicians and pharmacists. The reality is, with both medical and retail, 90% of the people in these companies know almost nothing about the technicalities of cannabis compounds, how they affect us physiologically, and how they interact with other products. This complicated area is where boots on the ground will be crucial to gaining market share.
Cut me a real slice!
Everybody is vying for a piece of the pie, and while the Canadian LP's made the early moves there is a long way to go yet. They had to vertically integrate given the lack of existing infrastructure, have the money to acquire early movers in new markets and have started to move on acquiring businesses focused on the technology of cannabis, active ingredient production, formulation and delivery.
As European markets open for cultivation and manufacturing opportunities, new players are coming to the market and some are recognising the need to specialise. Given the integration of cannabis into the medical market under the same standards it will be much easier for existing operators in extraction, manufacturing and packaging to take advantage of these opportunities. This means the industry in Europe can scale faster compared to North America and will make it harder for cannabis-specific start-ups to compete with established businesses already equipped, certified and operating to pharmaceutical standards.
So the pie in Europe is set to be the biggest globally for some time to come, but it will take some time and a lot of diligent lobbying on regulation to bring it to bear, and it will be harder for start-ups to grab a significant piece of it given the ability of existing
operators to dominate.
Ethnopharm can help both new and established businesses make sense of the new and evolving cannabis market in Europe, specialising in genetics, cultivation, product development, compliance, sales and marketing, so we have the knowledge and skillset to ensure your business is competitive.