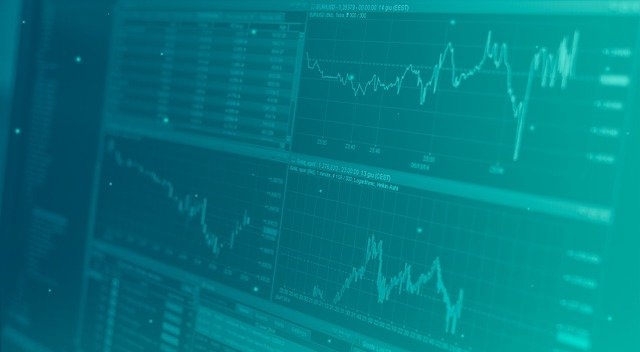 This story originally appeared on Investor´s Business Daily.
Moderna stock posted a 66% gain in January as its coronavirus vaccine gained authorizations in a wide swath of countries, including the United States.
Moderna (MRNA) joined Pfizer (PFE) and partner BioNTech (BNTX) with a Food and Drug Administration authorized Covid-19 vaccine in December. Both vaccines use messenger RNA technology to prompt an immune response.
During the annual J.P. Morgan Healthcare Conference, Chief Executive Stéphane Bancel said the company has authorizations in more than 30 countries. That includes Switzerland, the United Kingdom, Europe and Israel. This is Moderna's first commercial product.
Shares of Moderna stock hit a record high on Feb. 8. That trounced previous highs on Jan. 29 and Dec. 1. The pop in December followed after Moderna said its Covid-19 vaccine was 94.1% effective in a Phase 3 test.
In comparison, Pfizer and BioNTech say their coronavirus drug proved to be 95% effective in final-phase testing.
Moderna is on track to make 600 million doses of its coronavirus vaccine this year, Bancel said. The company is now adding staff with the hopes of reaching 1 billion doses this year and up to 1.2 billion doses in 2022. This is key because Covid-19 is here to stay, Bancel predicted.
"We are going to live with this virus, we think, forever," he said.
So, is MRNA stock a buy now amid its coronavirus vaccine efforts?
A Fundamental Look At Moderna Stock
The biotech company is banking on its promising messenger RNA, or mRNA, technology. Messenger RNA is a substance in the body that delivers the instructions for creating protein.
The type of coronavirus that causes Covid-19, dubbed SARS-CoV-2, is covered in so-called spike proteins. Moderna's coronavirus vaccine contains mRNA that tells the body to produce a structure similar to the spike protein. The idea is that this will trigger the immune system to create disease-fighting antibodies and T-cells.
But Moderna isn't profitable yet. So far, the company has reported losses every year since its start in 2016. Further, Moderna's revenue is variable and depends on collaboration and grant money.
This takes MRNA stock out of the CAN SLIM threshold. Savvy investors are advised to seek stocks with recent 20%-25% quarterly sales and earnings growth. The bigger that growth, the better. It will be key to watch whether Moderna's vaccine efforts ultimately pay off on the bottom line.
In the third quarter, Moderna reported a 55-cent per-share loss on $157.9 million in revenue. That follows a 37-cent loss and $17 million in sales in the year-ago period. For the fourth quarter, analysts polled by FactSet expect a 34-cent loss per share and $279.4 million in sales.
Moderna stock has a Composite Rating of 74 out of a best-possible 99. The Composite Rating is a 1-99 measure of a stock's key fundamental and technical measures. So, Moderna stock narrowly ranks below the top one-fourth of all stocks on those metrics.
What Does 2019 Say About MRNA Stock?
Moderna stock went public at 23 in late 2018.
In 2019, the biotech stock popped about 38%. In 2020, though, shares rocketed more than 434%.
Still, the bullish Moderna stock action does not extend to fundamental measures. In 2019, Moderna reported a loss of $1.55 per share on $60 million in sales. Losses have deepened each year of its four full years, and revenue has declined for two years now.
For 2020, analysts surveyed by FactSet expect losses of $1.57 per share on $530 million in sales. Losses would narrow slightly as sales skyrocket 783%. In 2021, analysts expect Moderna to be solidly profitable with rapidly accelerating revenue.
Moderna Stock: Technical Analysis
Moderna stock broke out of a cup base with a buy point at 178.60 on Jan. 29. But on Feb. 1 and Feb. 2, shares tumbled below their entry, according to MarketSmith.com. That triggered a sell rule when a stock falls 7%-8% below its buy point.
Following its bullish coronavirus vaccine news on Nov. 16, Moderna stock broke out in strong volume. The biotech stock topped a buy point at 95.31 out of a consolidation Shares touched a record high that day, at 100.13, but quickly faced resistance and began sinking below their breakout point.
Moderna stock later smashed that record on the last three trading days in November. Shares hit a new record again on Dec. 1, but quickly toppled on news Merck (MRK) had divested its equity investment in MRNA stock. Shares tumbled on an analyst downgrade on Dec. 9.
Advances by other Covid-19 vaccine makers also have occasionally weighed on Moderna stock. In September, AstraZeneca (AZN) paused its Phase 3 Covid-19 vaccine testing when a participant became seriously ill. The study restarted in October, however.
In midday trading on Feb. 8, Moderna stock hit a new record at 189.26.
Signing A Pledge
Moderna and AstraZeneca are among nine leading Covid-19 vaccine makers who signed a pledge to follow sciences and safety in their development efforts. This came as U.S. and other political leaders ratcheted up calls for a vaccine as soon as possible to help troubled economies and sooth social unrest.
Moderna stock fell 13% on Sept. 8 to a four-month low after Moderna signed that pledge. Investors should be wary. It will be key to watch for regulatory and commercial proof of its technology, as well as strong fundamental and technical markers.
Bullishly, MRNA stock has a strong Relative Strength Rating of 97. The RS Rating is a 1-99 score of a stock's 12-month performance. This puts Moderna in the top 3% of all stocks — regardless of industry group — in terms of performance.
But Moderna stock has a poor EPS Rating of 17, reflecting years of continuing per-share losses.
(RELATED: Keep tabs on Investor's Business Daily ratings each day by visiting IBD Digital.)
Coronavirus Vaccine News On MRNA Stock
Moderna set a record in early 2020 when it created an experimental coronavirus vaccine within 42 days of receiving the virus's genetic sequence from researchers in China. The National Institute of Allergy and Infectious Diseases ran the Phase 1 study in healthy volunteers.
That news sent MRNA stock up almost 28% on a single day last February.
In mid-March, MRNA stock surged more than 15% after the biotech company said it had dosed the first participant in a Phase 1 study of the coronavirus vaccine. This was Moderna's 10th infectious disease vaccine to begin a clinical study.
Moderna stock jumped on May 18 after the biotech company said its coronavirus vaccine showed positive interim results in the Phase 1 test. Researchers tested the vaccine in participants age 18-55.
All participants developed antibodies against SARS-CoV-2 two weeks after receiving a second shot of the low-dose vaccine. The midsize dose produced even more antibodies. But Moderna stock fell more than 10% the next day after the biotech announced a public stock offering.
On July 14, Moderna unveiled additional "robust" data from that same study. Notably, the midsize dose generated 2.1 times to 4.1 times the neutralizing antibodies seen in recovered Covid-19 patients. Moderna is planning to study that dose size in a late-stage test.
Phase 3 Test Proves 94.1% Effective
In mid-November, Moderna unveiled an interim analysis of its Phase 3 test, saying the vaccine proved 94.5% effective. The analysis was based on an examination of 95 cases of Covid-19 starting two weeks after participants received the second shot. Of those cases, just five came from the vaccine group.
A second analysis looked at 11 severe cases of Covid-19. All 11 came from the placebo group.
On Nov. 30, Moderna said its coronavirus vaccine was 94.1% effective in its final Phase 3 analysis. Of 196 cases of Covid-19, 185 occurred in the placebo group. Just 11 came from the placebo group. There were no severe cases of Covid-19 among those who received the vaccine.
The vaccine so far appears relatively safe. Severe side effects included injection site pain in 2.7% of participants following the first dose. Between 2% and 9.7% of participants reported fatigue, muscle pain, joint pain, headache, general pain and injection site pain/redness following the second dose.
On Dec. 15, FDA briefing documents said Moderna's coronavirus vaccine had "met the pre-specific success criteria" in clinical testing. Two days later, an advisory committee said the vaccine's benefits outweigh its risks in a 20-0 vote. One panelist abstained.
The coronavirus vaccine gained authorization the next day.
Johnson & Johnson (JNJ), Novavax (NVAX) recently reported Phase 3 results for their rival coronavirus vaccines. J&J's single-shot vaccine was 66% effective at preventing Covid-19. Novavax's two-shot regimen was 89.3% effective against the virus.
And Moderna isn't the only company using mRNA technology. BioNTech is also an mRNA pioneer. And Translate Bio (TBIO) also is taking mRNA approach to the Covid-19 vaccine it's developing in partnership with Sanofi (SNY).
So, Is Moderna Stock A Buy Right Now?
Moderna stock is not a buy right now.
Shares tumbled well below their entry on Feb. 1 and Feb. 2, triggering a sell rule. CAN SLIM investors are advised to buy a stock when it has cleared a buy point and is within the 5% chase zone.
The company has managed to put together two quarters of triple-digit sales growth. That's expected to continue in the future. Further, beginning in early 2021, Moderna is expected to be solidly profitable.
Moderna stock was well above its 50-day and 200-day moving lines on Feb. 16.
Shares have a bullish RS Rating, but the company's Composite Rating isn't among the upper echelon of stocks.
It will be important to watch Moderna's efforts to distribute its coronavirus vaccine. That could help stoke both MRNA stock and the biotech company's financials.
To find the best stocks to buy and watch, check out IBD Stock Lists. Make sure to also keep tabs on stocks to buy or sell.