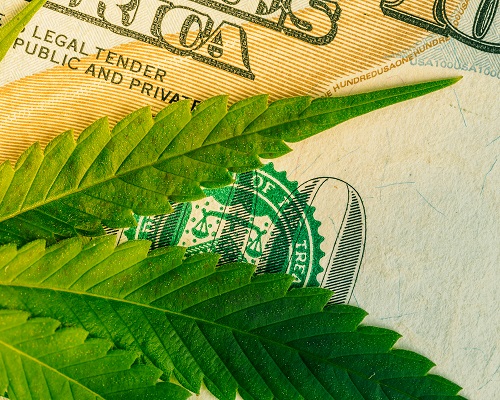 Canada, January 18, 2020 (The CANNABIS INVESTOR)- State Marijuana Laws and the Federal Government's Out-of-Date Policy Are Still Very Far Apart
Washington DC Lawmakers Push the Trump Administration for Greater Cannabis Research Freedoms
As of today in the United States, cannabis is legal in 33 states for medical purposes and 11 states have adult-use laws on the books. Cannabis is also still considered a Schedule 1 drug under the federal government's outdated Controlled Substances Act, placing cannabis alongside some very dangerous drugs and classifying it as having no medical value. However, there is a plethora of research evidence that proves the contrary.
Therefore, it should come as no surprise that lawmakers from the U.S. House of Representatives are putting increased pressure on regulators under President Trump's administration to change federal cannabis laws.
During Wednesday's House Energy and Commerce Health Subcommittee hearing, the Food and Drug Administration (FDA), the Drug Enforcement Administration (DEA), and the National Institute on Drug Abuse (NIDA) were pressed by bipartisan lawmakers about the restrictions around studying cannabis products and hemp-based cannabidiol (CBD).
"States' laws and federal policy are a thousand miles apart," explains subcommittee Chairwoman Anna Eshoo (D-Calif.). "As more states allow cannabis, the federal government still strictly controls and prohibits it, even restricting legitimate medical research."
There's Agreement — But No Action
There was a consensus at the hearing among administration officials that current research on cannabis — including research related to both health concerns and health benefits — is outdated. Despite this agreement, officials made it clear that cannabis rule changes are not imminent, due to the need for further study.
Back in 1970, President Richard Nixon established the drug schedules as part of the Controlled Substances Act. During that time, cannabis was defined as a Schedule 1 substance — and has since never been removed. As a Schedule 1 drug, cannabis is in the same federal grouping as substances such as LSD and heroin, considered to have the potential for abuse with no officially recognized medical qualities.
Source: Shutterstock
Research Stalls as Frustration Grows
The hurdles that researchers face to study the health implications of cannabis are significant — leaving House Democrats more frustrated than ever.
"Researchers are in a catch-22," says Eshoo. "They can't conduct cannabis research until they show cannabis has a medical use, but they can't show cannabis has a medical use until they can conduct research."
To legally study cannabis, researchers need approvals from three different government agencies, which can take more than a year. If the required approvals are granted, researchers are only permitted to study cannabis grown on a government facility at the University of Mississippi — the same federally-approved cannabis farm that has been the sole grower of studied cannabis since 1968. The marijuana grown at the government-funded Ole Miss cultivation facility has also been heavily criticized in the past for being very low quality. Both Republican and Democrat lawmakers have agreed that the single source of cannabis is too limiting, yet officials from the current Trump administration — as well as from previous administrations —  have failed to justify the restriction.
"Federal prohibition has failed, from our criminal justice system to our healthcare system to our state and local governments that are forced to navigate an impossible landscape," says Rep. Joe Kennedy III (D-Mass.).
DEA Aims to Expand Research, Stops Short of De-Scheduling Cannabis
Senior policy advisor of the DEA, Matthew Strait, has acknowledged the limitations surrounding cannabis research and has stated that the agency is drafting updated regulations for additional grow facilities. The drafting of these regulations follows the DEA's August announcement of its intentions to expand federally approved facilities. The newly drafted rules have been submitted to the White House for review.
The DEA has the regulatory authority to de-schedule cannabis without getting approval from Congress — something that Strait was pressed about doing. However, to date, there have been no indications of such a rule change taking place, despite advocates pressuring the House to approve the Marijuana Opportunity, Reinvestment and Expungement Act (MORE Act) which would facilitate the de-scheduling.
Not surprisingly, some Republicans have expressed concern around removing cannabis from the list of controlled substances — opting instead to support the push for greater research freedoms.
"Descheduling cannabis is a step too far and one I would not support," said Rep. Greg Walden (Ore.). "Any discussion of descheduling must be preceded by a fuller understanding of the potential risks associated with cannabis use — which we currently do not have. We need more research and better data. Americans are consuming more cannabis, and policy decisions on this substance have been made in a virtual information vacuum."