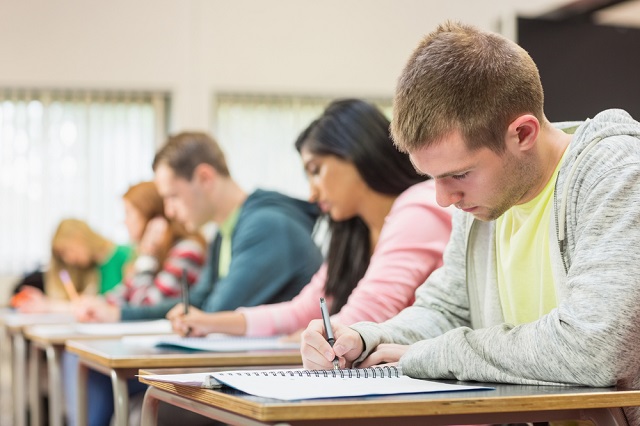 The bloom of movement in the cannabis industry is reaching the academia. Recent reports point to the fact that the industry is taking a definite shape and is exercising its bragging rights. Investors' confidence like those of the academia is blossoming, and it is this regards that we are pleased to announce the initiation of a cannabis commercial production program at the Niagara College.
In keeping with the trend, the Niagara College administrators believe in providing the best workforce for the Canadian employment market, Niagara College introduces a cannabis commercial production program, the first of its kind.
The program is in partnership with Canopy Growth Corp and it is expected to offer the students a new experience-based learning opportunities for the college students and graduates, Canopy Growth hopes to leverage the partnership to meet with its increased workforce demand at Canopy Growth facilities across Canada and generate joint research and community engagement opportunities for the Niagara region, an area the Company has proudly called home since June 2014.
Besides that, the program is expected to train and qualify professionals for the blooming cannabis production industry. The college intends to provide training in the biology and cultural practices of cannabis production including plant nutrition, environment, lighting, climate control, pest control and cultivar selection.
The objective of the course is to offer participants the required skills to begin working in the cannabis industry.
PROGRAM HIGHLIGHTS
Design and implement plant nutrition, lighting programs and integrated pest management to support optimal crop growth and quality.
Interpret data to assess crop health and quality and adapt to growth conditions/pest management strategies.
Comply with all regulatory and trade requirements for the safe and legal production and packaging of cannabis.
Create production plans for the procurement of raw materials and ensure a consistent supply of high-quality crops.
Develop and implement a costing system to accurately document and track crop production costs.
Plan and oversee the allocation of staffing and space to support the execution of production plans.
Interpret budgets and financial statements to inform cannabis production operations.
Access and analyze relevant contemporary research and apply findings, where appropriate, to cannabis.
Comply with and execute appropriate security protocols to ensure the safety and security of staff and crop.
CAREER OPPORTUNITIES
Grower
Production
Quality assurance
Post-harvest
Propagation
Operations manager
The move is a welcome development in the industry and it is hoped that similar college will follow suit.
Besides Canopy Growth Corp, cannabis companies like FSD Pharma are also supporting the efforts of the academia by providing research assistance and funding to help continue to grow the cannabis industry in Canada.
Looking to invest in cannabis?
FSD Pharma is your best bet. FSD PHARMA (OTCPK:FSDDF)(HUGE:CN)(HUGE:CNX) is a leading licensed cannabis producer and medical research company. And are on course to becoming owners of the largest hydroponic farm in North America. The project is currently under construction and when it is completed, will strengthen our hold on the market.