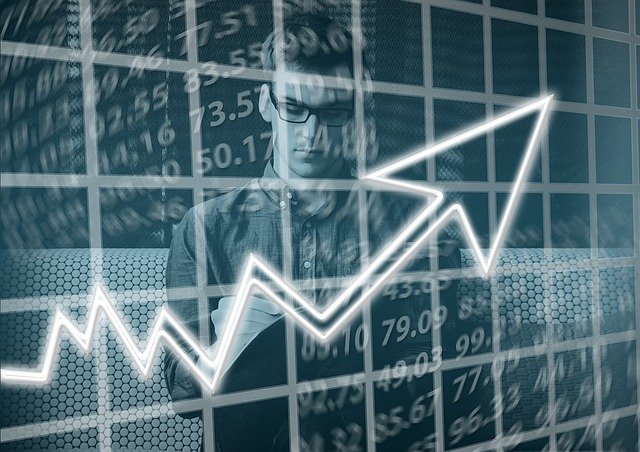 Canada, March 2, 2020 (The cannabis investor)- Pot Stocks Are Skyrocketing During Coronavirus Demand Spike, Cannabis Industry Deemed 'Essential'
These 8 Cannabis Stocks Have Recently Soared More Than 150%, With 4 Posting Gains of Over 200%
The cannabis sector is on fire, and the majority of pot stocks are posting gains like we haven't seen in a long time. Since reaching new lows during the stock market's massive Coronavirus correction, most cannabis stocks have reversed sharply and are now soaring at a time no one could have predicted.
The Dow Jones Industrial Average (DJIA), S&P 500 (SPX) and TSX Composite (TSX) indices closed Thursday's trading session on an encouraging three-day rally. While this is great to see, what's more impressive is that pot stocks began to skyrocket more than a week before the overall stock market started to rally.
How did this happen? Just three weeks ago, it looked as if the sector was about to go up in smoke. As the Coronavirus quickly spread worldwide, the United States and Canada took drastic action by temporarily shutting down the economy. To help mitigate the spread of COVID-19, both governments required all non-essential businesses to close and for all citizens not involved in the Coronavirus efforts to stay home.
With the majority of the North American population forced into quarantine, news began to circulate regarding a significant spike in demand for legal cannabis. It seems that many individuals have turned to marijuana as their substance of choice to help cope with the new reality. Those that were willing to leave the house rushed to their local retail shop to stock up on cannabis products. Many others opted for online ordering or cannabis delivery services.
The Coronavirus pandemic has caused an unforeseen surge in retail, online and delivery sales. Still, the primary catalyst came when the cannabis industry was deemed as an "essential service" by most Canadian provinces and many legal U.S. states. Being labelled as an essential service is a watershed moment for the legal marijuana industry. As the announcements from individual states and provinces rolled in, money poured back into cannabis stocks.
Comparable to the recent toilet paper buying frenzy, the unexpected Coronavirus catalyst has caused investors to act similarly, panic buying every pot stock in sight. The scenario has reignited the marijuana sector with nearly every cannabis company's stock up substantially in the past couple of weeks. In addition to our list of 8 top performers below, here are some other noteworthy gainers of the last two weeks.
Innovative Industrial Properties (NYSE: IIPR) | +112.73%
MediPharm (TSX: LABS) (OTCQX: MEDIF) (FRA: MLZ) | +100.83%
Aphria (TSX: APHA) (NYSE: APHA) (FRA: 10E) | +90.94%
Green Thumb (CSE: GTII) (OTCQX: GTBIF) (FRA: R9U2) | +83.4%
Canopy Growth (TSX: WEED) (NYSE: CGC) (FRA: 11L1) | +77.31%
Cresco Labs (CSE: CL) (OTCQX: CRLBF) | +67.72%
Trulieve (CSE: TRUL) (OTCQX: TCNNF) | +56.42%
Curaleaf (CSE: CURA) (OTCQX: CURLF) | +55.38%
Organigram (TSX: OGI) (NASDAQ: OGI) (FRA: 0OG) | +50.77%
GW Pharma (NASDAQ: GWPH) | +34.98%
Constellation Brands (NYSE: STZ) (FRA: CB1A) | +36.66%
While it may come as a surprise to some, the 8 pot stocks featured below have outperformed the entire sector rising more than 150% off their March 2020 lows.
*Percent gain from March 2020 intraday low to this week's intraday high.
Green Growth Brands (CSE: GGB) (OTCQB: GGBXF)
Low: $0.055 (03/23/20)
High: $0.22 (03/26/20)
Gain: +300%
Tilray (NASDAQ: TLRY) (FRA: 2HQ)
Low: $2.43 (03/19/20)
High: $9.70 (03/26/20)
Gain: +299.18%
KushCo Holdings (OTCQX: KSHB)
Low: $0.30 (03/18/20)
High: $1.15 (03/26/20)
Gain: +283.33%
MedMen (CSE: MMEN) (OTCQX: MMNFF) (FRA: 0JS)
Low: $0.14 (03/19/20)
High: $0.53 (03/26/20)
Gain: +278.57%
HEXO Corp. (TSX: HEXO) (NYSE: HEXO) (FRA: 74H)
Low: $0.50 (03/18/20)
High: $1.59 (03/26/20)
Gain: +218%
Harvest Health (CSE: HARV) (OTCQX: HRVSF)
Low: $0.67 (03/18/20)
High: $1.76 (03/25/20)
Gain: +162.69%
CannTrust Holdings (TSX: TRST) (NYSE: CTST)
Low: $0.48 (03/9/20)
High: $1.22 (03/26/20)
Gain: +154.17%
SOL Global (CSE: SOL) (OTCPK: SOLCF) (FRA: 9SB)
Low: $0.14 (03/17/20)
High: $0.35 (03/25/20)
Gain: +150%