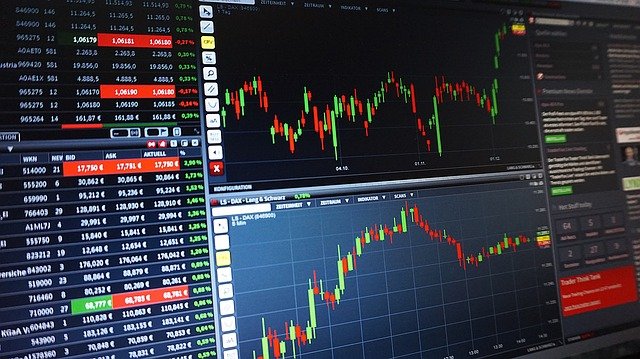 This story originally appeared on The Mootley Fool.
Up 64% and 34%, respectively, Tilray (NASDAQ:TLRY) and HEXO (NYSE:HEXO) are among the best-performing cannabis stocks in the industry over the past three months. And the momentum seems to be just getting started, as they both have massive upside potential going into 2021. 
When it comes to buying pot stocks, the best time to take a position is when they are about to fly high due to significant catalysts on the near-term horizon. It would be even better to get them at a great price, ensuring long-term wealth multiplication thanks to taking positions at cheap valuations. Today, let's look at two companies in the sector that fit these criteria, and how they could potentially make you more prosperous in 2021.
1. Tilray
Medical cannabis company Tilray is about to merge with Canada's biggest pot grower by revenue, Aphria (TSX:APHA)(NASDAQ:APHA), via a reverse takeover. Each Aphria shareholder will own 0.8381 shares of Tilray for each share they own after the deal, which will likely close by the second quarter of next year.
After the merger, Aphria shareholders will control 62% of the combined company, while Tilray shareholders will own the remaining 38%. The combined entity will do business under Tilray's trade name.
The agreement will create the largest cannabis company in the world by revenue. In the past 12 months, Aphria-Tilray generated CA$874 million in sales, surpassing that of U.S. pot grower Curaleaf Holdings' (CNSX:CURA) (OTC:CURLF) CA$842 million in revenue. 
The two companies will hold the largest market share (17.3%) to tackle the $2.4 billion Canadian marijuana industry. With the consolidation, Aphria-Tilray will boast a complete portfolio of cannabis products, including dried flower, pre-rolls, oils, capsules, edibles, vapes, and beverages.
There are also exciting opportunities ahead with the continued growth of Aphria in the German medical marijuana industry, and the potential to partner with its new subsidiary SweetWater Brewing to develop cannabis-infused craft-beer. In the first quarter of 2021 (ended Aug. 31), CA$79.6 million of Aphria's CA$145.7 million in sales came from its German unit, CC Pharma.
Simultaneously, the company's $300 million acquisition of SweetWater Brewing will bring in an additional $66.6 million of revenue per year. SweetWater currently has the best-selling newly released craft beer brand in the U.S., 420 Strain. That's not all; Aphria-Tilray has one more subsidiary for its U.S. expansion plans — Manitoba Harvest, which sells CBD products in 17,000 stores across North America.
The two pot giants expect to generate $78 million in expense reductions over the next two years. For all their potential, Aphria-Tilray remains attractively valued at about five times sales and two times book value. If you are a marijuana investor who wants to buy stocks of reputable pot companies at a great price, check out Tilray. 
2. HEXO
HEXO is a producer of dried flower cannabis, oils, extracts, and vape cartridges that has quickly become the leading grower in the Canadian province of Quebec, with a 29% market share. Moreover, HEXO is also Canada's No. 1 supplier of hash.
During Q1 2021 (ended Oct. 31), the company grew its sales by a stunning 103.2% compared to Q1 2020 to CA$29.5 million. At the same time, HEXO managed to swing to a gross profit of CA$18.2 million from a gross loss of CA$20.9 million. It also managed to reduce its operating losses dramatically, from CA$60.5 million during last year's quarter to just CA$2.6 million.
The most promising development came from its Truss Beverages joint venture with Molson Coors Brewing Company (NYSE:TAP) to develop cannabis-infused drinks. This new initiative managed to bring in CA$3 million in sales, up from about CA$2 million in Q4 2020. Despite generating just a little bit of revenue, HEXO now holds the No. 1 position for all weed-based beverages in Canada by revenue.  
In addition, the company's liquidity has improved drastically. Right now, it has more than CA$149.8 million in cash compared to approximately CA$29 million in outstanding debt. That's good news when coupled with its effort to break even, as it may put an end to its dilution streak. Over the past year, the company increased its shares outstanding from 256.7 million to 483.4 million to finance its operations.
Like Aphria-Tilray, HEXO has an enticing valuation given its growth, and is trading at a multiple of just 5.3 times revenue, and 1.2 times book value. For those excited about marijuana companies that can double their sales each year and more, HEXO is a top choice.