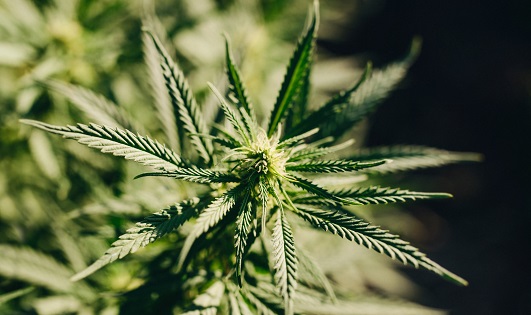 U.S, December 28, 2019 (THE MOTLEY FOOL)- Coming off a year where we witnessed more than a dozen cannabis firsts, the expectation had been that a number of marijuana milestones would again be reached in 2019 — and that prediction did prove accurate. Unfortunately, the industry pushing toward profitability was not one of the many milestones hit in 2019, and it's a big reason behind the shellacking that pot stocks took throughout the year.
Nevertheless, there were a number of intriguing developments (good and bad) throughout the year that demonstrate the marijuana industry is beginning to mature. In no particular order, here are the five biggest cannabis milestones of 2019.
1. Illinois legalized adult-use weed at the legislative level
One of the most impressive milestones in 2019 was Illinois signing a recreational marijuana bill into law in June, thereby becoming the 11th state to have OK'd adult-use weed sales. And there were a number of factors concerning this legalization that stood out.
For one, it was orchestrated entirely at the legislative level. In other words, residents of the state didn't vote on a ballot measure whether or not to legalize adult-use weed. Instead, the Illinois Legislature voted in favor of the proposal to legalize the consumption and sale of recreational pot. Vermont is the first state to have legalized consumption at the legislative level, but it doesn't allow the retail sale of adult-use weed, which is what makes the Illinois legalization unique.
What's more, the new Illinois law also includes an expungement component that could oversee the dismissal of offenses for cannabis consumption or possession for nearly 800,000 residents. Similar measures were floated in New York State and New Jersey in March, but both proved to be the downfall of their legalization efforts.
Illinois is on track to open its doors to recreational weed sales this coming Wednesday, Jan, 1, 2020, and multistate operators Cresco Labs (OTC:CRLBF) and Green Thumb Industries (OTC:GTBIF) will be ready. Cresco and Green Thumb plan to open the maximum allowable number of retail locations under Illinois law (10) to take advantage of what should be a billion-dollar market by 2024.
2. The House of Representatives passed a cannabis banking reform measure
Another important milestone was the passage of the Secure and Fair Enforcement (SAFE) Banking Act by the U.S. House of Representatives in late September by a vote of 321 to 103. You'll note by the roughly 3-to-1 margin that this bill garnered bipartisan support, which is truly rare nowadays.
The SAFE Banking Act, if enacted, would protect financial institutions from any potential financial or criminal repercussions from the federal government for providing basic financial services to cannabis businesses in legalized states. Most marijuana companies in the U.S. struggle mightily to access nondilutive forms of financing, such as a line of credit or loan, and are thus forced to deal strictly in cash, which is a security concern and growth inhibitor.
The passage of the SAFE Banking Act in the House represents the first time we've seen any major reform legislation reach lawmakers for a vote. Unfortunately, the bill is dead on arrival in the Mitch McConnell-led Senate. McConnell, a Kentucky Republican, has plainly stated his intent is not to allow cannabis legislation to reach the Senate floor for a vote. Thus, multistate operators scrambling to front-run legalizations, like the aforementioned Cresco and Green Thumb, could struggle to gain access to capital.
3. The House Judiciary Committee voted in favor of the first federal marijuana reform bill
Two months after the SAFE Banking Act was passed by a full House vote, history was made again by the House Judiciary Committee, which voted, 24-10, in favor of the Marijuana Opportunity, Reinvestment, and Expungement (MORE) Act. The MORE Act was a major step forward for federal lawmakers for two reasons.
To begin with, it's the first piece of legislation to reach any part of Congress for a vote that calls for the federal removal of marijuana from the controlled substances list. That's huge, and it demonstrates just how far the industry has come in a short time. Let's not forget that two-thirds of Americans favor legalization, according to Gallup's 2018 and 2019 polls.
Additionally, similar to what Illinois passed in June, the MORE Act calls for a review and possible expungement of previous convictions related to cannabis consumption and possession.
At this point, it's unclear if the MORE Act will advance to a full vote on the House floor, similar to what happened with the SAFE Banking Act. However, there does appear to be more bipartisan support for banking reform than a full-fledged descheduling of cannabis and expungement of previous convictions. The thing to remember is that even if the MORE Act passes the House, it's dead on arrival in the Senate.
4. Major League Baseball removed cannabis from its banned substances list
Sometimes you have to wait until the end of the year for the best stories, and that's exactly what happened in December, when Major League Baseball (MLB) and the MLB Players Association (MLBPA) announced changes to the sport's substance abuse policy.
More specifically, MLB and MLBPA removed marijuana and its natural cannabinoids, such as tetrahydrocannabinol (THC) and cannabidiol (CBD), from the list of banned substances. THC being the cannabinoid that gets users high, while CBD is the nonpsychoactive cannabinoid best known for its perceived medical benefits. So marijuana will be treated on par with alcohol-related conduct. Meanwhile, MLB will begin testing for synthetic cannabinoids, opioids, and fentanyl.
Baseball's change in policy marks a major shift in sentiment, although it's not guaranteed to result in similar changes for other major sports. While the National Football League is looking into the possible benefits of medical marijuana for its athletes, the substance remains illicit for now. The same can be said for the other widely followed sports.
Nevertheless, added interest is being placed on medical cannabis, which is a welcome spotlight for cannabinoid-focused drugmaker GW Pharmaceuticals (NASDAQ:GWPH). Its lead drug, Epidiolex, was the first cannabis-derived drug approved by the Food and Drug Administration, and it's sort of debunked the Schedule I classification of marijuana at the federal level for having no recognized medical benefits. GW Pharma's research could prove crucial to federal-level reforms in the future.
5. The first major marijuana deal went up in smoke
Last, but not least, we also witnessed the first-ever major U.S. marijuana acquisition go up in smoke.
On Oct. 11, 2018, MedMen Enterprises (OTC:MMNFF) announced that it would acquire privately held multistate operator PharmaCann in an all-stock deal valued at $682 million. At the time, it was the largest U.S. cannabis deal ever announced. If completed, it would have doubled MedMen's presence to 12 states from six, and significantly boosted the company's retail presence.
But just three days before hitting the one-year anniversary of the announcement, MedMen and PharmaCann agreed to terminate the acquisition. MedMen wound up forgiving a $21 million line of credit given to PharmaCann, while PharmaCann provided a handful of licenses and assets in return. Due to changing market conditions, the original value of the deal would have been worth around three times MedMen's market cap when the cancellation was announced.
The fact is that MedMen's deal termination is one of many that we could witness in the foreseeable future. With cash a tough commodity to come by, especially for U.S. pot stocks, merger and acquisition activity should slow dramatically for the industry in 2020.
Here's The Marijuana Stock You've Been Waiting For
A little-known Canadian company just unlocked what some experts think could be the key to profiting off the coming marijuana boom.
And make no mistake – it is coming.
Cannabis legalization is sweeping over North America – 10 states plus Washington, D.C., have all legalized recreational marijuana over the last few years, and full legalization came to Canada in October 2018.
And one under-the-radar Canadian company is poised to explode from this coming marijuana revolution.
Because a game-changing deal just went down between the Ontario government and this powerhouse company…and you need to hear this story today if you have even considered investing in pot stocks.