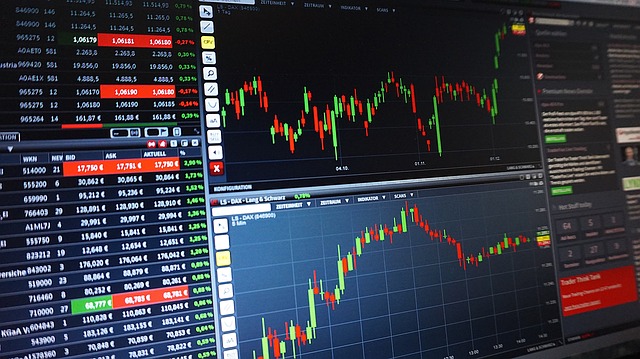 This story originally appeared on Marijuana Stocks.
Will These Pot Stocks Make Big Gains Next Year?
2020 has been a wild year for marijuana stocks to say the least. With Covid, a stimulus package, and environmental issues striking the U.S. economy, it's hard to predict where the future will be for the cannabis industry. But, some studies have shown that the cannabis industry could be worth as much as $100 billion globally within the next decade. Whether or not this is an overstatement, there will undoubtedly be a large amount of growth amongst pot stocks in the future. And while investors tend to only focus on the largest pot stocks like Canopy Growth Corp. (CGC Stock Report), Tilray Inc. (TLRY Stock Report), and Cronos Group Inc. (CRON Stock Report), there are plenty to choose from.
This includes both large and small-cap marijuana stocks to watch. The main way to decide which pot stock has value is to do the research. With a careful online search, investors can determine which marijuana stocks have the best chance of seeing future success. Of course, there are a lot of different factors to consider such as earnings and profitability. But, again research is an investor's best friend when it comes to cannabis stocks. With this in mind, let's take look at whether or not these marijuana stocks could be 2021 winners.
An Unknown Marijuana Stock With Solid Potential
Turning Point Brands Inc. (TPB Stock Report) may not be a marijuana stock you've heard of, but it has been making some big strides. The company works in the ancillary area of the cannabis industry, providing products to be sold in retail settings. The company is the producer of Zig-Zag cigarette papers as well as many other products for smoking. Recently, TPB stock has pushed upward due to its role in the cannabis industry. The company announced that it had acquired a 20% stake in the hemp cigarette manufacturer, Wild Hempettes. In addition, the company has stated that it may have the option to increase that to 100% ownership if things go according to plan.
YTD, TPB stock has returned around 11% to investors. While this is not incredible, the company has posted some solid stability in the past few months alone. The company could benefit greatly from a new administration that favors pro-cannabis and hemp legislation. While hemp and CBD are legal in the U.S., there is still a long way to go before the industry reaches full potential. With the rise in demand for CBD and hemp-based products occurring in the past six months, TPB stock continues to be a pot stock to watch.
A Marijuana Retailer Pot Stock
Curaleaf Holdings Inc. (CURLF Stock Report) is a more popular marijuana stock to watch. The company has made some big headway in the cannabis retail market in the past few years. Based in Massachusetts, CURLF stock has been able to see big gains due to its role in several unique statewide cannabis industries. This includes states like Massachusetts and others. In addition to this, the company is vertically integrated. This means that it produces products that are then sold in a wide range of its retail locations.
YTD, CURLF stock is a big winner with over 53% in gains. In the past month alone, shares of CURLF stock are up by around 36%. One of the big aspects that CURLF stock has in its favor is the potential of new states legalizing cannabis this year. The company has made big strides in Arizona, which is scheduled to vote on cannabis legalization on November 3rd. In addition, the other states that it works in could receive boosts from more states legalizing cannabis. Curaleaf seems to be a solid long term play for some investors as its future could be very bright. In the meantime, CURLF stock also looks like an interesting pot stock to watch in the short term.
Will These Pot Stocks Succeed In The Long Term?
The next few months will be extremely crucial to the future of the cannabis industry. Because there are so many unknowns about the long term, investors can only wait and watch what happens in the coming weeks. Analysts have continued to state that there is a large amount of growth left to occur in the cannabis industry. And, if we see new legislation go into place in the U.S., that growth could be even greater than previously imagined. With November 3rd only a week away at this point, there is a lot on the line for the cannabis industry. But, as pot stock investors we can use the information we have to decide which marijuana stocks may be worth watching in the long term. As always, the hopes are that we can continue to see growth as the future rolls on.