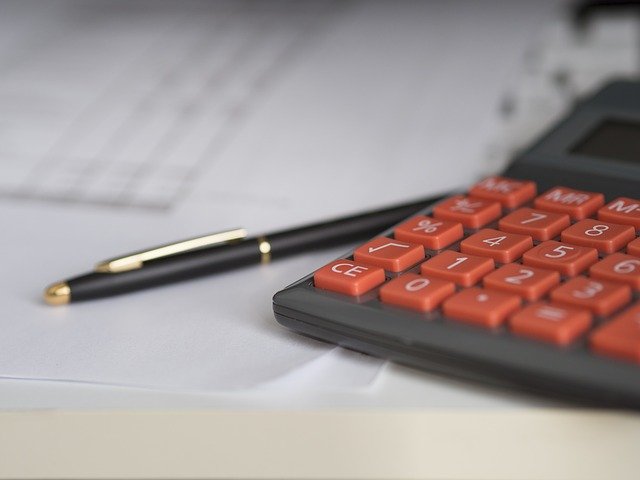 This story originally appeared on The Motley Fool.
The year 2020 was a good one for cannabis stocks, and 2021 is looking even better. Many investors find it hard to go all in on U.S. cannabis stocks, given that a lack of federal legalization keeps them from trading on the major exchanges. But these over-the-counter stocks have more room to grow as the cannabis industry is rapidly evolving.
Cannabis is still a nascent industry, but it's expanding fast. Buying and holding the right marijuana stocks for the long haul will help you capture that growth for your own portfolio. And there are some U.S. cannabis companies — those with staggering revenue growth, rising and consistent profitability, and strong balance sheets — that could bring exceptional profit.
Three in particular, have caught my attention over the past year with their outstanding performance. In the past 12 months, the share prices of Illinois-based Green Thumb Industries (OTC:GTBIF) and Florida-based Trulieve Cannabis (OTC:TCNNF) have surged by a whopping 752% and 728%, respectively, while Chicago-based Cresco Labs (OTC:CRLBF) has gained 475%, wildly outperforming the S&P 500's gain of 65%.
Let me tell you why investing in pot stocks will be the smartest decision you could make in 2021.
A lot of room for growth
The coronavirus pandemic has already caused a lot of distress and lost revenue in many sectors of the economy. In its midst, U.S. states are slowly continuing to recognize the amount of tax revenue cannabis can generate. Illinois is the best example: It legalized recreational marijuana on Jan. 1, 2020, and sales of $40 million that month jumped to $87 million by December, bringing the yearly total to $1 billion in just that first year.
Taking advantage of this opportunity in their home state of Illinois are Green Thumb Industries and Cresco Labs. Both have seen dazzling revenue growth over the past few quarters. In the third quarter, Green Thumb's revenue jumped by 131% year over year to $157.1 million. Cresco saw a whopping revenue jump of 323% in the third quarter, from $36.2 million to $153.2 million.
Trulieve, meanwhile, has dominated the medical cannabis space in its home state of Florida, and has now entered the recreational space with the launch of edibles, including gels, chocolates, cookies, and brownies. In the third quarter, its revenue surged by 93% year over year to $136.3 million.
California, the oldest and largest legal cannabis market in the U.S., generated close to $4.4 billion in sales in 2020. Cresco Labs already has a presence in California, and Green Thumb made its entry March 10 with the opening of its first store, Essence Pasadena — bringing its total number of stores to 53 in 11 states. Green Thumb holds licenses for a total of 96 retail locations. Imagine the hold on the U.S. market this company will have once the rest of those stores open.
The top-line increases also helped the companies achieve positive adjusted EBITDA (earnings before income, tax, depreciation, and amortization) in the third quarter. Green Thumb's EBITDA rang in at $53.2 million, while Cresco Labs and Trulieve reported adjusted EBITDA of $52 million and $67.5 million, respectively. All three are also profitable — a rare quality among marijuana companies. Green Thumb, Trulieve, and Cresco Labs saw net profits of $9.6 million, $4.7 million, and $4.9 million, respectively, in the third quarter.
Industry experts predict cannabis sales will continue to increase. And Americans in several more states voted to legalize cannabis in November. Currently, a total of 35 states and Washington, D.C., allow the medical use of cannabis, while 15 states and Washington, D.C., allow its recreational use. Over the last couple of weeks, more states including Virginia and New York have been working on their own legislation. All of this will give already strong cannabis companies new opportunities to expand their markets.
U.S. federal legalization will open many doors
As more states push ahead on legalization, hopes are rising for federal legalization. Many cannabis companies' top executives are hopeful that the U.S. could legalize marijuana within the next two or three years. Both President Joe Biden and Vice President Kamala Harris favor decriminalization,  which would allow these cannabis stocks to trade on the NASDAQ or NYSE, thus making them more appealing and accessible to retail investors.
Decriminalization and/or legalization would also improve these companies' access to capital. Currently, most financial institutions shy away from aiding cannabis companies because of marijuana's federally illegal status.
Regardless of the status of nationwide legalization, these three pot companies are financially stable, which will allow them to expand to more markets. Green Thumb ended Q3 with cash and cash equivalents of $78.1 million and total debt of $97.1 million, while Cresco Labs had $58 million in cash and cash equivalents and no debt. Meanwhile, Trulieve ended Q3 with cash and cash equivalents of $193.4 million and no debt.
More access to capital means more growth
The greater access to capital that legalization would bring will allow these companies to expand not just in the U.S. market but also globally. The European cannabis market is also lucrative, and it's forecast to grow at a compound annual rate of 29.6% through 2027 to $37 billion.
Even as the overall marijuana sector has experienced difficulties over the past two years, these three companies continued outperforming. They kept costs minimal, grew their revenues, and followed some smart growth strategies to achieve profitability, despite the lack of federal legalization making it difficult for them to get financial aid. In my opinion, these cannabis stocks are your best bets for growth over the long term.