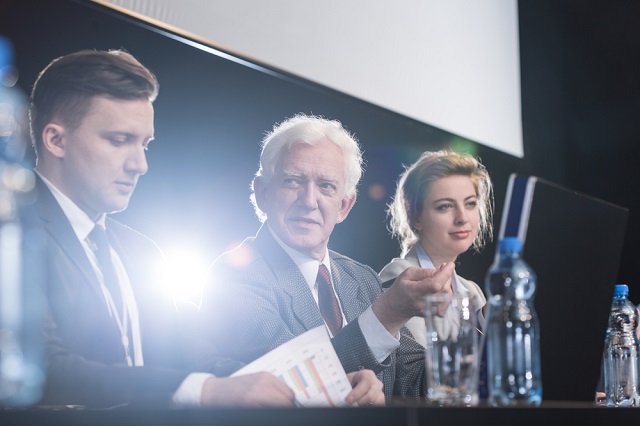 Politics is simply a game of numbers, and these numbers come readily with cannabis. For this reason, politicians are interested in cannabis.
The big financial numbers and popular support is dragging politicians in the blooming web of cannabis campaign. The amount of financial investment and popular public support cannabis is getting has become a magnet for politicians. In the United States, unlike Canada where cannabis is already legal, more politicians are becoming vocal in the support for federal legalization of recreational cannabis; many have made it a talking point in town hall meetings and on campaign trails.
The momentum have caused state senators across divides to continue to campaign for the legalization of the drug citing the cost implications of importation and the reciprocal loss of jobs, income and wealth creation opportunities for their states and the Union.
It's a move that comes in the wake of a majority of states legalizing medical usage combined with the revenue coming in from those sales and polls showing growing public support on the issue.
Although about twenty-five states and Washington D.C. have medical marijuana laws, others have decriminalized small amounts of the drug.
Besides that, a growing number of big cannabis investors are throwing big money into politics. More and more backers of pro-pot activists are focusing their financial support to politicians, some giving as much as $5000 to pro-legalization campaigns and to the campaigns of members of parliament who support the movement.
There is no gain saying it, the cannabis influence has grown from an activist influence to an industry influence. The massive investments that have been received in the industry and the industry's growing political profile are enhancing its position of a bargaining chip in political circles.
Although several politicians are unwilling to comment on the financial support that they might have received from cannabis investors, the fact remains the big money is exchanging hands.
Steve DeAngelo, executive director of Harborside Health Center, a large medical cannabis shop in Oakland, in an interview said that he's never encountered a politician who has refused to take contribution from him. Although the business is careful about who it donates to, Steve says, "We give to candidates who are going to support the issue." "This is an issue that should cut across all political parties, and I'm not interested in seeing it become a political football."
The FEC Laws
There's nothing specific in federal election laws that prevents politicians from accepting contributions from the cannabis industry, according to a Federal Election Commission spokesman.
The act of taking money from the once illicit cannabis industry was a political problem more than it was a legal one. According to a legal analyst, "It's not their [the FEC's] jurisdiction, and it's not in and of itself an election law violation to take money obtained by unlawful means."
The legal question does not arise, rather what is of concern is the political one and from all indications, that doesn't seem to be a problem any longer. The overwhelming support the pro-cannabis movement is receiving makes a valid case for any politician supporting the movement.
The question of politicians backing the cannabis movement in Canada in not much of a discussion. Cannabis is legal in Canada and the opportunities are there for the taking by any thoughtful investor.
Looking to invest in Canadian cannabis? Look no further than FSD Pharma.
FSD PHARMA (OTCPK:FSDDF)(HUGE:CN)(HUGE:CNX)is a leading licensed cannabis producer and medical research company. We are listed on the Toronto Stock Market (TSX: HUGE), and are on course to becoming owners of the largest hydroponic farm in North America. The project is currently under construction and when it is completed, will strengthen our hold on the market.