This story originally appeared on MarijuanaStocks.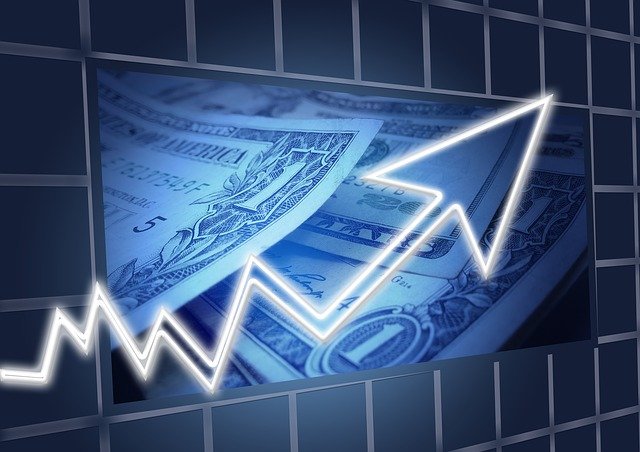 Are Investors Watching These Marijuana Stocks?
Over the past several weeks, we have witnessed some major positive sentiment in the cannabis industry. With the majority of leading marijuana stocks making some positive movements in that time period. Many believe that cannabis stocks may be headed up in 2021. This comes after a long battle with volatility related to the coronavirus and the recent presidential election. Now, however, we are seeing the increased demand for cannabis from the quarantine play a role in the financials that leading pot stocks are putting out. Of course, it is still too early to claim that we are out of the woods. But, the continued positivity in the cannabis industry is helping to illustrate that we could see a brighter future ahead.
Since the start of this pandemic back in May, the largest marijuana ETF, Horizons U.S. Marijuana Index, posted over 100% in gains. While this movement is not unprecedented for the cannabis industry, it has come as a surprise to most. Mark Noble, VP of strategy at Horizons ETFs Management stated back in May that "I think this is an inflection point where the U.S. market is becoming the dominant market in the global marijuana space." With this in mind, several leading cannabis stocks have continued to show positive momentum. These two pot stocks below are working to stay ahead as we move into the near future.
Marijuana Stocks To Watch
cbdMD Inc. (YCBD Stock Report)
4Front Ventures Corp. (FFNTF Stock Report)
Marijuana Stocks To Watch This Month: cbdMD Inc. (YCBD)
cbdMD Inc. (YCBD) owns several CBD brands that have products all around the cannabis industry. Among the products that it holds are CBD capsules, dummies, topicals, and a whole range of other products. They even have CBD products for pets. The company has decided to have a range of celebrities and athletes that represent the company as a way to bring an increased amount of notoriety. This strategy is something that not many marijuana stocks have used as a way to gain traction. Last month the company reported its preliminary Q4 fiscal 2020 net sales for its Paw CBD Brand. cbdMD Inc. Paw CBD brand has had another record quarter of net sales. Here'swhat the company has to say
"We are seeing an incredible growth trajectory in our Paw CBD brand. We now project total net sales of the Paw CBD brand to reach approximately $6 million for calendar 2020. Based on an article published on October 12, 2020, by Hemp Industry Daily, which used data provided by market analytics firm Nielsen Global Connect, estimated the hemp-derived CBD market for pets will total $40 million to $60 million in 2020. Therefore, based on these estimates, we expect Paw CBD will represent an approximate 10% to 15% market share in the pet U.S. CBD market in calendar 2020. This is an incredible achievement considering Paw CBD was launched less than one year ago," said Martin A. Sumichrast, Chairman and Co-CEO of cbdMD, Inc.
Also, the company is working to see a large amount of positive cash flow before 2020 is finished. With gross profits also up the company looks like it is on track to remain a marijuana stock to watch moving into the next few months and beyond.
Marijuana Stocks To Watch This Month: 4Front Ventures Corp. (FFNTF)
4Front Ventures Corp. is one of the more well-positioned marijuana stocks in the cannabis industry. And for good reason. The company has a valuable place in the market. 4Front Ventures runs its operation as an MSO-cannabis operator and retailer, that manufactures, low-cost quality branded cannabis products. Currently, the company works with over 25 different cannabis brands that are sold throughout its Mission branded dispensaries.
In recent news, the company announced that it's close to finishing its 185,000 Sq ft. manufacturing facility in Commerce, California. This will be a huge addition to 4Front Ventures operations. The company is excited to become part of Californias multi-billion dollar cannabis industry. 4Front Ventures has stated they plan for this new facility to up and running by April 21st, 2021. This new project is big for the company as this will help to drive in more revenue.
"We're thrilled to be in California and to be completing our largest and most automated manufacturing facility yet," stated Leo Gontmakher, Chief Executive Officer of 4Front. "Our experience in Washington, Massachusetts and Illinois, where we excel in low-cost manufacturing at scale, uniquely positions us to successfully compete in one of the largest, if not the largest, cannabis markets in the world."
From November 5th to the 24th FFNTF stock is up 21%. As November comes to a close hopes remain high that this positive sentiment will carry into December. In addition to investors waiting for 4Front Ventures Q4 earnings to release. Which some analysts project to show positive results. With the company picking up momentum towards the end of 2020, 2021 may turn out to be more profitable for this marijuana stock to watch.