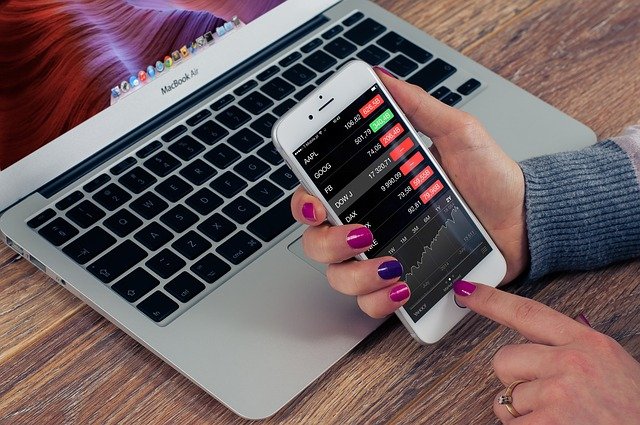 Growth stocks are not for the faint of heart. They are often risky, highly volatile investments, especially over short periods of time. But if you adopt a long-term mindset, those rapidly growing companies could help you make bank. Since 2009, growth stocks have generated a total return of 946%, crushing the 564% gains posted by value stocks, according to research from Yardeni.
Roku (NASDAQ:ROKU) and Upstart (NASDAQ:UPST) are growing quickly, and if you're willing to invest for the long term, both of these growth stocks could supercharge your portfolio. Here's what you should know about them.
1. Roku
Roku is the most popular streaming platform worldwide, capturing 30% of total viewing time in the first quarter of 2021. Its platform connects viewers with streaming content publishers like Netflix, allowing users to access all of their content from one location. This includes ad-supported content like The Roku Channel, the company's own streaming service.
From there, Roku can monetize its business by selling digital ad space. Specifically, its OneView platform allows marketers to deliver targeted ad campaigns to viewers across mobile devices, desktops, and connected TVs (CTVs). It also provides tools to measure performance and optimize ad spend, something that's not possible with traditional linear TV.
More importantly, Roku's position as the leading streaming platform demonstrates a highly engaged user base. And in the marketing world, user engagement is a valuable asset. As a result, Roku captured 46% of all programmatic CTV ad spend in Q4 2020, crushing second-place Samsung and third-place Apple, which took 11% and 9% market share, respectively.
That dominance has translated into strong financial results on both the top and bottom lines.
To reinforce this strong growth, Roku is investing aggressively in The Roku Channel. For instance, it recently added new linear TV channels to its ad-supported streaming service, bringing the total to over 200 options. And in May, the company debuted 30 Roku Originals, making its first move into original content of its own.
I like this strategy. It helps Roku further differentiate itself, and these original series are already boosting engagement. In fact, the company reported record streaming activity during the two weeks following the launch of Roku Originals in May. If that momentum continues, brands should be banging down Roku's door to get a piece of its platform.
Looking ahead, CTV ad spend is expected to hit $100 billion in the U.S. by 2030, according to BMO Capital Markets. That puts Roku in front of a massive market opportunity, and with its strong competitive position, this company appears to have a bright and profitable future. That's why this growth stock looks like a rewarding long-term investment.
2. Upstart Holdings
Upstart is disrupting the consumer credit industry. Its platform uses artificial intelligence, rather than the outdated FICO score, to help lenders quantify risk and determine creditworthiness. At the same time, this business model benefits borrowers, creating a powerful network effect.
Specifically, banks benefit from greater approval rates, lower loss rates, and a highly automated lending process, and consumers benefit from greater access to credit and lower interest rates. How is this possible? Upstart's AI models are powered by over 1,600 data points per consumer, trained against 10.5 million repayment events and counting. By comparison, a typical FICO score is based on just 20 data points. That gives Upstart a data-driven edge.
More importantly, that advantage should become evident over time. As Upstart adds new borrowers and measures more repayment events (e.g. on-time payments, late payments), its AI models should become increasingly good at predicting credit risk. That means lenders should see fewer defaults over time, furthering their ability to offer low interest rates to consumers.
This virtuous cycle has already been a significant growth driver for Upstart, as evidenced by the company's strong financial performance over the past two-and-a-half years.
Looking ahead, Upstart is well-positioned to grow its business. Last year, the company expanded beyond the $84 billion personal loan market, entering the $635 billion auto loan industry. But management sees an opportunity to disrupt other verticals as well, including credit cards, mortgages, and student loans.
Here's the bottom line: Upstart has a massive market opportunity, and its AI-powered business model appears to be more effective than traditional lending solutions. That's why this growth stock looks like a smart long-term investment.
This article originally appeared on The Motley Fool.