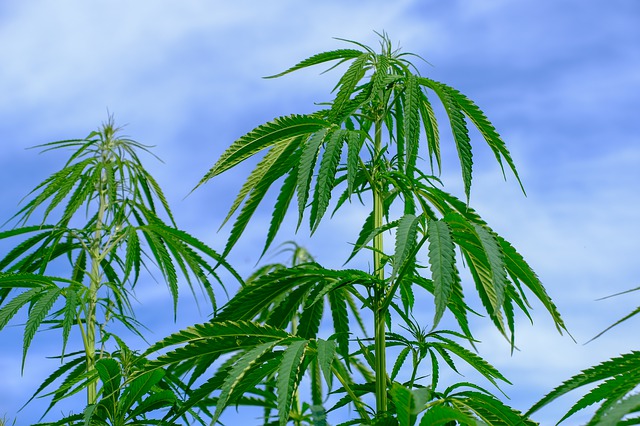 The Valens Company Inc. (TSX: VLNS) (OTCQX: VLNCF) (the "Company," "The Valens Company" or "Valens") and Citizen Stash Cannabis Corp. ("Citizen Stash") (formerly Experion Holdings Ltd) (TSXV: CSC) (OTCQB: EXPFF) (FRANKFURT: MB31) are pleased to announce they have entered into an arrangement agreement (the "Agreement") pursuant to which Valens will acquire all of the issued and outstanding common shares (the "Citizen Stash Common Shares") of Citizen Stash by way of a court-approved plan of arrangement under the Canada Business Corporations Act, in an all share transaction (the "Acquisition" or the "Arrangement"). The transaction is valued at approximately $54.3 million on an enterprise value basis.
Under the terms of the Arrangement Agreement, Citizen Stash shareholders will receive 0.1620 of a Valens common share ("Valens Share") for each Citizen Stash Common Share held (the "Exchange Ratio"). The Exchange Ratio implies a premium per Citizen Stash Common Share of approximately 35.1% based on the 15-day volume-weighted average price ("VWAP") of the Citizen Stash Common Shares on the TSX-V and the Valens Shares on the TSX as of the close of markets on August 27, 2021.
The Citizen Stash Acquisition is expected to be accretive to Valens in 2021 and 2022 before synergies, and will provide Valens with strategic, asset-light expansion into flower and pre-rolls, the largest segments of the Canadian cannabis market currently accounting for over 70% of retail sales. This acquisition is anticipated to solidify Valens' position as a top tier cannabis company by enhancing the Company's market share and adding an innovative, premium flower brand to its portfolio. Closing of the Citizen Stash transaction will mark the third acquisition Valens has made this year, which will accelerate Valens' strategic initiative to create a leading global manufacturing platform, capture market share through innovative product launches with unique consumer experiences, and expand on its existing domestic and international distribution network to better capitalize on the global opportunity.
Key Transaction Highlights
Top premium craft flower brand meets top cannabis product manufacturer to create a best-in-class cannabis company: Leading premium flower brand, a full suite of innovative product manufacturing capabilities, scale, and operational and financial flexibility best position the pro forma company to close the significant trading discount to the large cap cannabis peer group3 currently experienced by both companies.
Competitively positioned to win: The Citizen Stash complementary award-winning brand portfolio will bring over 40 provincial listings to Valens' growing house of brands across seven provinces which will bring the proforma company to over 220 provincial listings as of August 2021.
Accretive transaction: Expected to be accretive to the Company in 2021 and 2022 before synergies. The Acquisition represents an attractive revenue multiple of approximately 4.3x first half fiscal 2021 annualized revenue.
Asset-light model aligns with Valens' philosophy of operational flexibility and continued financial discipline: Utilization of Citizen Stash's craft contract growing model will provide Valens with operational flexibility to work with industry leading growers, efficiently manage proprietary strain rotation, reduce risk, and avoid the challenges a large growing infrastructure creates.
Citizen Stash is a licensed cultivator and processor of premium craft cannabis products based in Mission, British Columbia, and will provide Valens the opportunity to unlock additional growth with its extensive and specialized product portfolio in the premium flower and pre-roll segments. Citizen Stash operates a unique, asset-light platform comprised of a network of craft contract growing partners from which it selectively sources premium bulk flower grown from Citizen Stash's industry leading proprietary genetics. Citizen Stash manufactures and packages flower and pre-roll products primarily through manual processes.
Citizen Stash is one of the top performing premium brands in the flower and pre-roll categories. Based on Hifyre data for the flower category during March to May 2021 in the markets of Ontario, Alberta and British Columbia, Citizen Stash is the highest ranked premium brand by market share in the flower category with an average selling price above $13.00 per gram and is the only brand in the top 20 by market share with an average selling price above $13.00 per gram. Within the pre-roll category during March to May 2021 in the markets of Ontario, Alberta and British Columbia, Citizen Stash is the third highest ranked premium brand with average selling price above $13.00 per gram and one of only five within the top 20 overall brands. The Citizen Stash brand has demonstrated very impressive strength in the competitive flower and pre-roll categories with year-over-year market share gains unlike many other competitor brands – a testament to the product quality and consumer loyalty borne out of Citizen Stash's industry leading genetics.