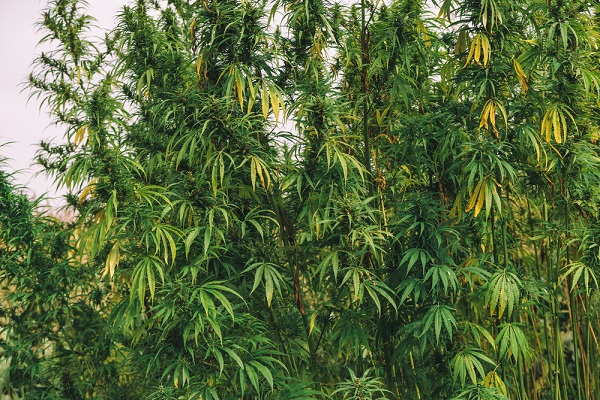 U.S., April 10, 2020 (The Motley Fool)- If 2019 was a tough year for the cannabis industry, 2020 could be downright catastrophic. However, as bad as things look today, the industry may get stronger as a result of the coronavirus pandemic. Whether it's changes to how people view cannabis or to there just being a smaller playing field, there are some subtle and significant changes that could make the industry look a whole lot different in a year or two.
Here are three ways the marijuana industry may actually get stronger as a result of the coronavirus pandemic.
1. More patients turning to cannabis
Many states throughout the country have allowed cannabis businesses to remain operating during the coronavirus pandemic. And for patients who may be hesitant to try treatment for pain relief, anxiety, or other possible symptoms, it could lead to some new users giving cannabis a shot. Many hospitals are overloaded with patients, and according to the Food and Drug Administration, there are dozens of drug shortages right now.
With fewer options to relieve pain or to treat ailments, using cannabis may become a more attractive option for patients who don't want to wait until a drug is available. It effectively gives cannabis the opportunity to help fill the gap, and if it's successful, it could lead to some new long-term customers for the industry. That can go a long way in not only helping with the industry's growth and with acceptance of cannabis as a medical treatment, but it can also help rally support for legalization in states where pot remains illegal and where skepticism of it remains high.
2. Getting rid of the pretenders
It's going to take a lot for cannabis companies to survive 2020, and it'll be a big test that many won't pass. But the companies that don't make it out this year likely would've been bad investments to begin with. And the problem is that sometimes those few bad apples can weigh down the industry, as scandals and bad press can sink not just the individual equities affected, but the industry as a whole.
This doesn't mean that every cannabis stock that's still around in 2021 or after the pandemic is over is a good buy. But narrowing the field will get rid of many of the bad stocks in the industry that are only likely to fall in value, anyway. Take a stock like Aphria (NYSE:APHA), for example. It's reported a profit in three of its past five quarters. And while it's gotten an occasional bump up from a strong earnings report, the problem is that the industry continues to weigh down the stock.
In 12 months, shares of Aphria are down more than 68%, not far from the 75% decline that the Horizons Marijuana Life Sciences ETF has gone on during that time. Aphria's been following the path of an average cannabis stock, even though it's been among the better-performing ones in the industry. Investors lump it in with many other cannabis stocks, including those that may not be able to get through the coronavirus pandemic. That's where getting rid of some of these under-performing pot stocks can help improve the industry's reputation and the perception that investors have of it.
3. Are delivery and curbside pickup here to stay?
One way that states have encouraged social distancing while allowing marijuana dispensaries to stay open is by allowing them to offer home delivery or curbside pickup. Delaware is the latest state to permit marijuana delivery, announcing this month that home delivery will be available for medical marijuana products.
Michigan permitted curbside pickup and home delivery last month, while the Oregon Liquor Control Commission approved curbside delivery. Many states across the country where pot is legal are offering either curbside delivery, home delivery, or both.
Many of these measures are temporary in nature to allow social distancing amid the coronavirus pandemic. But it's an opportunity for the industry to prove that it can provide delivery and curbside pickup in a safe and responsible manner. In Las Vegas, marijuana deliveries are soaring and companies are having to hire more delivery drivers to accommodate the demand. California's also seeing delivery sales rise. Delivery company At Eaze, which is based in San Francisco, saw deliveries in mid-March rise by 19%, and even the volume per delivery was up by 25% as well.
For now, many state officials have enacted temporary rules to help the cannabis industry operate during the coronavirus pandemic. It's possible that these rules could be here to stay, as the demand is clearly there. It could also be a way for cannabis companies to change the way they operate, potentially reducing staff and cutting some of their overhead costs as well.
What does this mean for investors?
The cannabis industry is in rough shape today, but it may not be that way in a year or two from now. These potential changes would likely happen with or without the coronavirus, but the pandemic will certainly accelerate these shifts as well as the industry's overall maturity and progression. In the short term, there's likely still going to be lots of pain for investors.
If you're holding shares of a top company like Aphria, then your investment's likely safe for the time being. The company burned through 40 million Canadian dollars from its day-to-day operating activities last quarter. And with CA$498 million cash on its books, its financials look to be in good shape to handle that level of cash burn for several quarters.
Pot stocks with limited cash or a more significant amount of cash burn, however, may not be nearly as safe. In those situations, investors may be better off selling today and either investing in a safer cannabis company or waiting a year or two for the industry to be a much more stable place to invest in.
Here's The Marijuana Stock You've Been Waiting For
A little-known Canadian company just unlocked what some experts think could be the key to profiting off the coming marijuana boom.
And make no mistake – it is coming.
Cannabis legalization is sweeping over North America – 11 states plus Washington, D.C., have all legalized recreational marijuana over the last few years, and full legalization came to Canada in October 2018.
And one under-the-radar Canadian company is poised to explode from this coming marijuana revolution.
Because a game-changing deal just went down between the Ontario government and this powerhouse company…and you need to hear this story today if you have even considered investing in pot stocks.