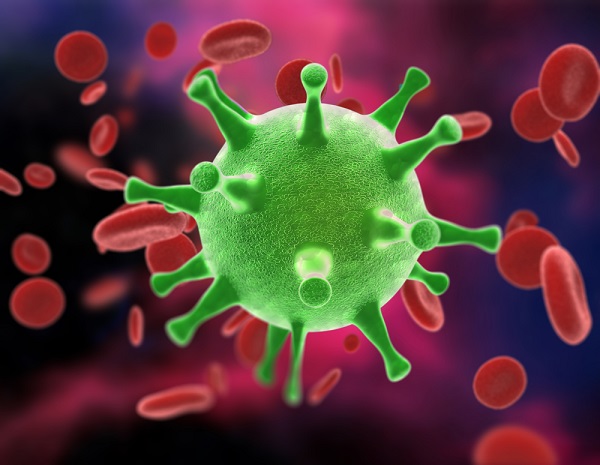 Canada, April 10, 2020 (THE CANNABIS INVESTOR)- The Question on Everyone's Mind: How Can We Stop the COVID-19 Pandemic?
Recently, a New Question Has Emerged. Could Cannabis Play a Role in Helping Treat Coronavirus Patients?
Canadian Doctors Are Already Looking into it, and the U.S. Feds Just Announced They're Willing to Pay Researchers up to $100k to Find Out
Scientists and public health officials around the world are rushing to find the answer to end the COVID-19 pandemic. A vaccine or an effective treatment would be welcomed with open arms, to say the least.
Recently, a Canadian scientist joined the critical conversation, asking the question: Is there a role for cannabis to play in the fight against COVID-19? If administered in a formal, tested, and rigorous manner, could specific cannabinoids boost our immune systems and reduce inflammation?
That scientist is Dr. Mohan Cooray, President and CEO of Toronto-based online medical cannabis retailer, Cannalogue, and he believes that the naturally occurring immunomodulatory properties found in cannabinoids warrant serious and immediate investigation.
"What we know from medical cannabis over the course of the literature, and the experience we've had in Canada over the years, is that there are known anti-inflammatory properties that cannabinoids have," says Dr. Cooray. "Cannabinoids being the active ingredients that come from the cannabis plant."
Based on findings from previous studies, the 'entourage effect' of cannabis — in other words, the combined effect of cannabinoids such as CBD, THC, and CBG working together, instead of being individually isolated — can result in a particularly potent anti-inflammatory. Other research suggests that the genes in cannabis that give the plant its pigmentation and colour — called flavonoids — contain anti-inflammatory properties that are 30 times stronger than Aspirin. Lastly, a study published in the respected peer-reviewed medical journal, AIDS Care, examined the impact of cannabinoids on HIV/AIDS patients. The findings suggest that cannabis users developed stronger immune systems and had higher T-cell counts, although the author stopped short of deeming the results conclusive.
According to Dr. Cooray, now is our chance to build on these previous cannabis studies.
"We know from a medical standpoint that these active ingredients have immunomodulatory properties, meaning that they augment the immune system to make it better," explains Dr. Mohan Cooray. "We've seen this in diseases such as Crohn's disease, rheumatoid arthritis and multiple sclerosis that medical cannabis functions as a naturally occurring immunomodulator."
Based on the urgency of the current need, Dr. Cooray stresses that we have no time to waste.
"Cannalogue is committed to doing our part. The need is too great, and we have to act now," Dr. Cooray explained to Yahoo! Finance. "We are not suggesting with the current knowledge of medical cannabis that it is a prevention, treatment or cure for COVID-19 or coronaviruses. However, plant cannabinoids have naturally occurring immunomodulatory properties that absolutely require expedited investigation given the current global COVID-19 pandemic."
U.S. Feds to Pay Researchers to Study Effects of Cannabis on COVID-19
Around the same time as Dr. Cooray began pressing for the study of cannabis on COVID-19, the National Institute on Drug Abuse (NIDA) issued a Notice of Special Interest outlining their plan to fund research that looks at the impact of the Coronavirus on individuals with substance abuse. Specifically, the call for research included studying people who smoke, use marijuana, or use vapes — and whether these behaviours increase their susceptibility to the respiratory effects of COVID-19.
"As people across the U.S. and the rest of the world contend with Coronavirus disease 2019 (COVID-19), the research community should be alert to the possibility that it could hit some populations with substance use disorders (SUDs) particularly hard. Because it attacks the lungs, the Coronavirus that causes COVID-19 could be an especially serious threat to those who smoke tobacco or marijuana or who vape," explains the NIDA Notice of Special Interest.
NIDA will be accepting research applications until March 31, 2021, and approved applicants will be granted up to $100,000 in funding per year. Qualifying studies must be completed within two years.
We'll update our readers as more information becomes available regarding cannabis and it's potential effects on the Coronavirus.