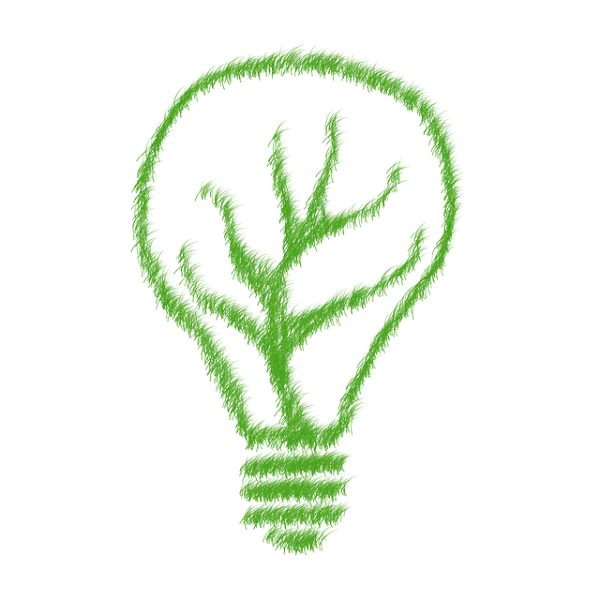 U.S., March 3, 2020 (420 INTEL)- The cannabis industry has an undeniable packaging problem, and the packaging companies that serve both retailers as well as growers are jumping in headfirst to help green up the segment.
We touched base with STO Responsible, a cannabis packaging company in Denver, CO, to discuss how they are helping growers and distributors overcome the tendency to swath legal cannabis products in as much plastic as possible.
1. Unique Shapes Can Help: Pop top plastic pill bottles, stout glass jars with plastic screw-on lids; the fact is that most cannabis packaging looks and feels remarkably the same regardless of the market where it's sold. Sandra Elkind, CEO and Co-founder of STO Responsible, advises growers to think outside the box on shape.
"You spend so much time creating a beautiful product, and then to have to break it up and basically shove it into a generic pill bottle, it really takes away from the efforts that you've put in as a grower and from your consumer's experience," she says. "Packaging is a big part of the decision driving consumers purchasing a product."
2. Unboxing Appeal Is Real: We've all seen the videos. Some tech company releases a hot new product and your favorite YouTube influencer posts an unboxing video showing off the new trinket in all its branded packaging splendor. This happens in cannabis, too, according to Elkind, and it's another opportunity to differentiate your brand from the masses clogging up dispensary shelves.
"It's about creating a package that gives the consumer that potential unboxing moment," Elkind says. "When they get that package in their hands, they can see clearly the care that the grower has put into the product."
3. There is no Perfect Material Just Yet: According to Elkind, currently there is no single packaging material
that has risen to the top of the heap and overtaken all other options as superior.
So, she says, it's important to weigh factors such as cost, the region the product will be sold in, and its ability totell your company's sustainability story to your customers.
"We offer a product that will break down in the landfill environment in five years, and that's really important considering that in a lot of markets, the municipalities will not allow you to recycle cannabis packaging," Elkind says. "Since most of it cannot be recycled, how can we help the grower in creating unique packaging that demonstrates a commitment to sustainability?"
4. Ditch the Triple Layers and Exit Bags (if regulations allow it): Again, Elkind stresses having unique shapes in cannabis packaging as a means to move away from multiple layers of plastic packaging and the dreaded exit bags that end up in landfills or, even worse, carelessly tossed along the side of the road.
"Unique shapes (in packaging) are really the only way we can get away from multiple layers," she says. "And as a company, we strongly disagree with the use of exit packaging. We do not believe it is safe on any level, not only because it is usually discarded immediately upon the consumer getting home, but also because it is an additional layer of packaging that is not necessary, and it places a hardship on the industry in terms of sustainability." Elkind notes that Colorado, a leading cannabis region others often look to for guidance, recently stopped requiring exit packaging at retail.
5. Pick Something Users Can Reuse: Elkind and the team at STO Responsible were pleasantly surprised recently to learn its packaging was being used by local fly fishermen to keep their various flies and baits organized. The company is even heading to an RV trade show in the coming weeks to help that market explore additional uses for its discarded cannabis packaging.
"You can imagine the inside of an RV. Maybe you've got nuts and bolts loose in there for some project you've got going on, and you can keep all of your stuff organized or even bring some cooking spices in them with you since it's all food grade (packaging)."
6. Made In The USA Means More Sustainable: One stat the company likes to use with new clients is the fact that, according to the EPA Carbon Calculator, shipping one 25-pound box from Beijing to Colorado emits the same amount of carbon as three automobiles in an average year.
"One of the quickest ways to reduce your carbon footprint is to be sure you're sourcing your packaging from the U.S.," she says. "And finding a vendor who can offer low minimum-order quantities gives a newer grower the ability to be agile. It can be enticing to buy packaging from China at a cheaper price, but if you're increasing your carbon footprint and locking yourself into receiving large amounts of packaging at one time, that can be a problem."
---
Hemp-based Packaging Here but Not Widespread … Yet
With all the field hemp being grown in the U.S. and Canada, it would stand to reason that hemp fiber could be a viable alternative to plastics and other materials often used in cannabis packaging.
That premise is indeed accurate, but there remain many details to work out before hemp-based Solo cups start showing up at the ballpark.
For one, the industrial processing capacity for hemp fiber bio-based materials has not been built out enough yet for large-scale commercialization of the material. Secondly, many of the products that are available in that regard today are
not yet price competitive with synthetic materials like mylar and the like.
One such company that is playing in that world today is Colorado- and California-based Sana Packaging. The company offers flower jars, pre-roll and vape-cart tubes, and hemp-paper based carboard that it claims are "made using 100% plant-based hemp plastic, 100% reclaimed ocean plastic, and other sustainable materials."
Sana CEO Rob Basak-Smith says the hemp-based packaging segment still needs extensive back-end development before adoption is economically viable for most cannabis growers.
"As the market becomes more available with hemp biopolymer, you'll see more companies use it in the manufacturing of their packaging," says Elkind. "But, until that happens, it is pretty limited because it's much more expensive (than plastic)."
Elkind adds that consumers will probably see hemp biopolymer used in the automotive industry before it proliferates into the cannabis packaging market.