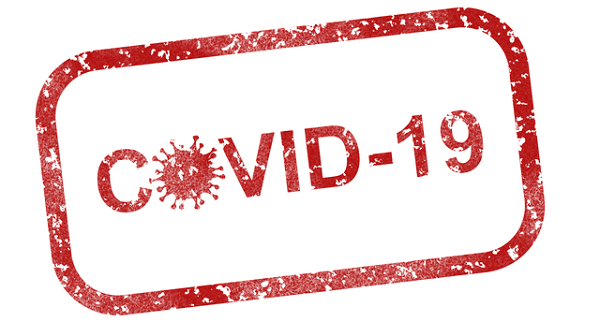 Canada, April 2, 2020 (CANTECH LETTER)- That subject was front and centre today in a new report issued by Echelon Wealth Partners.
Analyst Andrew Semple has one overarching message for investors: be opportunistic but also be careful.
"Overall, we view cannabis as a relatively attractive industry during the COVID-19 pandemic, particularly in the US
cannabis markets," the analyst said. "However, we advise investors to proceed with a high degree of caution, as many companies will need to access capital in these difficult market conditions, which may impair future upside potential. We advise investors to stick with our pre-screened cannabis coverage companies (in particular, those looking for fully funded business plans should consider our "Buy" rated names), and review our recent transitioning coverage reports for a recent business update."
The Echelon Wealth Partners report addressed six key themes: Cannabis as an Essential Business, Market Movements, Demand Drivers, Capital is Critical, The Supply Situation, and Regulatory Risks.
"Substantially all North American jurisdictions have deemed cannabis operations an essential business, and we continue to view medical businesses as more likely to be protected," Semple said of his first theme, noting that some markets are having success with new fulfillment methods such as curbside pickup and home delivery.
As for Market Movements, the analyst noted that it is mostly down, with a voracious selloff of pot stocks he thinks has lowered some quality names to attractive prices.
"The selloff troughed on March 18, at which point our tracking group was down 62% from January 20, and the average stock was down 82% y/y," he said. "We have seen many cases of excellent companies having participated in the selloff, despite the robust demand and supply channels they enjoy. We are now seeing signs that investors appreciate companies with more robust business models and balance sheets."
Regarding Demand Drivers, Semple said people sitting around at home has seemingly spiked demand.
"We view the demand impact of COVID-19 as a net positive in the short term. There have been widespread reports of increases in cannabis demand over the past few weeks across much of the industry," he said.
But the analyst does have a caveat.
"If COVID-19 emergency measures stay in place for a prolonged period (i.e., several quarters), we believe the demand
impact would likely become skewed to the downside," he added
"Capital is Critical", Semple's fourth theme lays bare what investors should be looking for.
"Given the current conditions in the capital markets following the COVID-19 fallout, capital will become a scarce resource of strategic value for companies that have access to it. We would prioritize investors to review cannabis operators that are fully financed for their buildout plans, and do not have significant cash outlays in the near future," he said. "Where it exists, excess capital offers the potential to conduct M&A activity to acquire tuck-in profitable or distressed assets as the COVID-19 emergency eventually subsides.
Regarding the Supply Situation, Semple said the potential gains or losses will not be evenly distributed.
"We view the impact of COVID-19 on supply as net neutral to the overall industry," the analyst said. "However, we do not think this distribution will be equal, and some operators will benefit more than others in this environment."
"The US cannabis markets, in general, are much more capacity constrained than Canada's markets. We see good potential for some of the largest operators to take incremental share as some of the smaller companies struggle to meet increased demand loads."
For this final theme, Regulatory Risks, Semple said there are some real concerns that could affect the Canadian industry, in particular.
"In our view, the greatest negative risk that COVID-19 poses on the industry is a delay in regulatory approvals. While we have seen approvals in some jurisdictions continue (e.g., Health Canada continues issuing weekly licenses and GTI opened a dispensary in Pennsylvania), our assessment is that regulatory approvals in most markets will be deferred for some time," he said. "We see this risk as particularly salient for adult-use markets. We note that several public companies were looking for adult-use store approvals in Massachusetts and Nevada this year. At this point in time, we believe the COVID-19 outbreak will delay these necessary approvals, which may have growth implications in 2020. In Canada, Ontario had recently switched to an open licensing system. We believe there is a risk that the province puts the licensing process on hold. This would be a blow to the Canadian industry, as the lack of retail stores in Ontario is widely seen as one of the biggest factors holding back the legal cannabis market in Canada."
Semple concluded by narrowing in on what investors should really keep and eye on.
"In this uncertain market environment, we advise investors to review the level of operating concentration risk.
Companies operating in a limited number of markets are more at risk of material adverse impacts stemming from
COVID-19 due to regulatory induced closures. We note this also includes single asset risk, where a company has heavy
reliance on a single facility. If an employee at this facility were to contract the virus, that may force a temporary closure
of a company's operations. We therefore believe a premium is deserved for companies that have achieved
diversification in their operations in these market conditions."