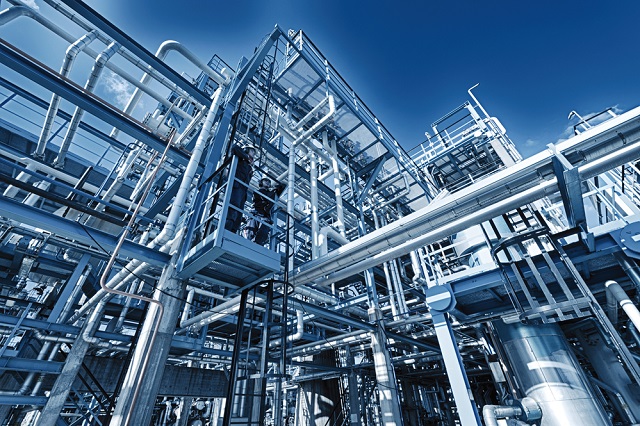 The American economy may grow due to the booming production in both oil and gas. This represents a potential amount of future investors.
The American Energy Independence and Expansion is becoming obvious in different parts of the world and prospective investors are eyeing it. It is being said that the American Energy Independence and Expansion could be a 'gold mine' for prospective investors.
The Boom In Oil And Gas
There is booming production in both oil and gas. Due to this booming production, there has been an alteration in the calculus of American energy independence and this literally happened overnight (virtually).
Crude oil imports and petroleum products dropped in 2005 and net imports have been following the same suit as well.
Good things are about to happen with the energy sector in the US, as the US Energy Information Administration's Annual Energy Outlook for 2018 shows that US will become a net energy exporter in few years from now, by 2022. Previous reports suggested that it would rise to this level by 2026 but that estimation has lowered which means positive things for the country and its energy division.
The American Energy Independence could, therefore, be a gold mine for potential and prospective investors.
American petroleum exports such as gas, petroleum coke, ethanol, crude oil, LNG and others have increased and more than double between 2011-2017, reaching 6.3 million bpd.
As we see the rise in these exports, we see that the American Energy Independence could pose an incredible opportunity for viable investors. There are many reasons for divulging into the AEI, including the following:
1- Gains
One of the reasons why people are attracted to the energy sector is the ability and potential for gains. The American Energy Independence is a great way of exploring the energy side of things and could help you greatly to put on strong gains in a short span of time. These investments are viable investments and could guarantee you strong results.
2- Reliable Investments
Divulging into the energy sector could make for exceptionally reliable investments. These investments are such that are rising with time only and have shown rises over the years as well. There is no reason to doubt that they will not increase in the future as well. To diversify your portfolio and send your funds into something viable, make reliable investments with the incredible American Energy Independence.
3- Diversification
Investing in energy stocks could allow you to diversify your portfolios fully. The American Energy Independence provides you with an exclusive measure to diversify your assets. It also lets you to put your funds into something different. Gain exclusive access to some of the broader gains in any index through the help of American Energy Independence.
4- Strong Long Term Potential
The American Energy Independence has a lot of solid long term potential in many, many regards. It was reported that the US could be energy independent by 2026 and after some time, 2026 was changed to 2022. There are a lot of prospects as far as the energy sector in the US is concerned and, therefore, it provides excellent strong long term potential for the people and investors too. There are only good things coming as far as energy in concerned in the US.
In the American Energy Independence, three stocks could be clear highlights. These include the Kinder Morgan Inc. (NYSE:KMI), Target Corporation (NYSE:TGT) and the Johnson Controls (NYSE:JCI). All these three companies have been thriving and will thrive in the coming run as well for they provide access to natural gas and others.
Energy independence was first a wishful thinking than a goal but things have changed drastically and they are only going to get better from now on. America becoming energy independent could be a MASSIVE deal for the country and then the investors, who go down that path or try to invest in it.
One potential investor could be Canada due to the closeness. But now they are investing in the pharmaceutical business like FSD Pharma (OTCPK:FSDDF)(C.HUGE)(HUGE:CNX).