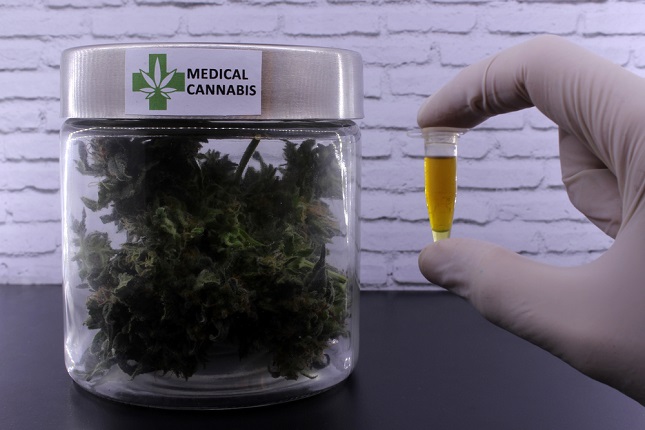 U.S, July 24, 2019 (MARIJUANA BUSINESS DAILY)- An Israeli company was granted a license to import and commercialize medical marijuana, marking an industry first in a country that expects cannabis exports to be an economic driver for the sector.
However, the country is yet to see its first commercial medical cannabis export, despite the approval of  law about six months ago.
Tel Aviv-based Syqe Medical told Marijuana Business Daily it "has been granted a license from the Israeli Ministry of Health for the import and commercialization of medical cannabis."
Medical cannabis from Bedrocan in the Netherlands is being used in the Syqe Inhaler, which was launched in Israel last month.While imports have occurred for research and development for years, this is thought to be the first authorized commercial import.
The inhaler, which delivers a consistent, selected, noncombustable dosage, is being sold in Israel by Teva.
The company is already looking for a local supplier, suggesting the imports may not last long.
"Syqe is in discussions with Israeli growers, and we look forward to working with them in the near future," a company spokesperson said.
Syqe is also "exploring opportunities" with distributors and regulators to launch the product in other countries.
In a statement to MJBizDaily, the Israeli Ministry of Health noted that regulations in effect already empower the agency to approve medical cannabis imports for both research and development and commercial purposes:
"Importation of medical cannabis is possible according to the GMP and other requirements, both for research as well as medical indications."
The country currently has 46,000 registered patients.
The import approval comes as Israel's medical cannabis exports face further delays.
For years, companies in Israel have been gearing up for local and international shipments, often with investments underwritten by international players.
Lilac Mandeles, CEO of TechForCann, said some local growers were surprised by the import approval given that exports are not effectively happening yet.
"Now there is a concern among the growers from outside competition," she said.
Local experts said there could be opportunities for international companies to meet demand in Israel.
Michael Dor, former senior medical adviser to the Israeli Ministry of Health's Medical Cannabis Unit, said high domestic prices force some patients to the illicit market but also create "an opportunity for foreign companies to import cannabis to Israel."
"It is very difficult to predict the governmental policy about import," he said, "but I assume that there will be a tendency to open the market for competition, and Israeli producers will focus on new products and medications."