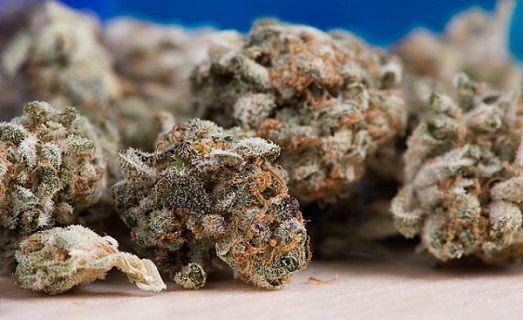 U.S., November 5, 2019 (Marijuana Moment)- Another UK House of Commons panel is endorsing the decriminalization of drug possession for personal use, in addition to supporting the establishment of safe consumption sites to prevent overdose deaths.
The Scottish Affairs Committee said on Monday that after consulting with health professionals, government bodies and academics—as well as touring countries such as Portugal that have pursued far-reaching drug policy reforms—panel members determined that the UK government should address drug use as a public health, rather than criminal justice, issue.
A report the committee released recommends decriminalizing low-level drug possession, providing for safe injection sites and pursuing "evidence-based policymaking" as a means to curtailing overdose deaths and helping people suffering from addition to get into treatment.
"Throughout our inquiry we heard tragic accounts of the pain and suffering that problem drug use is causing in Scotland," MP Pete Wishart, chair of the panel, said in a press release. "If this number of people were being killed by any other illness, the Government would declare it as a public health issue and act accordingly."
"The evidence is clear—the criminal justice approach does not work," he said. "Decriminalisation is a pragmatic solution to problem drug use; reducing stigma around drug use and addiction, and encouraging people to seek treatment."
This is the second House of Commons committee to embrace decriminalization in as many weeks. A separate panel, the Health and Social Care Committee, said last month that drugs should not be a criminal justice matter and voiced support for decriminalization, safe consumption sites and expanded access to the anti-overdose medication naloxone.
The Scottish Affairs Committee cited that policy stance in its report, stating that it "reflects the weight of evidence in support of this approach."
On safe injection sites, the panel said the facilities "are proven to reduce the number of drug-related deaths, and can act as a gateway to further treatment which can address the root causes of substance use" and that they "could play a vital role in addressing Scotland's drug crisis."
"For too long successive UK Governments have ignored the evidence on how drug policy could be improved," Wishart said. "The Government must now start listening to the expert advice they are given, starting with our Committee's Report, to reduce problematic drug use in Scotland and prevent the tragic loss of life."
Decriminalization is gaining mainstream appeal internationally. Scotland's ruling party, which is the third largest in the UK Parliament, also came out in support of the policy change last month.
And in Canada, the House of Commons Standing Committee on Health released a report this summer urging the government to "work with provinces, territories, municipalities and Indigenous communities and law enforcement agencies to decriminalize the simple possession of small quantities of illicit substances."
A number of Democratic presidential candidates in the U.S. are backing decriminalization as well, with South Bend, Indiana Mayor Pete Buttigieg and Rep. Tulsi Gabbard (D-HI) stating that they're in favor of removing criminal penalties for possession of all illicit drugs. Businessman Andrew Yang and former Rep. Beto O'Rourke (D-TX) discussed decriminalizing opioids during a debate in October.
Psychedelics decriminalization is also picking up steam stateside, with Denver and Oakland becoming the first cities in the U.S. to make possession and cultivation of the substances the lowest law enforcement priority. The movement is spreading throughout the country, with advocates increasingly pursuing decriminalization throughout the country.
While Congress might be slow to act on the policy reform, a poll released last month showed that a majority of Americans—55 percent—support decriminalizing drugs.
Going beyond decriminalization of possession, a top Mexican lawmaker proposed legalizing the production and sale of drugs to mitigate cartel-related violence.