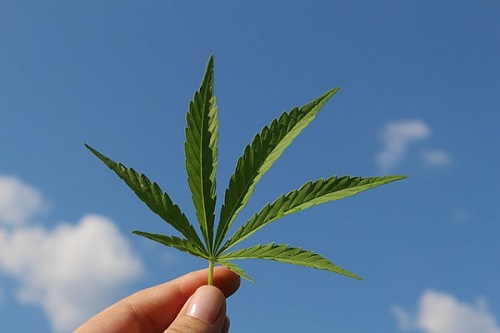 U.S., September 3, 2019 (Marijuana Moment)- The U.S. Department of Agriculture (USDA) has published a report detailing the status of the legal hemp market in neighboring Canada.
The six-page document from Agricultural Attaché Evan Mangino shows that while Canada legalized hemp about 20 years ago—with the U.S. moving to allow the crop under agriculture legislation enacted just last year—producers in both countries are facing similar regulatory challenges.
Of the nearly nearly 5,400 metric tons of hempseed Canada exported last year, more than 70 percent went to the U.S., a figure that will presumably significantly fall going forward with large-scale domestic hemp farms expected to come online across the country by next growing season.
Until recently, hemp farmers in the U.S. said they faced difficulties obtaining hemp seed from Canada, prompting USDA to clarify in April that such imports are permitted under the 2018 Farm Bill.
The report, which was published late last week, also notes that the bulk of hemp cultivated in Canada is used to produce nonviable hempseed, which is added to food products such as "hulled hemp seeds, hemp-based snack foods, hemp oils, hemp protein powders, hemp flour and hemp meal."
However, because of current regulatory guidelines, hemp and its derivatives cannot currently be used to feed livestock or pets, and CBD cannot be included in health supplements.
"Hemp and hemp products are not currently approved as livestock feed or feed ingredients in Canada," the attaché  wrote. "In the future, each hemp product intended to be used as a livestock feed single ingredient (such as hemp meal, hemp oil, or hemp seeds) will require separate approval."
"Currently, the sale of natural health products (NHPs) containing any cannabinoid (including CBD) in Canada is prohibited," he added. "The Canadian hemp (CHTA) and natural products (CNPA and CHFA) industries continue to advocate for a different regulatory regime for CBD-containing products."
Canadian veterinary associations have submitted proposals to create a legal pathway that would allow their members to prescribe cannabis compounds like CBD and THC to animals, but at this point, it's in the research phase. Only one company has been approved to conduct clinical trials on the potential benefits of those ingredients for pets suffering from anxiety.
"Currently, there is no legal pathway for veterinarians in Canada to prescribe cannabis-based medicine for animals or for companies to produce and sell cannabis-based products (including pet food) for pets," the report states.
Despite federal marijuana legalization in Canada, there's been a growing call to loosen regulations so that CBD can be sold as a natural health supplement. Currently, there are three ways that CBD can be obtained.
1. Adults can purchase CBD products from a provincially authorized retailer in the same way that THC products can be obtained.
2. Qualified patients can access CBD from federally licensed sellers if they have the required documentation from a health professional.
3. Individuals can also obtain CBD-containing drugs with a prescription if the medication is approved by the country's health care system.
The U.S. hemp industry has made similar requests to increase legal access to CBD. As USDA develops regulations for hemp, stakeholders and lawmakers have repeatedly implored the Food and Drug Administration (FDA) to develop an alternative regulatory pathway so that hemp-derived CBD products can be added to the food supply or as health supplements.
FDA has said that creating those regulations may require congressional action, or else it could take years for the agency to carve out an exception for CBD.