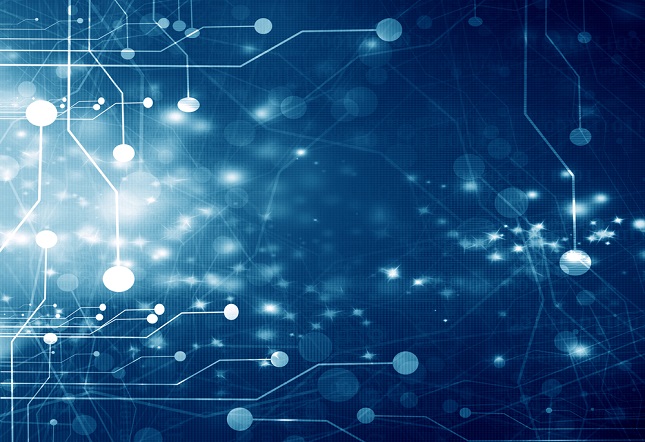 U.S, September 21, 2019 (CANNABIS TECH)- Cannabis Tech spoke to Cullen Raichart, CEO of GreenBroz, Inc about hemp and cannabis harvesting equipment, automation, and the rise of global interest.
Veteran-owned and American powered, GreenBroz Inc. produces automated harvesting solutions for the legal cannabis and hemp industries. They work to supply machines to small, medium, and large-scale producers. GreenBroz manufactures all of its equipment in Las Vegas.
Cannabis Tech had the pleasure to chat with Cullen Raichart, founder and CEO at GreenBroz Inc., after his August 24th keynote speech at Product Earth Expo 2019, the UK's premier hemp and CBD expo.
A JOURNEY FROM IDEA TO EXECUTION
"GreenBroz is kind of the outflow from me inventing a piece of equipment to help a friend of mine who was harvesting at the time and was trying to dry sift cannabis and the pieces of equipment on the market were just insufficient," Raichart explains. His friend had asked Raichart to design a tumbler in 2012, which he did, and it worked exceptionally well.
Raichart then went out to explore the market and sell his machine but found that the dry trimming machine was what the industry was craving. There weren't many machines out there, but the ones that were were selling out as fast as they could be made. Eventually a company bought Raichart's tumbler, and through that experience he saw another company's trimming machine. He told the store owner , "Hey, I'll be back in three weeks with a better machine than that."
Three weeks later, Raichart returned to Northern California with the 215 dry trimmer, essentially the flagship product of GreenBroz Inc, which formed in the December of 2012.
AN INDUSTRY ON THE RISE
"It'll take ten years to make enough machines, to process the Hemp being grown" Raichart commented. "And who knows what the processing and the needs will be for the industry? Right now, CBD is in everything, and it's going to get into more things as we move along."
With the sudden legalization of hemp in America, there has been a massive boom in the cultivation of the crop but concerning holes in the development of necessary technology to process it. Without the machines to handle the product, entire warehouses of hemp will be left to rot, causing no benefit to the public, and a massive loss for the investors.
Other countries have processed mass quantities of hemp, but they use long stem hemp, whereas, in America, hemp is essentially cannabis that has been rebred to exclude THC content. The machines for large-scale processing of American hemp do not exist, and machines capable of dealing with the stickiness and other attributes of American hemp are necessary. GreenBroz's cannabis processing equipment has excellent utility for hemp as well
There are already hundreds of thousands of acres of American hemp planted, but GreenBroz is not able to offer large-scale hemp harvesting or processing equipment at this time, although they are working on it. To date, no company can offer those machines.
GreenBroz's trimming machines remain a reliable option for those cultivating smokeable hemp.
DECONTAMINATION TOOLS TO SET INDUSTRY STANDARDS
By working with the man who patented the method of sterilizing human transplant tissue, PuroGen Labs  developed a unique remediation machine. When working with transplant tissue, the tissue must not only be sterile but have no residue or residuals from the process. TheBOX, made by PuroGen, a premier partner of GreenBroz, lets reactive oxygen vapor penetrate the product, leaving behind nothing but oxygen and water.
This is a decontamination process with no chemical waste nor radiation damage or harmful byproducts, which can pass California's stringent PCR2 testing by removing bioindicators and DNA. For processors suffering from mold or other mishaps, GreenBroz's The Box represents a great potential to not only save damaged product but also be the standard sterilization method for the industry
In addition to this, it works to sterilize healthy crops, similar to how food is sterilized. Clean cannabis is a priority in the immunocompromised, but it's a topic that deserves more industry attention in general.
In the current industry, which has more demand for full-spectrum or broad-spectrum product, devices such as TheBOX will prove instrumental in getting value out of every harvest. Many businesses will be looking to insure their inventory with such technology.
RAICHART'S TAKE AWAY FROM PRODUCT EARTH 2019 IN ENGLAND
Product Earth Expo, the event which Raichart delivered his address at, just outside of London, was more of an educational event than anything else. It focused on hemp in addition to cannabis, raising awareness for both crops within the country. Vendors were present, but it was an event that was light on sales.
This was Greenbroz's first expo in the UK showing off GreenBroz's equipment, and he Raichart commented: "I think a lot of people were really amazed by the size of what cannabis is in the US and Canada, and hemp dwarves cannabis."
He described the UK attitude towards hemp and cannabis by saying "of course there's a lot of interest in cannabis as well, but there's a lot of interest in CBD. It's still probably just five to eight years away from where we are. I don't know if it will take them that long to catch up."
Raichart compared the environment to his situation in 2012, where he was in the position of saying: "I sell machines that do this, but I can't talk to you about that."
THE FUTURE OF GREENBROZ.
"It used to be that you can't rely on hand-trimmed labor to do it, well, you're no longer able to rely on individual machines to do it. You're gonna have to have connected machinery that processes cannabis from front to back, same thing with hemp," Raichart explained.
By working with other companies, GreenBroz is starting to offer full solutions for the needs of companies within the industry. Alone, their machines are mature products, but automation will be a necessary part of large-scale cannabis and hemp production. GreenBroz Inc is working to make that automaton a reality.