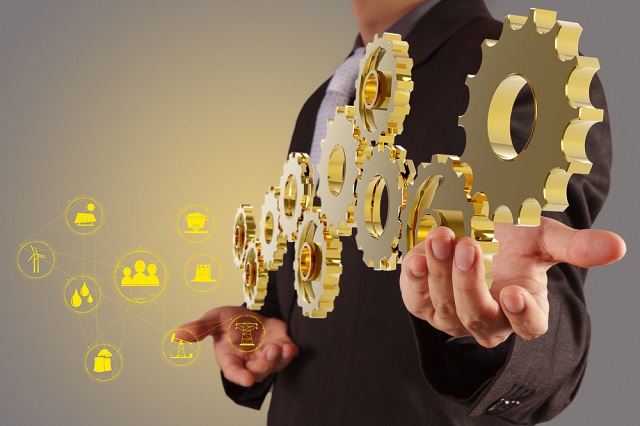 Industries to make investments
Smart investors are always looking for the next growth driver and prepare to take advantage of these opportunities now. The best industries to make investments in 2018 include 5G, cannabis, oil & gas and e-commerce.
5G Wireless Industry
5G, or "Fifth Generation" is the next evolution of wireless technology. 5G will dramatically increase the speed and capacity of data transfer through wireless. 5G internet will, for the first time, exceed broadband and possibly fiber optic cable speeds up to 50 times faster. The realization of greater speeds will enable users to enjoy high quality videos (including 4K and 3D) and experience virtual reality on mobile devices making the mobile experience equal to watching television at home.
The transition from 4G to 5G wireless technology will allow us to achieve other significant
advancements as well. The "internet of things" (IoT) will have broad industrial applications and allow significant interconnectivity between devices. In addition, communication delays will be reduced to one millisecond, which will give rise to new, physical internet applications such as remote surgery. As a result of this significant technological advancement, 5G will have a greater and wider economic impact than previous wireless improvements. This transition will be most beneficial to consumers, followed by equipment suppliers, cell tower companies and makers of connected devices.
The creation of the infrastructure to enable delivery of 5G networks requires significant
investment in towers and fiber from the wireless carriers. Existing "single tenant" cell towers have 40% gross margin, 74% margin for two tenants and 83% margin from three tenant rentals. As you can see existing mobile phone towers are already profitable and the requirement for wireless carriers to invest in more cell towers to deliver 5G service will provide explosive growth over the next 10 years.
There are several ways to implement an investment in 5G into your portfolio. Like many other technologies there are direct and indirect investments in this innovation. Evaluating past performance of investments timed with the rollout of 3G and 4G networks will provide some insight as to where you should deploy your capital. Possible investment vehicles to invest in 5G includes:
Cell tower REITS
Stocks
Fixed income (bonds)
Derivatives and
Limited partnerships and private equity
Cannabis
Cannabis is a new economic sector with explosive growth.  Investor interest in the industry continues to gain momentum as cannabis companies reduce legal barriers, build infrastructure and implement distribution channels. Currently, twenty nine states, including Puerto Rico, Guam and the District of Columbia, have legalized medical and/or recreational cannabis. However, the US federal government still classifies cannabis as a Schedule I narcotic which prevents American businesses to fully capitalize on this once in a lifetime opportunity.
In June of this year, Canada approved full legalization of cannabis which will go into effect in October. Canada is only the second nation in the world to approve legalization, leading the way for an industry that is expected to worth CAD$9.2 Billion dollars by 2025.
Focus on Canadian cannabis companies as American businesses lag.Explosive growth. The industry is expected to be worth over CAD$10 Billion in ten years.
Canadian investors have displayed confidence in the industry and are pouring billions of dollars into public equity investments.
One recommended stock is FSD Farma, which is a new cannabis company that recently entered the Canadian stock market.
Oil & Gas Industry
Overall the oil and gas industry can be volatile and has its ups and downs, but the industry was particularly depressed due to investor sentiment regarding this sector. There were a number of concerns that held down stock valuations of oil and gas companies. The promise of electric vehicles, fears of peak oil demand and too much supply depressed the majority of these stocks.
Oil prices were up more than 12% last year and continued its growth into 2018. While there have been some dips, crude oil continues to trade above the psychologically significant $60 level which is an amazing recovery from the $30s in early 2016. While oil prices are difficult to predict, there are several drivers that support the rise in prices and improving fundamentals. The expansion of the output cut deal between OPEC and other major producers was a driver of US oil prices. In addition, oil stockpiles are down 110 Million barrels since April of 2017 and crude supplies are 19% lower from the year before. US oil remains attractive to foreign buyers and exports aren't expected to slow down anytime soon.
Depressed levels present opportunists for growth going forward.
Improving fundamental with a strong US economy.
Reduced inventories and steady to slightly increasing demand bodes well for oil and gasproducers in the near term.
E-Commerce
Worldwide e-commerce sales are expected to grow an average of 20% over the next 5 to 10 years. E-commerce has radically changed the way people do business and companies of all sizes are now selling their products and services to new markets online.
Benefits of Investing in E-commerce
Stable, growth industry. E-commerce has been growing at 20% per year and analysts expect that rate to continue well into the future.
Ease of involvement. Investing in e-commerce stocks allows you to capitalize on this industry without having to endure the hardships of starting your own online store.
E-commerce improves with technological advances. Personalized shopping experiences artificial intelligence, faster delivery times will all contribute to increased sales online.
Large market potential. Currently only 16% of total US retail sales were online. In 2018 this market was valued at $5 Trillion.
In summary, marijuana as an investment option is no longer among the prohibited list. Real wealth is waiting to be made from this sector. FSD Pharma (OTCPK:FSDDF)(HUGE:CN)(HUGE:CNX) offers the opportunity to be part of this growing lucrative franchise.