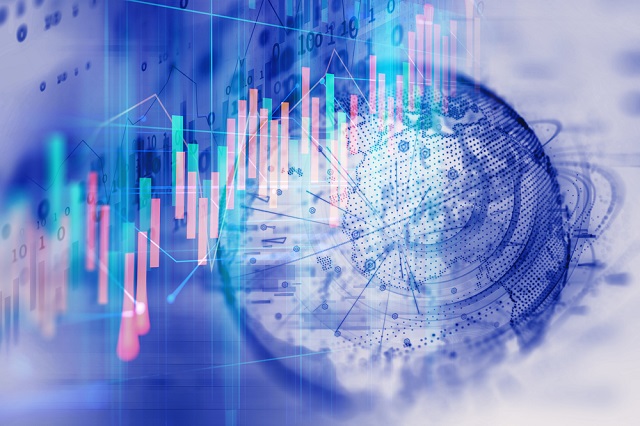 Canada and America have been associated with each other more often than not. Whether it is their economy or the respective stock market in general, there are many similarities observed in the stocks of both countries.
When you look at or assess the patterns of the stock market of the two countries, it becomes quite obvious as to what is going on between these two and what their similarities are.
See:
Canada gets an edge in certain economic indicators but US outweighs in others.
However, there are still some important similarities in the stock markets of the two countries.
Similarities Between Canada/US Stock Markets
Choice Of Companies
One common thing about the markets of these two countries is that they both have choices as far as choice or selection of company for investment is concerned.
Canada has plenty of companies and so does the US. Moreover, Canadian banks are also viable choices of investments and American banks are not that bad either.
Some High Yield  Dividend Paying Stocks
Both America and Canada have certain high yield dividend stocks. Both countries provide you a choice of choosing your pick of stocks based on your research and returns.
See, when you don't have much of an option, you are bound to make impulsive and forceful decisions. However, when you do know you have choice and you can decide, there's plenty to explore!
High yield dividend paying stocks are fruitful and they provide incredible benefits to stock holders in Canada.
Fortunately, both Canada and America have certain high yield dividend stocks in their stock market. This is another similarity in them.
Fair Play To Some Extent In Both Markets
While some think Canada does a better job as far as fair play is concerned, there are certain elements of the US stock market that are important to look at. They show you what the similarities between the two countries might be.
Canada is considered a safe choice by investors for it limits risks for investors. The US is always on the edge of every thing, however, what is surprising is that you can benefit greatly once you get to understand that both operate on fair play.
It's interesting and it's noteworthy that these elements make the stock markets more viable for investors and these are traits obvious in both the markets.
Strong Currencies
This one is no brainer. The Canadian and American stock market has something very obvious in common: Both countries have strong currencies so dealing with stocks is done on the same page.
The USD is better than the CAD but nonetheless; both currencies are strong at the global front.
There are many obvious choices for investors if they are eyeing both these stock markets. However, it is also important to realize that both countries have excellent benefits to offer.
Canada is also now in the spot light more because of the fact that it is due to legalize the infamous green herb in few months from now. In Canada and US too, the demand for the green herb has increased, as it has now received widespread recognition as well.
Talking about stocks and investment in Canada, an emerging name in the Canadian stock market is FSD Pharma (OTCPK:FSDDF)(HUGE:CN)(HUGE:CNX).
FSD Pharma has proven to be a very smart choice in Canada recently, for investors know that it is going to outperform many other companies in the next few months. It is a company towards which investors have flocked over the years. Today, companies such as FSD Pharma in Canada or similar in US, are another similarity of the two countries and something that makes things attractive and promising for investors as well.