This story originally appeared on BayStreet.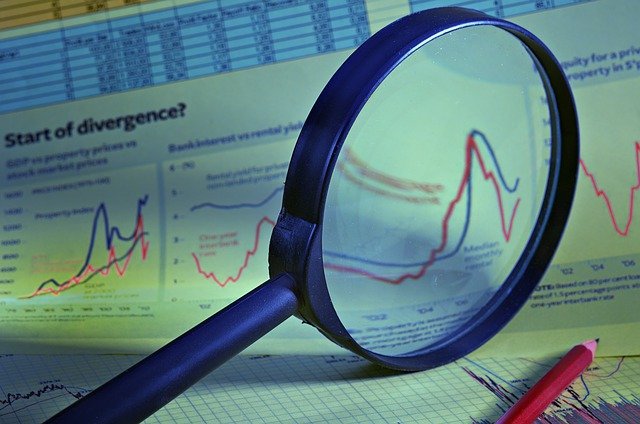 Cannabis may be one of the hottest investments of the year.
More states are legalizing its use, including New Jersey. North Dakota just approved a cannabis legalization bill. Legalization has been proposed in Maryland. In fact, the Maryland sponsor of the bill, Del. Jazz Lewis, argues, "the bill would take the production of cannabis off of the streets to ensure safer products, while simultaneously creating jobs, helping small businesses, and bringing in potentially hundreds of millions of dollars in annual tax revenue."
Even some of the top lawmakers in D.C. want to federally decriminalize cannabis. To-date, according to CNET, recreational sales are legal in 15 states, plus Washington, D.C. Medical sales are legal in 35 states. Medical sales of CBD are legal in seven states. In addition, it has been decriminalized in 32 states.
It's also fueling big growth for the global edibles market, which could generate about $13.65 billion by 2025 at a CAGR of 30.5%, says Zion Market Research. "The growing acceptance of cannabis is the key factor likely to drive the cannabis edibles market globally in the future."
All Could Help Drive Cannabis Stocks to Higher Highs
Pure Extracts Technologies Corp.(CSE:PULL)(OTC:PRXTF)(XFRA:A2QJAJ), for example, just announced that its wholly owned subsidiary, Pure Extracts Manufacturing Corp.'s distribution partner has submitted a Notice of New Cannabis Product (NNCP) application to Health Canada on behalf of the Company seeking approval for its retail cannabis products including cannabis extracts and edible cannabis.
The Company submitted over 20 Stock Keeping Units (SKUs) product identifiers for approval including THC vapes, CBD vapes, 1:1 blended vapes, and 3 different flavours/formulations of gummies. The Company plans to launch these products under its 'Pure Pulls Vapes' and 'Pure Chews Gummies' branded product lines and is looking forward to having them listed for sale with provincially authorized distributors and retailers nationwide.
Pure Extracts is continuing to develop its portfolio of cannabis 2.0 products with emphasis on its 34 proprietary formulations of 'Pure Pulls' branded full spectrum oil (FSO) vape products and on its new line of 'Pure Chews' edible gummies manufactured under license from Taste-T, LLC, the manufacturer of Fireball cannabis gummies.
Pure Extracts CEO, Ben Nikolaevsky, remarked, "We create products that are in high demand by provincially authorized distributors and retailers nationwide, and are looking forward to having our high quality, FSO products in consumers' hands early in Q2 of this year."
Or, look at Canopy Growth Corporation (NASDAQ:CGC)(TSX:WEED).
The company just announced the launch of a new line of science-backed CBD products for dogs under the brand name SurityPro. Leading scientists at Canopy Animal Health developed this new generation of advanced pet specialty CBD products for dogs to support calm behavior, joint health and flexibility, healthy aging, and overall physical and mental well-being in dogs. The SurityPro portfolio is scientifically-formulated to deliver carefully controlled CBD content for customized daily use in dogs of all sizes. All SurityPro CBD Pet products carry the National Animal Supplement Council (NASC) quality seal, denoting strict adherence to manufacturing, labeling, testing and marketing guidelines. The products also contain no corn, soy, artificial flavors, colors or preservatives.
Organigram Holdings (NASDAQ:OGI)(TSX:OGI) announced its results for the first quarter ended November 30, 2020. "We are pleased with our double-digit sales growth in the Canadian adult-use recreational market this past quarter as it reflects the success of many of our new product launches, particularly in the dried flower value segment," said Greg Engel, CEO. "Now we look forward to our new higher margin Edison dried flower offerings contributing substantially to overall revenue with even more new products to come in the next few quarters. We believe our product portfolio revitalization combined with additional resources to ramp up production and achieve greater economies of scale as well as our relentless focus on increased automation and cost efficiency opportunities position us well to generate further top-line growth and significantly improve gross margins."
Charlotte's Web Holdings, Inc. (TSX: CWEB)(OTCQX: CWBHF), the market leader in hemp CBD wellness products, announces that Charlotte's Web, Inc., a wholly-owned subsidiary, has been granted U.S. Utility Patents for its hemp genetics by the United States Patent and Trademark Office. The newly issued patents cover two of the Company's new feminized seed hybrid hemp varieties developed under the Company's breeding program; 'Kirsche' (US Patent No. 10,888,060) and 'Lindorea' (US Patent No. 10,888,059).  'Lindorea' and 'Kirsche' are the world's first two allowed U.S. Utility Patents reading on feminized hybrid hemp plants. The Company now has earned a total of five U.S. hemp variety patent grants: one Plant Patent and four Utility Patents as it advances the science of hemp horticulture. 
Neptune Wellness Solutions Inc. (NASDAQ:NEPT)(TSX:NEPT) announced groundbreaking research on the absorption of omega-3 fish oils, which are the basis of its exclusive product MaxSimil®. The study was published in The Journal of Nutrition by the Oxford University Press. MaxSimil® is a patented omega-3 fatty acid delivery technology that uses enzymes that mimic the natural human digestive system to predigest omega-3 fatty acids. The study — titled 'Pharmacokinetics of Supplemental Omega-3 Fatty Acids Esterified in Monoglycerides, Ethyl Esters, or Triglycerides in Adults in a Randomized Crossover Trial' —adds to a growing body of research on Neptune's patented MaxSimil® fish oils.