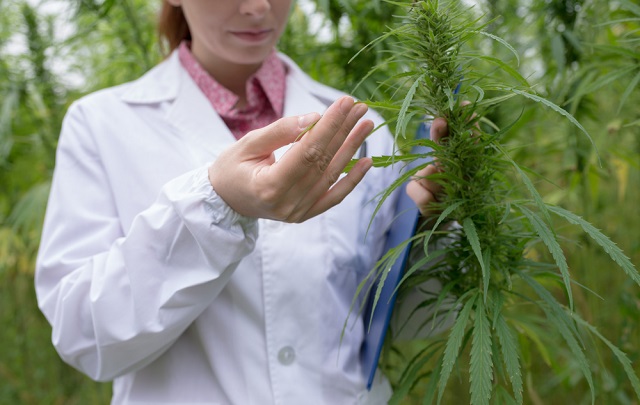 There has never been a time such as now when Cannabis has received so much attention. Media hype, medical breakthroughs, all seems positive. States are cashing in on the huge cash return from fiscal policies, money that is being used to promote education and provide social amenities. Businesses are growing; the subsector of the cannabis trade is being established every day. Legalized Cannabis has never shown great promise for the future as it has now demonstrated.
Cannabis stock, which was previously plummeting, is now gaining massive attention from all over the world. Big players are now cashing in their fair share. With predicted sales to rise to staggering 22 billion dollars in Canada alone, no doubt the cannabis industry is here to stay.
It is also predicted that the Cannabis investing will be among the top three industries to look out for in the future with cutting-edge technologies and natural resources following closely.
With all green lights shown, it's hard to kick against the promise that Cannabis investing holds for the future, kicking against it will be like kicking against one's flesh.
Besides rising stocks other industries to benefits from this vast tipping point experienced in the cannabis industry include the Agricultural Technology, Biotechnology, Manufacturing industry, Mechanical Industry to mention a few.
Agricultural Technology: These will comprise of industries that produce innovative Agricultural equipment to boost the Cannabis production, such as automated fertilizer systems, greenhouse technologies, improved fertilizer solvents and advanced lighting systems. Enterprises that grow organic cannabis will also benefit from this increased demand moving into future; this will also experience increased growth.
Biotechnology: Companies that focus on pharmaceutical products will also benefit from the increased demand, as more illnesses and treatments are likely to be discovered in the future.
Manufacturing Industry: Businesses that concentrate on producing industrial cannabis, products used in consumer-focused like clothing, paper, as well as building materials, foods and fuel. If you are looking to make a meaningful investment in the cannabis industry moving forward to the future here are benchmarks to be considered closely.
Investing in any cannabis company requires that do thorough research, looking at the company investment opportunities and how they resonate with your financial objectives.
Always speak with an advisor before you take the plunge: Advisors can give insights in and answer questions about particular cannabis investment option and help select stocks that will yield maximum dividend and that is aligned with your financial goals.
Thorough review of disclosure documents: Companies opening investment opportunities to possible investors, be it the cannabis industry or any other industry is expected to provide possible disclosure documents such as prospectus, listing statement or an offering memorandum which will contain necessary information about the business, its operations in specific countries and States, the past, present and the future of the company.
Read about company from its official materials: Press release, annual reports, and analysis are among the few credible means to get legitimate information about a company financial status. Also, comments from management executives on the company's performance and its plan for the future.
In conclusion, it is without a doubt that now is the perfect time to invest in cannabis. As with any venture worth investing thorough research needs to be made. The amount of information lingering out there is enormous, as with the amount of more misinformation.
If you're looking to make stock picks now or on the near future, why not join us on FSD Pharma, (OTCPK:FSDDF) (C.HUGE) (HUGE:CNX) With the largest Hydroponics facility in the world and with market civilization of well over 230 million dollars, it can only get better.