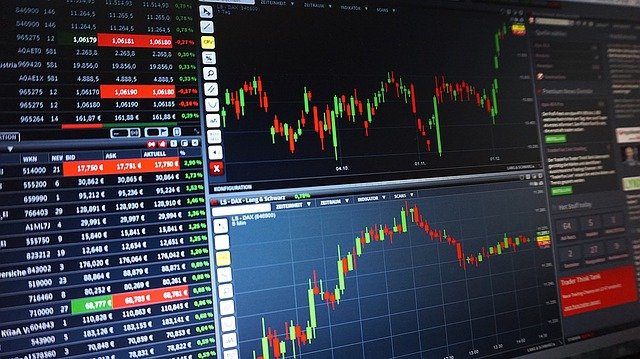 As giant energy stocks Exxon Mobil (XOM), Chevron (CVX) and Royal Dutch Shell (RDSA) try to refuel, 2019 IPO New Fortress Energy (NFE) looks to spark a breakout. 
Among energy stocks, New Fortress Energy outshines XOM, CVX and RDSA stock with top billing in the oil & gas industry. While its 71 Composite Rating does not earn a passing grade in Stock Checkup, NFE stock eclipses the ratings of XOM (34), RDSA (29) and CVX (27) in terms of the most important stock-picking criteria.
Despite the lower-than-usual Composite Rating, impressive sales growth and rapidly emerging profitability have earned New Fortress Energy a spot on the IBD 50 list of leading growth stocks.
According to CEO Wes Edens, New Fortress Energy focuses on "bringing natural gas to markets that are almost entirely reliant on oil-based fuels and lack the capital to invest in clean technologies and grid improvements."
To date, the New York-headquartered company has converted more than 900 megawatts of oil-based electricity into cleaner gas-fired generation in Jamaica and Puerto Rico. Nicaragua and Mexico will be online soon.
While empowering the transition from oil to natural gas now, New Fortress Energy aims to next shift from natural gas to zero-emission hydrogen. It seeks to be a net zero emissions company by 2030.
As it builds a new chart pattern, NFE stock also earns a spot on the IBD Breakout Stocks Index.
New Fortress Energy Leads Big Energy Stocks Expecting 118% EPS Growth
In terms of market capitalization, NFE stock is far smaller than the oil giants. XOM stock ($249 billion market cap), CVX stock ($201 billion) and RDSA stock ($160 billion) all dwarf New Fortress Energy ($8.8 billion). But New Fortress Energy is growing much faster.
Last quarter, its focus on natural gas powered 103% earnings growth, although that's based on a comparison to the prior-year quarter that showed a loss. In Q1, analysts expect New Fortress Energy to post a 118% EPS increase, again based on a prior loss.
By comparison, analysts see Exxon Mobil delivering 0% earnings growth in the current quarter, while Chevron (-47%) and Royal Dutch Shell (-7%) show declines.
Profitability for energy stocks in 2022 is looking up. Estimates for 2022 for XOM (34%), CVX (21%) and RDSA (29%) are strong. But those for New Fortress Energy are even stronger, with analysts eyeing 107% earnings growth next year.
As often happens with young IPO stocks, strong sales growth has been preceding earnings growth. New Fortress Energy has posted five consecutive quarters of triple-digit revenue gains ranging from 109% to 176%.
In a sign of promising institutional sponsorship, 26 funds with an A+ rating from IBD own shares in NFE stock.
NFE Stock Tries To Energize New Breakout
After soaring July to October last year, New Fortress Energy has shown choppy, volatile action as it tries to fuel a continued climb. The stock has fallen below, then retaken its 10-week moving average multiple times. Heading into Wednesday's close, it's now once again testing benchmark line.
XOM, CVX and RDSA stock are also testing support. Royal Dutch Shell slipped below that benchmark on Tuesday but is trying to hold the line Wednesday.
NFE stock is now attempting to complete and break out of a double-bottom base. The potential buy point is 56.86, 10 cents above the peak in the W-shape pattern.
Look for New Fortress Energy to hold support at the 10-week line and punch through the buy point in volume at least 40% above average.
IBD Breakout Opportunities ETF
The IBD Breakout Opportunities ETF from Innovator Capital Management tracks the IBD Breakout Stocks Index. As with other index ETFs, this allows you to essentially invest in the entire index in addition to or rather than buying individual stocks. 
This article originally appeared on Investor´s Business Daily.