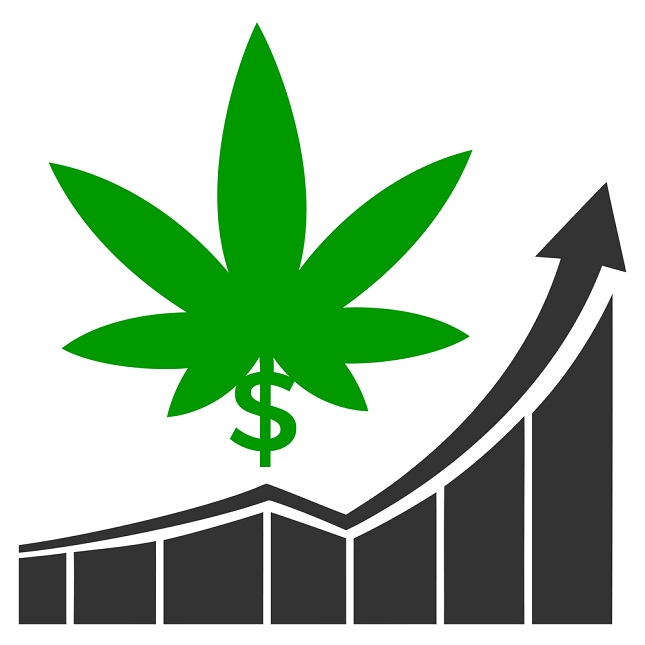 Canda, September 30, 2019 (THECANNABISINVESTOR)- Ex Deutsche Bank and JPMorgan Bankers Seek to Take Advantage of Recent Plunge in Cannabis Stocks with Launch of New Funds
Former Wall Street bankers from Deutsche Bank and JPMorgan have big plans to launch new funds geared towards taking advantage of battered marijuana stocks. The bankers see value in the current state of the cannabis market and their strategy closely aligns with the 18th-century banker and contrarian investor Baron Rothschild who famously said: "Buy When There's Blood in the Streets."
Silver Spike Capital is seeking to raise $500 million to $1 billion for its direct lending fund and plan to deploy capital in the cannabis sector during the fourth quarter while valuations are still low. New York-based Silver Spike is looking to launch a similar-sized private equity (PE) fund to further capitalize on the beat down sector.
In addition to its direct funding and PE funds, the group will attempt to raise another $200 million to start a cannabis hedge fund.
Silver Spike founder and CEO Scott Gordon admit it's a tough time to be a fund manager with the cannabis industry down over 40% since the end of Q1 as a result of soft earnings, regulator scandals and the current vape 'health crisis'. In spite of all the turmoil, Gordon and his team of emerging markets and distressed assets experts see the market's volatility as an opportunity for the funds to profit.
"We love messy, choppy markets. I think the current duress in the public markets will be good for us, not only because it will give us better entry points to go long public company stock, but I think it's also resetting valuations in the private market as well," stated Gordon.
The new cannabis-focused funds will complement the group's special purpose acquisition company (SPAC) Silver Spike Acquisition Corp which was listed on the NASDAQ this summer. The deal put together by Credit Suisse is gearing up for its $250 million IPO. Within the next 1-2 years, the new SPAC will look at acquiring cannabis-focused companies.
"The whole idea behind having these different strategies that span the various components of the cap structure is so that you have flexible capital that can best suit the needs of the company that's seeking financing,"  added Gordon.
Gordon is currently the chairman of the California cannabis company Papa & Barkley and has experience in emerging markets having worked for JPMorgan and Bank of America over his career. Bill Healy, a partner of Silver Spike says the company's phone has been "ringing off the hook" since the SPAC launched in mid-August. Healy is a former Deutsche Bank and ING Barings banker and also helped run a blockchain fund named Pantera Capital.
Silver Spike has a global vision for its funds and has plans to open offices in Europe, Latin American and Asia. The fund is looking towards the value add on products such as cannabis beverages, edibles and cosmetics in addition to formulations for anxiety, pain and sleep disorders.
The fund understands the risks associated with the burgeoning cannabis space but they also realize that with big risk comes "juicy returns."
"There's enormous regulatory complexity and legal complexity and operational complexity and a lot of risk. But we all cut our teeth in the very complex world of emerging markets. We've taken our beat-downs properly, and we're not starry-eyed about cannabis," said Gordon.