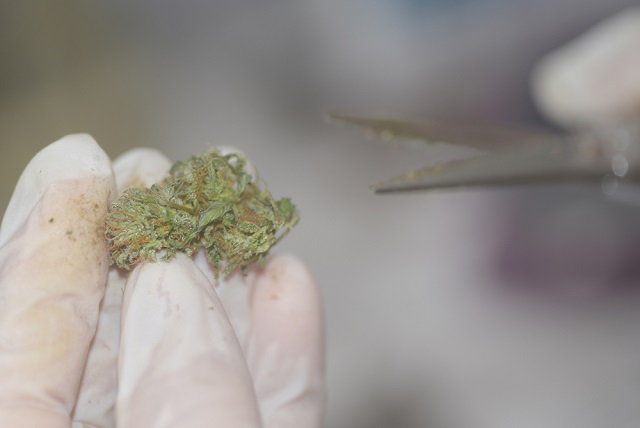 Since obtaining its license from the Health Service of Canada to legally grow medical marijuana, FSD Pharma has set out to explore the Cannabis industry. One of those strategic moves was its acquisition of Kraft facility.
FSD pharma has since reconstructed the former food facility making it the most extensive legal indoor cultivation and processing space in the world.
Also, plans are in place to be able to engage in research and development related to the extraction of CBD rich cannabis oil for use in the production of concentrated cannabis oil extracts, infused sublingual sprays, vapes, capsules, edibles and the like. FSD Pharma plans on expanding their product line beyond dried cannabis flower to also include pharmaceuticals, vaporizer cartridges, edibles and other related products.
The company is presently growing over 28,000 square feet of cannabis flower at the plant and isnconverting another 220,000 square feet for cannabis cultivation. Once it is done with retrofitting the facility, the former Kraft facility is expected to cover a whopping 3.8 million square feet and be the single largest legal hydroponic indoor cultivation and processing space in the world for a long time to come.
Some key features of the facility include an electrical substation, as well as natural gas lines, many water intakes, rail lines linking directly into the facility and 26 loading docks, providing the perfect infrastructure necessary to house the company's expansion plans.
CEO and President of FSD Pharma Thomas Fairfull said the company is on a verge to transform FSD Pharma into a world-class facility. Creating over 200 job opportunities in the City of Coburg where the facility is located. It is expected that as the company attains more milestones the number of job opening in the city is going to increase even further.
Fairfull also said,
"We're real people and see a real need for the product," he said. "This is not recreational marijuana, be rest assured."
At the end of the interview, Thomas Fairfull said he believes marijuana is the next frontier in treating a lot of diseases.
"You hear about it only treating it while you take it and not curing it, but I have a gut feeling it's going to cure some of these things if it's done right," he said.
Reiterating his commitment, he explained that he intends to boost Cannabis research and education on the facility. Hosting doctors and leading experts in the field of medical marijuana.
From Canada's emerging legal recreational market to the booming global medicinal market, consumer demand is focused on high-quality cannabis products and FSD pharma is committed to meeting such demands.
Cannabis users are willing to pay a premium for indoor grown cannabis products. Investors, on the other hand, are not left out, as they continue to take a feel of this new pie. With state of the art equipment, the facility boasts of controlled growing climates, automated and is more likely to maximize yields while maintaining quality and operation at peak efficiency year-round—increasing profit margins for business, investors, and shareholders on a consistent base.
Considering an investment in the Canadian stock market? FSD PHARMA (OTCPK:FSDDF)(C.HUGE) (HUGE:CNX) is your best bet. We are Canada's leading licensed cannabis producers and processors; owning one of the largest hydroponic farms in Canada.