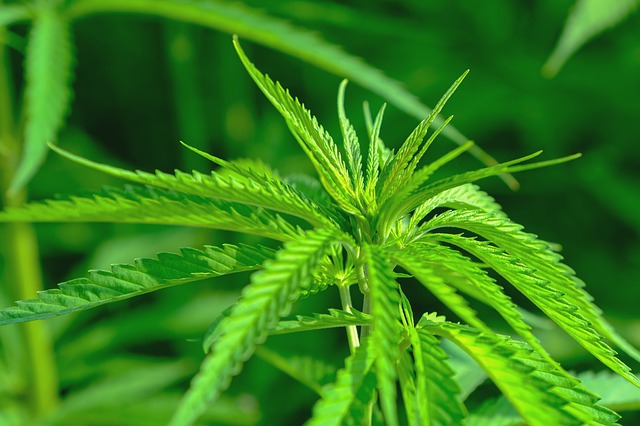 19 Agust, 2020, UK (HealthEuropa)- Increasing demand for safety and high-quality medical products has added impetus to cannabis testing services and will contribute to the growth of the global cannabis testing market, which is set to grow by 13.4% by 2025.
According to a Global Market Insights, Inc., report, the growing prevalence for these tests by cultivators and manufacturers will bolster the industry trends. The Bureau of Cannabis Control, as of March 2018, had issued about 26 temporary licenses to testing laboratories in California.
Additionally, rising investments and legalisation of cannabis in many countries, along with soaring recognition for R&D in exploring the medical benefits concerning cannabis will significantly contribute to the market revenues in the next few years. For example, UJI Capital, an equity firm, donated around USD $9m (€7.54m) to Harvard and Massachusetts Institute of Technology for research on cannabinoids.
It has been estimated that the global cannabis testing market size is likely to surpass $2bn by 2025. Higher costs of testing equipment, absence of uniform testing standards, and complications associated with regulatory norms are some of the characteristics hindering the market forecast slightly.
Deployment of chromatography technology
In 2018, chromatography powered cannabis testing industry registered close to 62.4% share of the total annual revenues. This can be attributed to high sensitivity and ease of separation, among various other advantages. Also, the adoption of technologically advanced equipment for carrying out several analytical and quality tests of cannabis will witness a surge.
Government-backed initiatives to ensure safety
Potency testing market for cannabis is estimated to grow at more than 13.9% CAGR by 2025. A hike in hemp and cannabis cultivators coupled with strict regulations can be accounted for this estimate.
Based on applications, cannabis testing laboratories brought in over $599.5m in 2018 across regions that legalised the medical use of cannabis owing to the rising demand for the testing of samples.
Extending support from various governments for funding enhancements in cannabis testing infrastructure with stringent norms and regulations to ensure patient safety and product quality with the legalisation of cannabis will also drive the market prospects for potency testing and cannabis laboratories.
US and the Netherlands to emerge as key markets
Geographically, the Netherlands is one of the leading manufacturers and suppliers of cannabis and hemp that is employed in medical use globally and is believed to surpass a growth rate of 20.2% CAGR through 2025. With the regulations and medical demands for cannabis in place, the testing services will witness numerous growth opportunities.
In 2018 the US cannabis market gathered the largest market share, pegged at around 61.2% of the total remunerations. Inclining recognition for cannabis with expanding legalised cultivation activities and testing laboratories is set to stimulate regional growth
The COVID-19 crisis has also impacted the therapeutic significance of cannabis. A recent study reveals that the active compounds in this product have healing properties that could potentially treat infections caused by the virus and can be mastered as an antiviral drug. Researchers and scientists at the University of Nebraska and the Texas Biomedical Research Institute are citing extended research on cannabis-derived CBD to treat the hazardous lung inflammation caused by the novel virus.