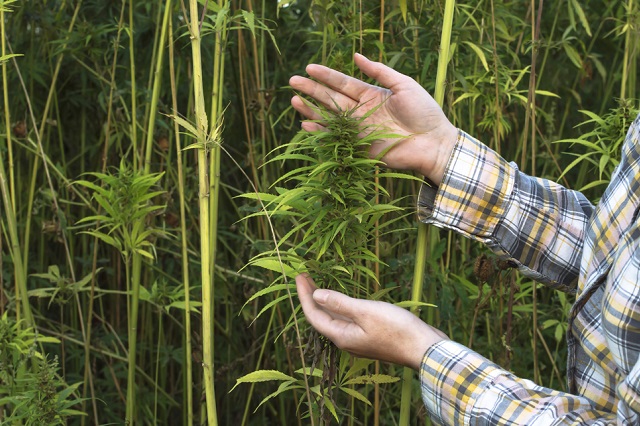 Today, there is a revival of the hemp industry in many fields, something that has begun to stir the interest of investors.
If you think investing in this industry is not profitable, there are numbers that can interest you and motivate you to think twice: In the US alone, the hemp-based product market reports annual sales of food, beverages, and cosmetics over 580 million of dollars a year, and are estimated to reach 1.5 billion in consumer sales by 2020.
There are several products that are being consumed with the oil of this plant but, in general, the energy drinks are taking a strong impulse.
The hemp industry
In Canada, companies such as Tinley Beverage are preparing to capitalize on growth, especially in the area of energy drinks, which have yielded good results to consumers and, therefore, to this firm and its investors.
To meet the growing demand for hemp food and beverages, many companies are making million-dollar investments to triple their production capacity.
Just as an example, it is enough to mention that in the first four months of 2015, Canada exported 34 million dollars in seeds and hemp oil, and would far exceed the 48 million exported in 2014.
These data show that the demand for hemp products, especially energy drinks, is rapidly expanding worldwide and it is time to invest or stay out of the game.
It is important to note that industrial hemp is grown under license and is not used or sold as a drug. It does not have the slightest hint in this subject, and its oil has no psychotropic effects on drinks, but high nutrients and vitamins.
Both, raw materials and fiber, have additional measures that give added value to this industry that can make their products a great potential for export.
The great potential in the short term in this industry are energy drinks, which at least in the United States and Canada sell very well, and whose consumers increase month by month. The world is desperate for sustainable sources of protein and as cannabis drinks boast the exact dose of omega 3, it can be a sustainable source of nutrients to the body.
Investing in these companies is an immediate benefit, which will extend over the long term, so there is an opportunity for significant return on investment. You will not regret betting your resources on this industry.