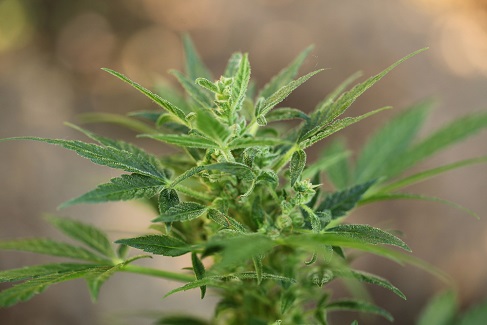 Canda, February 13, 2020 (420 INTEL)- Hemp is everywhere and according to various market studies, the entire industry is expected to be worth nearly $27 billion by 2025.
There's almost nothing that hemp can't do. It can be used as a food supplement, medication, topical, it can be manufactured into plastic, concrete, and batteries. It's hardy, grows easily, and is incredibly versatile, and that's precisely why everyone is scrambling to cash in.
Defining Hemp
Hemp is a phenotype of the Cannabis sativa plant species. It differs from cannabis/marijuana because hemp is legally categorized as having less than 0.3 percent THC (tetrahydrocannabinol), which is the most dominant compound in regular cannabis, and the one responsible for the psychoactive effects.
Generally speaking, most hemp has around anywhere from 0.2 to 1 percent THC content, which deviates slightly from the legal cutoff. Hemp strains that produce flowers with higher levels of CBD (cannabidiol) will typically have higher levels of THC as well, closer to the 1 percent mark.
In addition to having tremendous therapeutic value, hemp also has many industrial and environmental uses, often with quite a bit of overlap. For example, hemp can be manufactured into make an earth-friendly plastic alternative. This constitutes both industrial and environmental use.
Hemp can also be formed into a concrete-like substance that some people are already utilizing in the construction of their eco-friendly houses and other structures. It can be used as a battery/energy-storage solution that's reported more powerful than graphene, it can eliminate reliance on certain fossil fuels, and it can be used to make various textiles like rope and clothing.
Another interesting and cutting-edge use for hemp is to remove pollution from the earth in a process known as phytoremediation. In other words, hemp can be used to clean up soil, air and water from pollution, heavy metals, radiation, agricultural products, and more 
---
Hemp Market Predictions
According to the new market research report published by Markets and Markets, the hemp industry is expected to see a compound annual growth rate of around 34%. The report, titled "Industrial Hemp Market by Type (Hemp Seed , Hemp Seed oil, Hemp Fiber, and CBD Hemp Oil), Application (Food, Beverages, Personal Care Products, Textiles, and Pharmaceuticals), Source (Organic and Conventional), and Region – Global Forecast to 2025″, predicts the hemp market will reach USD $26.6 billion by 2025.
There are few key factors that are driving the dramatic growth of this industry. According to the report, "legalization in the cultivation of industrial hemp, functional properties of hemp seed and hemp seed oil, and their growing use in different food applications, and increase number of chronic diseases," are among the driving forces.
And speaking of regulations, Rep. Collin Peterson (D.-Minn.) recently introduced a bill that would amend the Federal Food, Drug and Cosmetic Act, requiring that CBD be added to the list of legal dietary supplements and thus, exclude it from prohibited foods and products.
This bill would effectively bypass any FDA interference and make CBD federally legal by default. This is obviously great for the supplement and food sector, and it's likely to benefit cultivation as well. If CBD products become legal across the board and demand increases, there were naturally be a need for more hemp plants.
What About Smokable Hemp Flowers?
One of the fastest-growing sectors of the hemp industry is smokable hemp flowers. That said, we still don't know exactly what to expect over the next few years. There is certainly a growing demand in the U.S., and hemp flowers have long been popular in Europe where cannabis-users tend to prefer low-THC buds.
According to research from Brightfield Group, a cannabis market research firm based in Chicago, the smokable hemp flower market was somewhere in the ballpark of $71 million at the end of the 2019. This is a 500% increase from 2018, when the marked totaled $11.7 million. They didn't provide any information about projected numbers.
Brightfield analyst Bethany Gomez says they discovered this growing trend by calling retailers, including smoke shops, spas and natural-food stores, to find out what they were selling.
Medical benefits of hemp
This is quite an open-ended topic and varies based on the specific cannabinoid we're looking at. For now, let's take a look at the most common ones that you'll find in hemp: CBD (cannabidiol), CBN (cannabinol), and CBG (cannabigerol).
CBD- If you search online, you'll find there is a claim for CBD helping with nearly every medical condition under the sun. Although a lot of these notions can be attributed to misinformation and placebo effects, there are a few well studied illnesses that CBD can treat. Most commonly, it's used for anxiety and depression, chronic pain, inflammation, and epilepsy.
When it comes to epilepsy, there is even an FDA-approved medication called Epidiolex used to treat two rare forms of epilepsy: Dravet syndrome and Lennox-gestaut syndrome. This medication was just recently approved for use in Europe and is current undergoing clinical trials in Japan.
CBN- CBN is a phytocannabinoid that becomes prevalent as the cannabis plant ages. It actually originates from THC, so as your flowers are exposed to the elements (oxygen and heat), THC molecules begin converting into CBN. This is a lesser known compound, but some studies indicate that it can be used to treat glaucoma, bacterial infections, and neurodegenerative disorders.
CBG- CBG is quickly gaining popularity in the hemp industry because, due to the way cannabinoids develop, strains that are high in CBG are naturally low in THC, making the federally compliant. Preliminary studies indicate that CBG has numerous health benefits as well including the treatment of depression and cancer.
Final Thoughts
From the looks of it, hemp is here to stay and this tremendous market growth doesn't seem to be slowing down anytime soon. There are numerous ways to make good money in this industry, from starting your own business to investing from the outskirts. It's not just a "trend" or "fad", it's an incredible plant that can be used to make our lives easier, and furthermore, it's a product that will likely never not be valuable and in-demand.