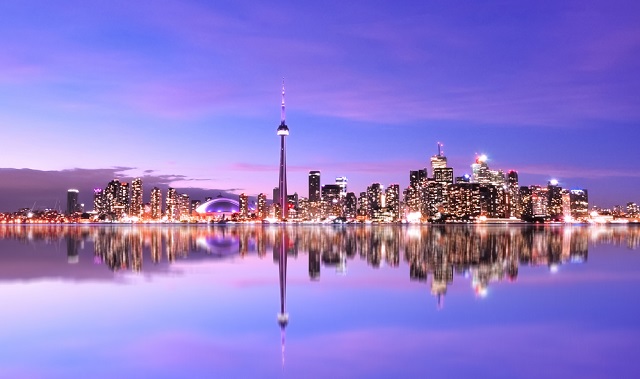 Canada is the hub of many incredible things. The country has had a viable banking sector and many today eye Canadian bank stocks as important and valuable sources of investment.
However, with so many ups and downs taking place in the global front, Canada has also had to bear the brunt of it all.
Nonetheless, the importance of Canadian bank stocks can be assessed from the fact that these stocks allow you to get a bigger and better picture of the market. Therefore, many eye them today.
Performance Of Canadian Bank Stocks Today
In Canada, the term "Big 5" or "Big 6" is fairly common. These terms are used to denote the biggest Canadian banks in the country. These banks have sort of established an 'oligopoly' situation, where they reign the market to a large extent. When people talk about Canadian bank stocks, these Big 5 or 6 are always looked at.
Important Banks In Canada
The position of Canadian banks has been strengthened off late, especially after the US financial crisis, when most of the banks in the US were caught making and holding worthless US mortgage debt instruments.
Canadian banks, on the other hand, and at that time, avoided getting in to such situations throughout.
Therefore, the Big Banks in Canada, while did make some changes to their daily regimens, were able to come out of it and deal from the front at a time when all other banks across the globe were struggling.
Three Banks To Watch Out For
If we talk about Canadian banks and in order to assess the viability of Canadian stocks, we look at three of the most important banks in Canada. The Royal Bank of Canada (RY), TD Bank (TD) and Scotiabank (BNS).
Royal Bank of Canada is a common favorite of dividend earners. Though TD is an American bank, it is earning more in Canada.
Scotiabank has also managed to perform very well in Canada. However, it remains the 3rd choice among the first two.
Another key bank that is being eyed by investors in Canada is the Royal Bank of Canada (TSX: RBC).
As Canada's banks have started to report their earnings this week, everybody is looking at the Big Five with utmost curiosity. Out of these, one of the most important ones is Royal Bank of Canada. RBC will be revealing its 3rd quarter earnings on Wednesday, August 22nd.
Overall Picture of Canadian Bank Stocks
The start for RBC was great this year but then, it has started to trade 'sideways'. Overall, the company is down by, approximately, 1% to date.
RBC now reigns in the middle of the performance makers, below the middle single digit returns of other competitive banks including Bank of Montreal and Toronto Dominion Bank.
It is being predicted that Royal Bank will post revenues of about $10.614 billion and have earnings of 2.11 a share. This is noteworthy; an 11.6% rise in its earnings since last year. With decent growth and record, Royal Bank is a key bank to note in Canada today.
While things remain on the edge in Canada as investors' eye earnings by banks that will start getting revealed after Wednesday, things are quite different on the whole. Whereas some banks are showing promising pictures, others are on the middle line.
Even though the banking sector in Canada has widespread attraction, other investment options in Canada are also very viable. These include investments in companies such as FSD Pharma (OTCPK:FSDDF) (HUGE:CN) (HUGE:CNX) who have proven to be clear highlights in Canada, especially since the anticipated legalization of the 'green herb'.
Name such as FSD Pharma are emerging companies that can prove to provide incredible returns for its investors. This is a different and emerging domain with great prospects in the country. While traditional sources of investments remain in Canada, and people do eye Canadian bank stocks investments to get an overall picture of the economy as well, some new investments are proving to be incredible choices in Canada: FSD Pharma is one of them.