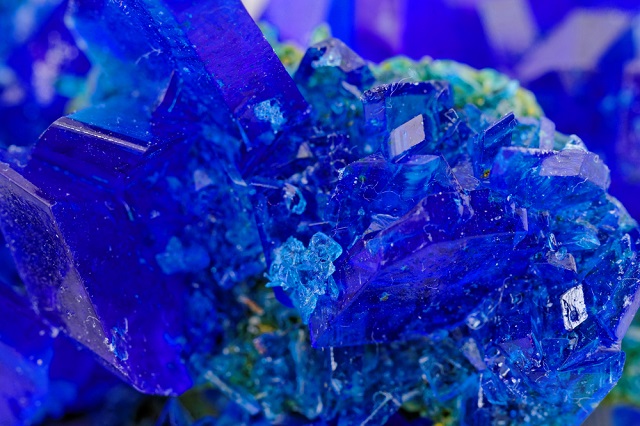 Investors are desperately seeking a product in which to carry their resources without causing losses. Metals and minerals may be the answer.
Increasingly, gold and other metals and minerals considered highly useful or precious, are opening market in a world where the economic crisis has influenced most countries.
For many specialists, metals and minerals are the business of the future, if we consider factors such as fashion and luxury, but mainly the expansion of technology, where this type of industry must satisfy the arrival of materials, important for the construction of innovative equipment such as cell phones, or the new batteries for electric cars.
Metals and minerals business
Gold and silver continue this year with important increases in their prices, due to issues of financial uncertainty. In the United States, for example, the Mint reports that its sales of the most popular currency, the American Silver Eagle, are up to a new record of 41.8 million ounces.
In Mexico, another example, figures from the Bank of Mexico assure that from January to October the total Libertad silver ounces put into circulation were 733 thousand 146 coins, representing an increase of more than 55% with respect to the total sales recorded in 2012.
The high prices for a metal, implies the immediate search for a more economical replacement. A good example is cobalt, a mineral that is used intensively in batteries of all kinds, and that is determinant in the growing industry of electric cars.
Today, electric cars account for three percent of the total. In a decade, that proportion will grow to 25%. Predicting how much of this or that metal will be needed to meet the demand for long-term electric cars is a difficult task, and technological progress on batteries is important.
However, concern about the pollution created by diesel vehicles was reflected in the dominance of electric prototypes at the Paris motor show this year, so the worldwide electric and hybrid vehicle fleet surpassed one million Last year, according to the International Energy Agency.
Meanwhile, cobalt prices have climbed 16 percent this year and are expected to rise another 45 percent by 2020. Given that cobalt is generally extracted as a by-product of other metals such as nickel and copper, mining companies should increase the production force in response to increased demand. This could raise ore prices, and make those who have invested in these types of industries, the winners.
Although gold, and secondly silver, represent in the two raw materials more demands by the public in the market, cobalt is gaining strength.
The inventories of these two metals and the ore with respect to their annual production are the highest in proportion to all other raw materials, and that makes them susceptible to investment. The demand of other companies and people on an asset that cannot multiply without limits, is something that leads to turn to the mining companies as a good destination to carry future investments.