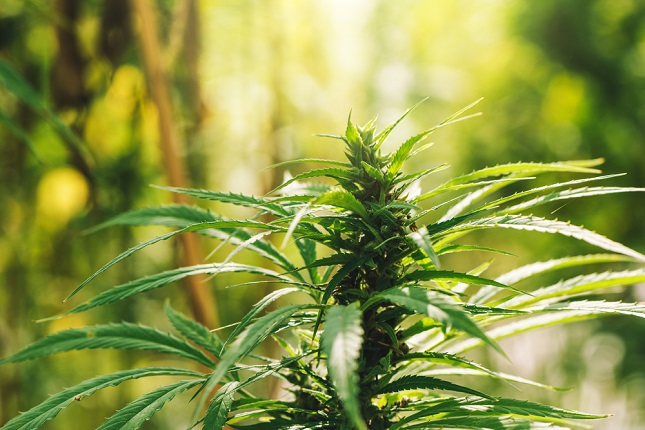 Canda, July 26, 2019 (STOCKHOUSE)- The Arcview Chicago Investor Forum blew into the windy city of Chicago last week, where institutional and high-net-worth investors, industry leaders, and curated early and growth stage cannabis companies gathered to get deals done. Held over three days at the Fairmont Chicago, the Forum offered attendees a chance to hear from industry leaders and a glimpse in to the ever-changing face of the Cannabis industry as we enter Cannabis 2.0. The Arcview Investor Network has become one of the largest investor groups in the cannabis sector, and has helped 1,400+ investors place more than $260 million into over 200 companies.
Cannabis sentiment among advisors and investors at the event once again seemed to be growing more bullish and both groups see opportunities in Canadian and US equities as well as emerging markets across the world
The numbers support that sentiment: BDS Analytics recently produced a report showing that global regulated cannabis sales grew by 20% in 2018, with sales on track to surge 36 percent to $14.9 billion in 2019 and break $40 billion by 2024.
**BDS produces the leading cannabis industry market trends reports, analyses and cannabis consumer research.
So what innovations, interesting deals and early stage companies were showcased at the Arcview Chicago Event?
Let the introductions begin:
GENIUS ONE (currently private):
Genius One is a lifestyle brand in the cannabis space, built around the pipe that High Times Magazine called "Revolutionary," The Genius Pipe's water-less filtration system and stylish zen design have made it the favored "tasting pipe" among many cannabis professionals. The Genius pipe is preferred by growers, budtenders and connoisseurs because it filters and cools, while preserving the full flavor of the herb. Genius is an open canvas and customizable – you can pick design that speaks to you or send your design for a chance to be among early adopters of The New Medium! Definitely a showstopper as a stunning gold version flashed around the Arcview event!
Genius One also manufactures a range of cannabis related products. In the next quarter, Genius will introduce a compact built-in grinder, custom-branded pipes for dispensaries and retail shops, and a full line of Genius CBD products for the US market.
"We had been hearing about Arcview for years, but never had a chance to experience it. The Chicago event provided a great value for Genius and confirmed all the great things we had heard about the organization and the people. We'll be back!" – Dyan Ferman, CEO of Genius One.
AIU (currently private):
Allied Integral United (AIU) is a unique business platform dedicated to delivering the next generation of longevity care and wellness solutions, in alignment with the rapidly changing characteristics, expectations and behaviors of the aging North American population. Just as companies like AirBnB, Warby Parker and Uber disrupted enormous entrenched markets and focused on innovative user experiences, AIU's strategy is to provide the platform that will apply the same principles to disrupt the way we care for older adults. This market is 110,000,000 people, growing daily by 10,000, with annual estimated spending at $7.1 Trillion.
AIU's 12-Month strategy includes:
Growing an Adult Day Care Services, focused initially in the Southwestern United States where they expect to work alongside the Veterans Administration (VA) to provide services to meet a large and growing demand.
Advancing a branded line of CBD products, developed with an ISO 9001-certified manufacturer to address common health problems in the Longevity Market including pain, anxiety and insomnia with non-pharmaceutical products.
Taking a first mover position in their resident care communities, developing a specialty training program for botanical care implementation as well as expertise in dementia management.
CANVIVA (currently private):
Canviva is one of those brands you see once in a lifetime with 100% PURE CERTIFIED CBD™ oil used to create a suite of wellness products that has taken hold in the multi-billion dollar sports world rapidly.
One of the greatest supposed benefits of CBD is its potential to manage pain, which has given rise to a new crop of unlikely cannabis advocates like Kevin Orie, former Major League Baseball star, Professionals who know what it's like to have to overcome pain to perform their job at the highest level. Kevin, a lifelong athlete, played MLB for the Chicago Cubs & Florida Marlins. Orie says, ""As a professional athlete that has had dozens of surgeries, broken bones, and several concussions, Canviva CBD products are my preferred course of treatment for pain, insomnia, and wellness"
Canviva's recent offering was well received at the Arcview Event and Michael Underhill, Partner at Teton Ventures, stated "We were pleasantly surprised by the positive reception of Canviva's Convertible Note offering and the follow on Series A Equity Offering by the industry and Canviva's senior team is clearly leveraging their extensive experience and contacts in the Consumer Packaged Goods industry to maximize their opportunity set!"
CLIQUEMJ (currently private):
CliqueMJ offers legal cannabis dispensaries a tested customer loyalty app. The app allows each dispensary customer to enjoy discounts from a network of nearby dispensaries, share loyalty points with friends and also enjoy freebies from nearby local businesses who want to attract dispensary customers. CliqueMJ is quickly integrating with multiple point of sale systems and expanding its presence among dispensaries in many states and soon to be several countries.
NEXTLEAF – C.OILS:
NextLeaf Solutions is a Vancouver based extraction technology company, bridging the gap between soil and oil. Their processing solutions deliver an immediate return on investment, rather than sacrificing time, money and quality. Nextleaf holds multiple U.S. issued and pending patents for the process of producing cannabinoid distillate, the precursor of every cannabis infused product. Highly concentrated THC or CBD distillate is odourless, tasteless, and standardized for potency and Nextleaf's patented process will disrupt the production of infused edibles and beverages. Nextleaf delivers its proprietary technology at both its Centralized Processing Facility and Mobile Extraction Lab onsite at licensed production facilities. Through a combination of extraction, refinement and purification steps they create a distillate suitable for a variety of product concepts and methods of consumption. Their approach is unique and enables producers and cultivators to bring premium, differentiated products, including consumables and topicals to market safely and efficiently.
FSD PHARMA – C.HUGE:
FSD Pharma , received its cultivation license on October 13, 2017 and its Sale for Medical Purposes license on April 18, 2019. FSD is transforming the former KRAFT plant in Coburg, Ontario into the largest hydroponic indoor cannabis production and processing facility in the world. FSD already has 25,000 square feet that is licensed at its Ontario facility and expansion is currently underway. The facility has an electrical sub-station on site, natural gas lines, multiple water-intakes, rail lines directly into the facility and 26 loading docks.
FSD is focused on the development of the highest quality indoor grown, pharmaceutical grade cannabis and on the research and development of novel cannabinoid-based treatments for several central nervous system disorders, including chronic pain, fibromyalgia and irritable bowel syndrome.
FSD's R&D platform is focused on cannabinoids and their potential for widespread clinical applications. FSD has a strong interest in acquiring an R&D platform with the capability of producing synthetic cannabinoids and intends to create FDA approved medications that will be commercialized internationally.
And Finally – Space Weed? Get the answer to your question about that here:
CannaGenesis (currently private) is an I-502 Tier 3 producer-processor making history in Washington State and beyond. They are developing technology, processes, and brands that celebrate innovation & entrepreneurship in the cannabis industry with a focus on sustainable organic greenhouse growing and product innovations.
CannaGenesis is also the inventor of Flash Frozen Cured Space Weed™
It's marijuana that's flash-frozen before it's dried, which makes marijuana buds bigger, softer and last longer on the shelf. Because marijuana is sold by weight, the buds also appear bigger in see-through containers on shelves and CannaGenesis claims it gets twice the price per gram as their competitors! CannaGenesis sees this as a much needed competitive edge to survive in a market where there is too much product and too much competition.
These were just a few of the incredibly innovative companies to watch that converged in Illinois – the next state that is ready to fully legalize recreational Cannabis on January 1, 2020…it seems there is still much more to come as Cannabis continues to go mainstream.