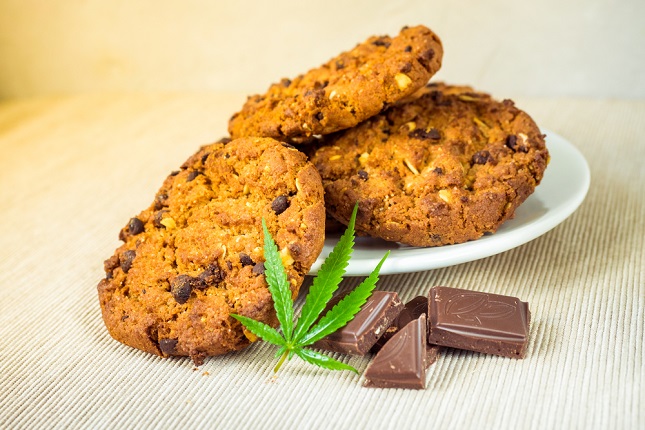 Canadians have reason to rejoice come December 2019, and it's not because of Christmas. Cannabis-infused edibles have been outlawed in Canada. Due to a lack of guidelines, lawmakers decided to postpone a decision on edibles until mid-October 2019. Now, it appears that a timeline has been given on when cannabis edibles will be available to the public.
If you do not know what are edibles you should check Everything you need to know about cannabis edibles
Why Were Edibles Not Allowed After Legalization?
This is a question that many Canadians asked in October 2018, when recreational marijuana sales went live. The ubiquitous cellophane-wrapped edibles are a mainstay in the majority of dispensaries in the USA and Canada; so it's no wonder that this law came as a surprise to many.
The primary reason why lawmakers decided that cannabis-infused edibles were off the menu was because of a lack of clearly defined regulations. Canadian lawmakers decided, through their own experience and that of the US, that edible manufacturers aren't regulated enough. Many regulators felt that the edible industry didn't do enough to protect children, as well as a plethora of health and safety issues.
The idea that children are at risk with edible companies is substantiated by the fact that the majority of cannabis companies employ children's characters or cartoons as their logo. This was seen as a pervasive method of advertising, which could lead to a child's interest in the products.
The topic of children came up again, with edible companies being cited as not doing enough to prevent children from opening packages. Now, the inbound laws will include strict regulations on the style and material used when packaging not only edibles but all cannabis-based products.
Another issue that regulators found at fault with edible manufacturers was the fact that they utilize a large number of additives to make their products taste sweet. Sugar, caffeine, and other additives are believed to mask the potency of edibles, thus making it far more likely that an individual will consume too much.
Lastly, regulators thought that the current offering of edibles was far too potent. It was common that you could find edibles up to 1,000mg of THC, which is an incredibly strong dose. Lawmakers and emergency room workers felt that they could prevent overdoses by regulating that amount of THC are allowed in each single-serving of edibles. The number that lawmakers agreed up is 10mg THC. This means that come December, you'll only find edibles that are each 10mg of THC.
What Does This Mean for Cannabis Edible Companies in December?
This means that cannabis edibles will once again be bought and sold in Canada once mid-December strikes. Cannabis edible companies will need to re-organize their entire business – from their logo, packaging, dosage, and ingredients. Overall, the cannabis edible companies that decide to continue will need to re-invent themselves to comply with a host of requirements.
Although this may come as a blow to many cannabis edible companies, it will ultimately protect the safety of the consumer, which further legitimizes the cannabis industry in the eyes of the public, investors, and lawmakers. Without consumer safety, the cannabis edible industry would never flourish.