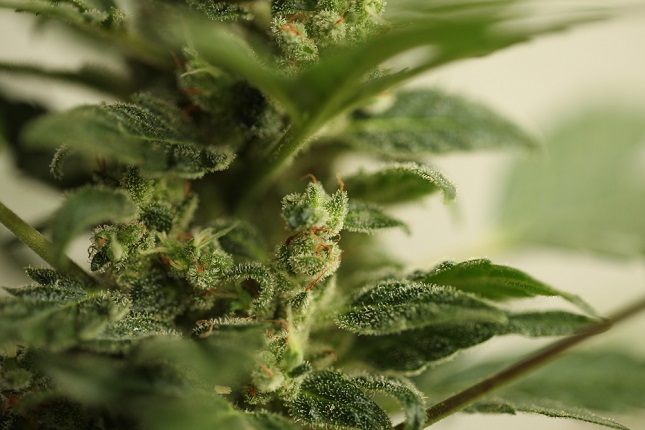 Thailand, July 18, 2019 (BLOOMBERG BUSNESSWEEK)-  The forecast for the legal cannabis market in Asia is rosy—it's expected to swell to $8.5 billion by 2024 from practically nothing today. One of the main questions surrounding this potential market is which country will establish an early lead as a supplier. Surprisingly, Thailand has a good shot.
Although laws on its books can penalize possession of marijuana with up to 15 years in prison and a huge fine, the country was also one of the first in Asia to legalize medical marijuana. Thailand is looking to become the region's cannabis capital with its potent strains. Yet to claim that title, it must move fast to pass legislation making pot legal for recreational use. Neighboring countries are following suit in legalizing medical marijuana and could cut in on the market.
The country last year legalized medical marijuana with the approval of Prime Minister Prayuth Chan-Ocha, who then led Thailand's junta and now heads the civilian government following a disputed general election in March. A key member of his coalition is pushing for full legalization of Thailand's marijuana market, projected to grow to $661 million within five years, according to cannabis industry researcher Prohibition Partners.
Anutin Charnvirakul, the millionaire leader of political party Bhum Jai Thai, helped Prayuth form a ruling coalition and is expected to use that platform to try to deliver on his campaign promise of legalizing marijuana. The prospects of such a move increased on July 10 when Anutin was named deputy prime minister and public health minister in the newly formed cabinet. He's seeking to remove restrictions that have made it difficult for even those approved for medical marijuana to easily access cannabis, he said in a June 21 party statement. Anutin's two key positions make it easier for him to submit regulatory changes to legalize the crop. Thailand's tough anti-trafficking laws aren't expected to change even if recreational weed becomes legal.
A field in Laos where contract farmers will grow hemp for Vinzan.COURTESY: VINZAN
It's not the only nation rethinking cannabis. Malaysia and Laos are considering legalizing medical use of the crop, and the Philippines' lower legislature has passed a medical cannabis measure. "For Thailand to become the Asian leader in the cannabis space, it would most likely require that neither China nor Japan legalize cannabis," says Alexandra Curley, Prohibition Partners' head of insights.
Although marijuana remains illegal in China and Japan, the two nations could be the biggest segments of the Asian cannabis business over the next five years, with markets forecast at $4.4 billion and $2.1 billion, respectively. China's large consumer base and Japan's lofty cannabis prices—the world's highest at $53 a gram, according to the United Nations Office on Drugs and Crime—explain why the two markets are so valuable.
"The Asian market will challenge and perhaps surpass the North American markets in the next 5 to 10 years"
Thailand's proximity and close business ties to both countries mean it could draw patients looking for traditional remedies or export its medical cannabis products if laws change around the region. South Korea and Australia already allow import and export of medical marijuana.
New Economy 2 ediotorial tout 2019
"The Asian market will challenge and perhaps surpass the North American markets in the next 5 to 10 years," says Brian Armstrong, chief executive officer of Vinzan International, a Canadian agricultural trading company that takes cannabis crops from cultivation partners in low-cost markets and processes them for export. Vinzan is building cannabis operations in Laos and eyeing expansion into Thailand.
The Thai government has taken steps to limit operating approvals for overseas investors, after critics voiced concerns about foreigners monopolizing the market. "We want to be a leader in marijuana," says Sopon Mekthon, president of the Government Pharmaceutical Organization, the state's cannabis research effort. "Our brand is strong, and we have traditional Thai medicine knowledge that's over 300 years old."
BOTTOM LINE – A top member of the coalition government of Thailand wants to legalize recreational marijuana, allowing the nation to grab a share of the growing demand for legal cannabis in Asia.