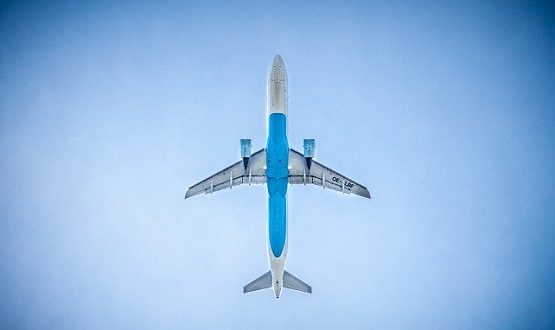 Canada, November 8, 2019 (THE CANNABIS INVESTOR)- Foggy Conditions Forced Flight AC 125 to Land at Seattle Airport with Some Passengers Carrying Cannabis and CBD
Legal Expert Gives Advice to Canadians on How to Handle an Extraordinary Situation Like This
In an unexpected turn of events, over 200 passengers aboard the Air Canada flight from Toronto to Vancouver this past Sunday found themselves in a unique situation. Under Canadian law, it is permissible for individuals to carry up to 30 grams of cannabis or equivalent cannabis derivatives such as CBD oil with them on domestic flights.
Not expecting to encounter U.S. customs on a routine Canadian flight some passengers were legally carrying cannabis products. The situation arose when Flight AC 125 was forced to change course due to foggy conditions and land at Seattle-Tacoma International Airport. According to Air Canada, once the flight was grounded in Seattle, a mechanical issue was noticed forcing the passengers to be removed from the plane altogether. In total, the ordeal lasted over 13 hours.
Before the passengers exited the aircraft, a few of them, including frequent flyer Harold Wax began discussing a list of possible issues the Air Canada passengers could face with U.S. customs. Originally scheduled as a domestic flight, many of the travellers didn't have their visas or passports and more importantly, some were carrying cannabis which is legal in Canada. However, under U.S. federal law which the U.S. Customs and Border Protection fall under Cannabis is still illegal and considered a schedule one narcotic.
"I said to my neighbour, 'I wonder how many passengers on this plane have cannabis or CBD on them and weren't anticipating landing in the United States,' and her eyes literally popped out of her skull and she said 'I have CBD oil on me for my bad joints,'" said Mr. Wax in an interview with CTV News.
Did Air Canada Do Enough to Help its Passengers?
As previously mentioned, it's legal in Canada for adults to carry up to 30 grams of cannabis and this includes domestic flights. International borders are a different story and Canadian officials have warned Canadians many times not to try and cross the U.S. border with cannabis or CBD oil.
Vancouver-based immigration lawyer Richard Kurland chimed in and said, "They risked lifetime bans from the United States and the only way to overcome that is hundreds of dollars of a special fee each time they seek entry."
In Kurland's opinion, Air Canada didn't do enough to help protect its passengers during this extraordinary situation. The Vancouver immigration lawyer believes the airliner is obligated to do so.
"As soon as Air Canada pilots are aware of an emergency landing in the United States two things should happen. First, they should alert the passengers of an immigration customs search of material in their possession, which will include cannabis. Second thing, keep those washrooms open for as long as possible because people who are in possession of what's legal in Canada have to decide: do I want to risk a lifetime ban in the United States, or do I want to just trash my stash?" added Kurland.
Harold Wax, a veteran security consultant was troubled by the lack of support the passengers received from Air Canada during the three hours they spent on the Seattle-Tacoma Airport tarmac waiting for customs. Wax felt they were left to fend for themselves during this rare ordeal.
"On the plane, they're telling us to get off the plane, get off, customs and everything will be ok, there'll be someone waiting for you on the other side – but not only is there nobody there, now you're stuck. You can't get back through security, there's literally nobody there to help us and we're on our own. It felt like abandonment from Air Canada," added Mr. Wax.
Angela Mah, an Air Canada spokesperson said via a written statement that no issues arose when the passengers went through customs and the airline provided extra staff to help assist the travellers.
"We were advised there were no issues for any reason clearing the passengers from this flight," said Mah.
In regards to cannabis, Mah stated Air Canada has a policy that in the event of a flight diversion that causes a passenger to be refused entry into the U.S. due to possession of cannabis, that passenger is responsible for the consequences, including all costs associated with their return trip home.
Advice for Canadians Flying with Cannabis
Richard Kurland says Canadians who find themselves in this type of situation should be ready to dump their stash if need be. His advice is, don't take a chance, get rid of your cannabis. In Kurland's experience, some U.S. officials have shown leniency when it comes to possession of CBD oil for personal use but even CBD isn't a sure thing he warns.
"In cases where an emergency landing is required on U.S. territory, be aware that U.S. law will fully apply to you if you are transporting cannabis which may have been legal in Canada," said Kurland.
Kurland added that Canadian airlines should warn passengers if their flight is being diverted to an airport outside of Canada to give travellers time to get rid of any cannabis-related products they are carrying.
"The best practical advice is queue for the washroom and the flight attendant should keep that washroom available to passengers who may need to dispose of any cannabis product in their possession," added Kurland.