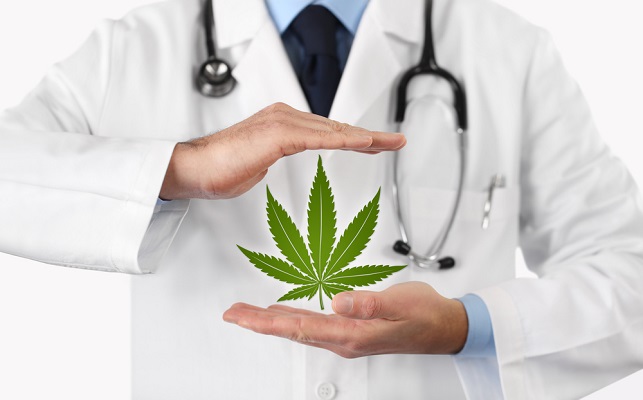 U.S., June 3, 2020 (HCPLive)- Contradicting the results of many previous studies, a recent analysis from a team of neurologists at the University of Mississippi Medical Center found no link between marijuana use and increased stroke risk.
While observational in nature, results of the analysis, which included nearly 10k people, add to the ongoing discussion surrounding the apparent risks and benefits as the prevalence of marijuana use continues to grow.
"Previous studies that investigated cannabis use and risk of stroke have had conflicting results, some showing a decreased risk and others showing a greatly increased risk," said lead investigator Carmela San Luis, MD, of the University of Mississippi in Jackson and a member of the American Academy of Neurology (AAN), in a statement from the AAN. "Our observational study looked specifically at recent cannabis use by reviewing drug testing data for people admitted to the hospital. While more research is needed with larger numbers of people, our study lends support to the studies showing that cannabis use does not increase the risk of stroke."
With a multitude of studies and analyses producing conflicting conclusions on the impact of marijuana use on stroke risk, San Luis and a team of colleagues designed the current study to assess potential correlations between recent marijuana use—defined as a positive cannabinoid urine drug screen on admission—and diagnosis of acute ischemic stroke. Using a de-identified hospital database, the retrospective observational study included 9350 patients from University of Mississippi Medical Center admitted from 2015-2017—of the 9350 patients 18% tested positive for cannabis use.
Ischemic stroke among these patients was identified through ICD-10 codes and use of marijuana was confirmed through a positive urine drug screen. Of note, those who also tested positive amphetamines or cocaine and those with diagnoses of hemorrhagic stroke and transient ischemic attack were excluded from the analysis.
From the database, investigators obtained information related to age, race/ethnicity, sickle cell disease, family history of stroke, dyslipidemia, hypertension status, obesity, diabetes mellitus, cigarette smoking, atrial fibrillation, other cardiac conditions, and carotid artery stenosis, which were included as confounders in the investigators' multivariate logistic regression analysis.
Analysis indicated the cohort of cannabis users had a greater prevalence of males (67.82% vs 50.98%), younger patients (mean age 38±14 vs 50±18), current cigarette smokers (63.22% vs 33.61%), and African Americans (72.15% vs 56.68%) than the cohort of nonusers (P <.001). Investigators noted rates of AF/atrial flutter (4.11% vs 1.22%), hypertension (21.21% vs 13.15%), dyslipidemia (6.11% vs 2.5%), personal history of stroke (2.34% vs 0.97%), diabetes mellitus (12.48% vs 4.81%), and other cardiac disease (7.24% vs 3.71%) were greater among those who tested negative for cannabis use (P <.001).
Prevalence of family history of stroke (0 vs 1; P=.03) and obesity (2.05% vs 1.10%; P=.010) were also greater among patients who tested negative for cannabis use.
Overall, ischemic stroke was observed in 130 (7.91%) of 1643 subjects who tested positive for cannabis use and in 1207 (15.66%) of the 7707 subjects who tested negative. Upon adjustment for confounding factors, the apparent decrease in risk was lost.
"Our research adds to the list of studies with conflicting results, so it is important to continue to investigate stroke risk and cannabis use," said San Luis, in the aforementioned statement. "Future studies are now needed in larger groups of people that not only include data from drug screenings but also dosing amounts as well as a person's history of cannabis use."
Investigators stressed the importance of considering the observational nature of their analysis when interpreting results. Investigators also pointed out their study was unable to account for information related to synthetic cannabis use and for certain risk factors, such as physical activity and BMI.
This study, "Association Between Recent Cannabinoid Use and Acute Ischemic Stroke," was published in Neurology.