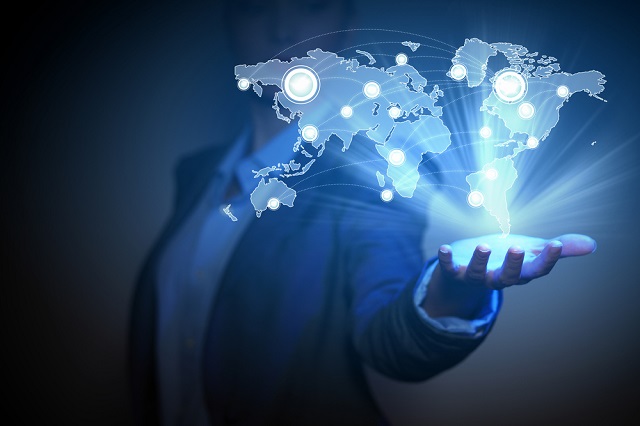 The technology revolution has not just helped people but it has greatly helped the economy. If we look at how technology revolution has helped economy, we can assess some patterns.
Technology revolution has brought more goods in economies. It has increased the amount of capital in the economy too.
If we look at the benefits of how technology revolution has helped economy, we can realize there are many. However, the top 5 ones of these are:
Job Creation And Direct Linkages
Direct job creation is one of the biggest advantages of technology revolution. The ICT sector is and will be the largest employers. US alone have a lot of people in the computer and IT sector. These numbers will only grow in the time to come. What does this mean for the economy and its people? Well, first things first, job creation has an incredible effect on any economy. It increases the business activity in an economy and it also helps in creating a positive sentiment. All these things have a positive trickle down impact on the economy.
More jobs will lead to more salaries and it would also widen the total number of products and services in an economy.
Technology revolution has also led to higher GDP growth. GDP growth is one of the most important factors that determine the overall state of the economy. ICT has had a positive impact on growth. For instance, 10% rise in broadband activity has led to a 1.4% increase in the total GDP growth. In China, the numbers are similar- Mobile connections and 3G have led to a positive impact on their GDP growth as well. E-commerce driven growth is, therefore, common in emerging and developing/developed economies and this is one of the biggest advantages of tech revolution.
Transformation of Workforce
Technology revolution has also led to a transformation of the work force. Companies such as oDesk, Amazon and others have divided bigger tasks into smaller tasks. Contractors have also emerged in these sectors. Micro work has had a huge benefit as it has cut down the costs and benefited not just businesses but economies as a whole.
The tech revolution has also caused a rise in entrepreneurship as well. Self starters can now have access to the best practices and investment resources. This again has caused a rise in the overall business activity in the economy.
Higher Innovation- Economic and Business
There has also been a higher revolution in business and economic activity after the tech revolution. 95% of the people have their presence online now in OECD countries. Through the Internet, we can now access customers and compete for a higher market share that was previously unthinkable.
ICT has also had tools that help in streamlining businesses and improving the efficiency in the economy as well. Higher innovation, both economic and business, has had positive impacts on the economy. There are more customers, more inflow of products in the economy and more profits subsequently.
Technology revolution has also helped with the emergence of companies such as FSD. FSD Farma is a budding company in the Canadian stock market related to the green herb. Companies such as FSD Farma, can now have their operations online, is also because of the technology revolution. Tech revolution makes it easy for people to access companies and their products and get their products with ease. This has positive efficiency impacts on the people and it leads to higher growth in the economy. The tech revolution might have its pros and cons but clearly, its pros outweigh its cons. We can see this in the fact that after the tech revolution, all economies globally have benefited greatly.
Considering an investment in the Canadian stock market? FSD PHARMA (OTCPK:FSDDF)(C.HUGE) (HUGE:CNX) is your best bet. We are Canada's leading licensed cannabis producers and processors; owning one of the largest hydroponic farms in Canada.